Jollibee to Open First Restaurant in West Malaysia on February 8
Bringing #ChickenjoyToTheWorld: Homegrown Restaurant Jollibee will be opening its first restaurant in West Malaysia on February 8 at Sunway Pyramid, Klang Valley, West Malaysia. West Malaysians can finally get a taste of the brand's world-famous Chickenjoy, Jolly Spaghetti, Yumburger, and Spicy Chickenjoy.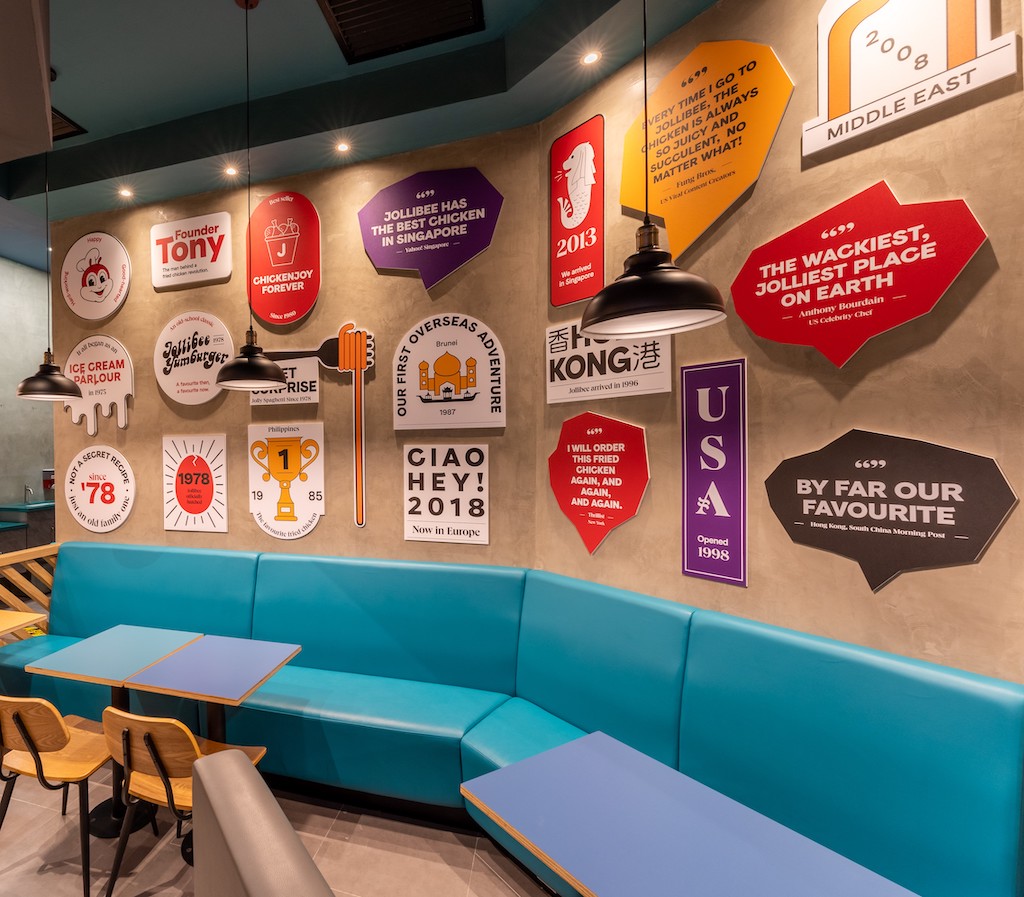 Jollibee West Malaysia features the brand's latest restaurant design with bright and bold wall murals that showcase Jollibee's great-tasting food, long history in the food business, and wide store network around the world. The restaurant can comfortably seat 62 people, following government physical distancing guidelines.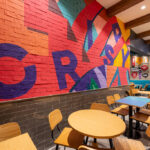 Jollibee Foods Corporation (JFC, also known as Jollibee Group) is one of the fastest-growing restaurant companies in the world. It operates in 34 countries, with over 5,800 stores globally with branches in the Philippines, United States, Canada, the People's Republic of China, United Kingdom, Italy, Spain, Vietnam, Brunei, Singapore, Saudi Arabia, United Arab Emirates, Qatar, Oman, Kuwait, Bahrain, Indonesia, Costa Rica, Egypt, Panama, Malaysia, South Korea, Japan, and India.
Jollibee Group has eight wholly-owned brands (Jollibee, Chowking, Greenwich, Red Ribbon, Mang Inasal, Yonghe King, Hong Zhuang Yuan, Smashburger); six franchised brands (Burger King, Panda Express, PHO24, and Yoshinoya in the Philippines; Dunkin' and Tim Ho Wan in certain territories in China); 80% ownership of The Coffee Bean and Tea Leaf; and 60% ownership in the SuperFoods Group that owns Highlands Coffee and PHO24.
Jollibee Group, through its subsidiary Jollibee Worldwide Pte. Ltd. (JWPL) owns 90% participating interest in Titan Dining LP, a private equity fund that ultimately owns the Tim Ho Wan brand. It also has a joint venture with the THW Group to open and operate THW restaurants in Mainland China. Jollibee Group also has a business venture with award-winning Chef Rick Bayless for Tortazo, Mexican fast-casual restaurant business in the United States. Recently, the Jollibee Group announced that it will acquire 51% ownership of Milksha, a popular Taiwanese bubble tea brand.
Jollibee Group was named the Philippines' most admired company by the Asian Wall Street Journal for ten years. It was also honored as one of Asia's Fab 50 Companies and among the World's Best Employers and World's Top Female-Friendly Companies by Forbes. In 2020, Gallup awarded the Jollibee Group with the Exceptional Workplace Award, making it the first Philippine-based company to receive the distinction.
Jollibee Foods Corporation has grown brands that bring delightful dining experiences to its customers worldwide, thus spreading the joy of eating to everyone.
To learn more about Jollibee Group, visit www.jollibeegroup.com
Hits: 274