Bruce Lim, Tatung Sarthou and Sider Tadtad Team Up for F1 Hotel Manila's 3rd Filipino Food Festival

F1 Hotel Manila will launch its much-awaited gastronomic adventure as it now goes on its third year! Prepare to fill your palate with our distinct Filipino flavors as guest chefs recreate some of the country's most popular dishes from Luzon, Visayas, and Mindanao in LUZVIMINDA 3: Pistang Pinoy.
Taste and savor authentic Filipino dishes masterfully crafted by this year's star-studded culinary line-up including "The Boss" himself, and Rustique Kitchen's Chef Bruce Lim representing Luzon; Alab Filipino Restaurant's Chef Tatung Sarthou for Visayas; and flying all the way from the South is Chef Sider Tadtad of Big 8 Corporate Hotel to represent Mindanao.
Available at F All Day Dining Restaurant from June 12 to 25, 2015 tag your family and friends along and feast on this once-a-year culinary journey for only Php 1,399 nett per person. Add Php100 and get an unlimited fill of Filipino drinks like sago't gulaman, buco pandan, etc.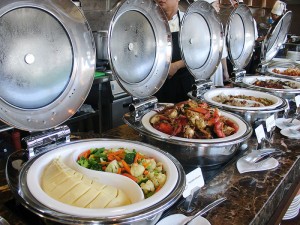 Dine in for lunch or dinner buffet and get a chance to win round trip tickets to Boracay from 2GO Travel! For inquiries and reservations, call (02) 928-9888.
Luzviminda 3: Pistang Pinoy is in partnership with BDO, Dasoland, Raflora, Culinary Exchange, Destileria Limtuaco; 2Go Travel; Security Bank; and Seagull Glassworks.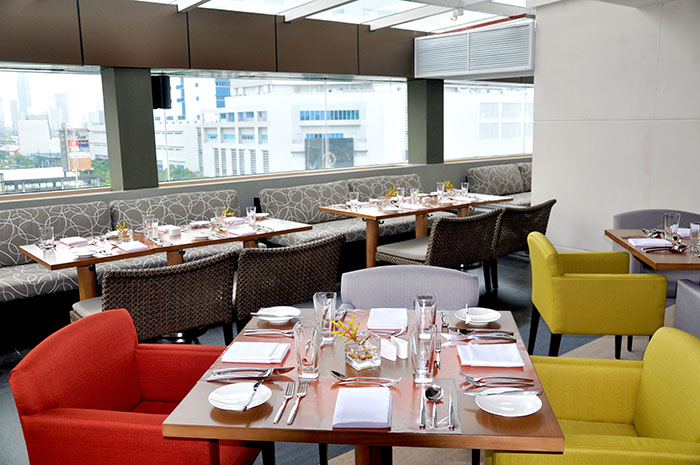 About the chefs:
When asked about their favorite Filipino dish from the regions they represent
CHEF BRUCE LIM
Bruce Lim's Rustique Kitchen
What is your favorite dish from Luzon? Sinigang
"It reminds me of home. It's the dish I know that no matter how hard the day is, or how sick I am, it will warm me up. It makes me feel happier. So if food is all about feelings, Sinigang for me is pure happiness."
CHEF TATUNG SARTHOU
Alab Filipino Restaurant
What is your favorite dish from Vizayas? Chicken Inasal
 "It's a simple dish to do but well-loved by everyone. It also pairs well with almost any other Filipino Dish."
CHEF SIDER TADTAD
Big 8 Corporate Hotel
What is your favorite dish from Mindanao? Any dish cooked "Lotlotan" style
"The "LOTLOTAN" style is cooking method that uses a bamboo pole to enhance the flavors of a dish (meat or seafood). Cooking a la lotlotan style is also associated with the generous use of natural herbs and spices that is very abundant in Mindanao.
Cooking in lotlotan style inspires me as it showcases my ethnic and tribal beginnings and the very diverse culture of Mindanao."