Month-long Father's Day dessert tribute at Wicked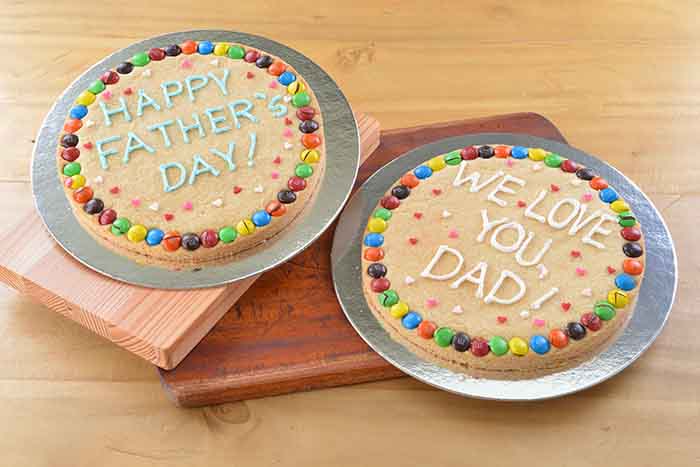 Still stumped for that Father's Day gift? No worries, as you can dedicate the month of June for dad in so many decadent ways at Wicked, as the restaurant for gourmet desserts has put together a specialty cakes selection for your favorite Pop.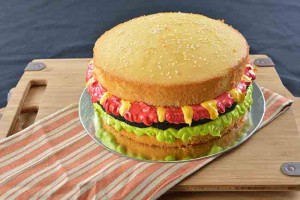 Nothing spells sweet satisfaction for the family man than Wicked's designer cakes. Whether you're planning to take him on an ultimate dessert adventure or an intimate celebration at home with the family on the following weekends, make sure to present Pop with any of these sinfully unforgettable Father's Day cake varieties.
When Dad's after for a dark and luscious intoxication, spoil him with a cake especially made for the man of the house — the Johnnie Walker Cake. A rich, velvety chocolate cake soaked in Johnnie Walker Syrup, this dessert is filled and covered with dense Johnnie Walker infused ganache topped with chocolate curls and cocoa powder.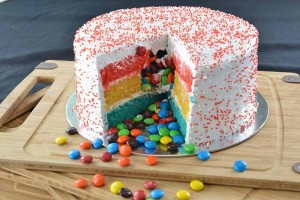 For the hard-working unsung hero, give him a boost of youthful delight with a Surprise Cake which is made of three layers of moist, butter cake, filled with fluffy marshmallow icing in between filled with M&M's that's sure to please Dad on his day!
A fun-loving, fast-food fanatic father will surely rave this better alternative, the Burger Cake which is a giant, moist rum-infused chocolate cake patty, sandwiched in between butter cake buns topped with toasted sesame seeds with marshmallow icing lettuce, catsup and cheese.
For a loaded, chocolatey dessert tribute, let Pa munch big time on Wicked's Giant Cookie with Dedication, an 8-inch buttery sugar cookie, decorated with love using M&M's chocolate candies and royal icing.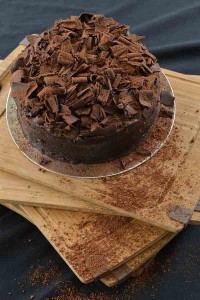 Make the month-long celebration an even more exciting occasion for your camera-savvy Papa by joining the Father's Day #ProudKid online photo contest. Get a chance to win cool personal stuff for him like the sleek AKG 318 Earphones and BOOQ Apple Cases by simply taking a selfie with Dad. Upload it on FB using the description #ProudKid of (followed by your father's name) and tag on IG@wickedbycravings and @akg_ph. Winners will be announced via FB and IG on June 18. Photo entrees will be accepted until June 17 only.
Another sweet surprise is that dads will get discount vouchers of corporate and casual clothing giant G2000.
Honor thy Dad's tastebuds with the sinful goodness of Wicked's month-long specialty cake selections. For orders and reservations, visit Wicked at the 5th level, East Wing, Shangri-La Mall or call 654-0614. Like its Facebook page (wickedbycravings) and follow on Instagram at @wickedbycravings.
Hits: 62