Hotel Jen's Mid-year Hot Sale Will Give Travellers That Jen Feeling!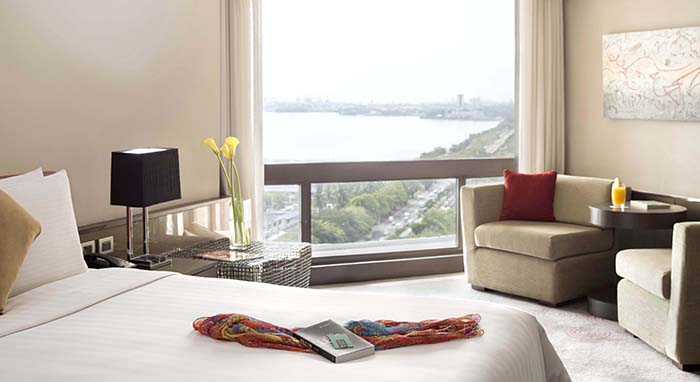 Hotel Jen launches today a mid-year sale offering great savings of up to 30% off the best available rate and up to 25% off at Hotel Jen Manila for stays of two nights or more subject to availability. It's hot in the city and even hotter savings for business or leisure travellers.
Hotel Jen offers Golden Circle members who stay between July 1 and September 30, 2015 earnings of double Award Points and double qualifying nights to fast track to Jade or Diamond membership with this "Mid-year Hot Sale". GC members will also earn an additional 1,000 bonus Award Points for stays at 3 to 4 hotels within the Shangri-La Group or 5,000 Award Points for 5 or more hotels. Non-members can enroll online now and take advantage of all the benefits that Golden Circle has to offer including 500 GC Award Points credited as a welcome bonus to new member who enroll online and make a qualifying stay.
Marisa Aranha, Vice President sales & marketing, said: "The "Mid-year Hot Sale" is a great way for travellers to extend business travel or enjoy a vacation in one of our ten hotels in nine cities in Asia Pacific, while making a great saving on room costs as well as being rewarded for the stay.
"Money in the pocket saved through this offer makes travel more affordable and provides an opportunity for guests to enjoy the summer season in Asia for short and long stays, weekends away, staycations or mid-week adventures when combined with summer airfare deals. It also gives southern hemisphere travellers hot destinations and even hotter deals to escape the southern winter to warmer climes.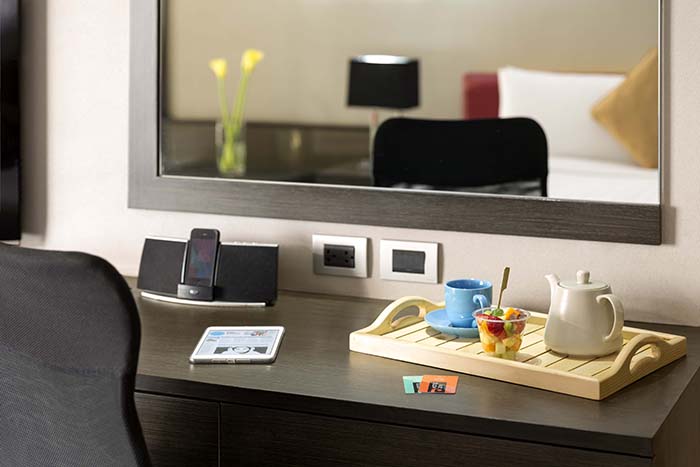 Hotel Jen, inspired by the virtual persona Jen, a professional hotelier who loves life, travel and the adventure of discovering new places, will deliver what matters to her guests. Developed for the new 'Jeneration' of business and leisure travellers who seek fuss-free independent travel experiences, Hotel Jen delivers the important things done well; quality, comfort, convenience and value; honest, authentic service; efficiency without fuss; and, cultural insights and interesting experiences. Jen's dream is for every stay to start with anticipation and end on a high.
Embracing the concept of 'staying with a friend', guests will notice extra touches to make their travel experience more enjoyable. Free WiFi everywhere, all the time, convenient mobile charging stations throughout the hotel, access to over 2,500 online publications through the PressReader app, replacing the traditional morning newspaper. For added convenience, the hotels feature vending machines with beverage and snack items priced at convenience store levels, "Jen's Kitchen On-the-Go" kiosks and deli counters offering quick meal solutions.
In addition, simple pleasures, such as a laundry wash-and-fold service for unlimited items in the laundry bag at one price, complimentary fruit-infused waters and signature iced teas to cool and refresh and free coffee and snack-box-to-go options after breakfast allow guests to get on with the things they care about most – life, travel and discovery.
Simple pleasures extend to the availability of video cameras for complimentary guest usage, bicycles and scooters to explore the city as well as monthly celebrations such as Jen's Cocktail Party in July where 8 signature cocktails and mocktails will be available at all hotels for the equivalent of USD $5.00 per beverage.
Marisa Aranha, vice president sales & marketing, added: "Staying with Hotel Jen will give our guests "inJenious" experiences that will inspire them to stop and say "that's SO Jen!" Combined with cool pools for hot summer days, we can't wait to welcome them."
Hotel Jen is located in Beijing, Brisbane, Hong Kong, Malé Maldives, Manila, Penang, Puteri Harbour Johor, Shenyang China and Singapore. Hotel Jen development projects are under consideration in key gateway cities of Asia Pacific, with plans to expand globally in the future.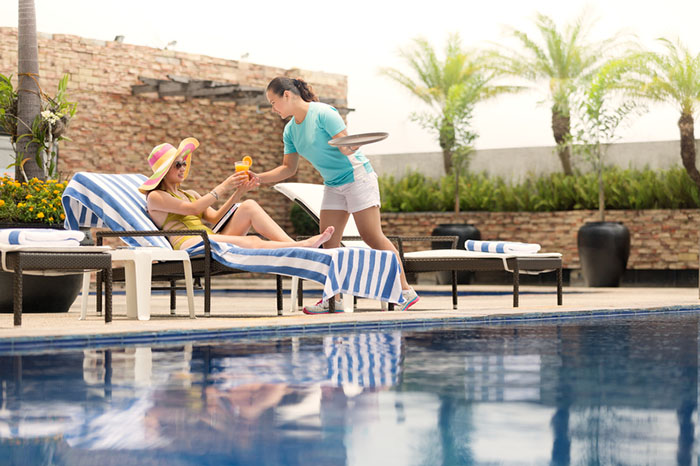 Mid-year Hot Sale!
Up to 30% discount off the best available rate at Hotel Jen worldwide and up to 25% off at Hotel Jen Manila for stays of 2 nights or more
Booking period is open now until October 11, 2015
Stay period from July 1 to October 11, 2015
TERMS & CONDITIONS
Bookings via call centres and direct to hotels;
The discount is subject to availability at the time of the reservation;
A minimum stay of 2 nights is required;
Reservation to be made at least 7 days before arrival;
Full prepayment is required at time of booking and no refund or cancellation is allowed;
The offer is subject to prevailing tax and service charge at the hotel;
The offer is not valid in conjunction with other offers and promotions;
Golden Circle members must quote their membership number at the time of room reservation or present their membership card upon check-in;
Terms and Conditions of the Golden Circle Programme apply;
Only the qualifying spend during the stay and charged to the room account is eligible to earn GC Award Points.
Hits: 50