Premium Whiskies at Eastwood Richmonde Hotel's The Lounge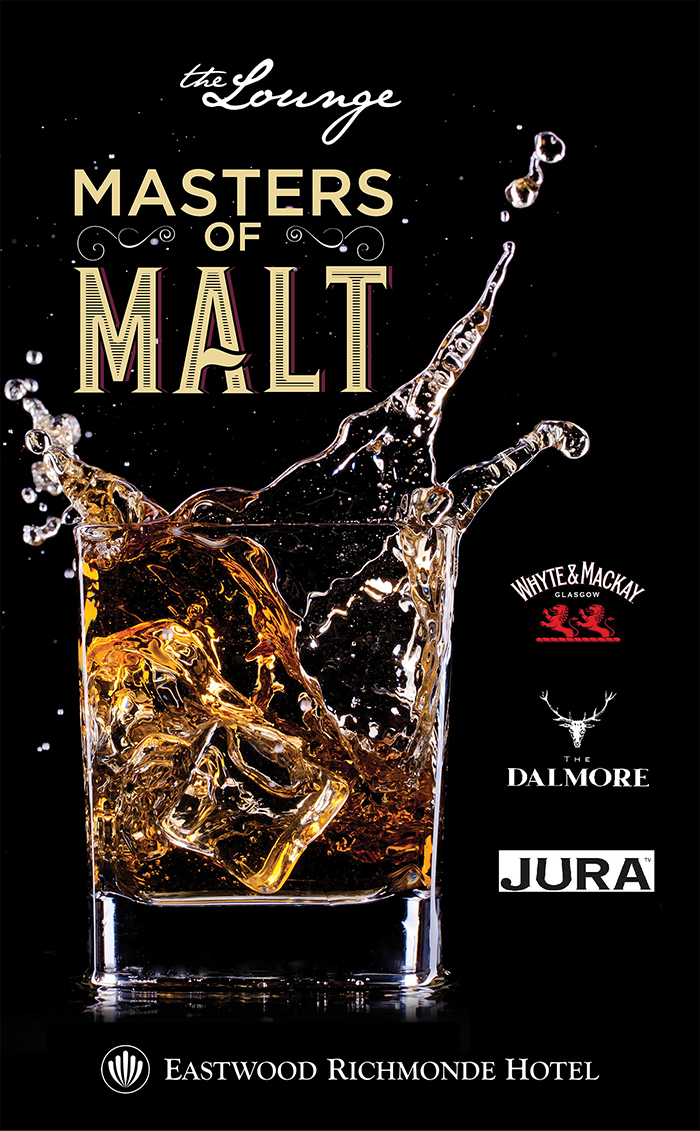 Single or blended, the malt masterpieces featured by Eastwood Richmonde Hotel are sure to delight your senses and take you on an extraordinary adventure of flavors. Whisky patrons will definitely get the best of the best with The Lounge's Masters of Malt, a virtual festival of fine Scotch whiskies you can enjoy by the bottle, by the glass or flowing for three straight hours.
Savor limitless servings of your choice of whisky at the Whisky Happy Hour served Mondays to Fridays from 7pm to 10pm for only PhP 690 nett.  Featuring the much touted tastes of Jura Origin, Jura Superstition and Jura Prophecy, and the top-notch blending process of Whyte & Mackay, The Lounge raises the bar on Happy Hour offerings with these sophisticated and intricately aged liquor.
A Whiskey List consisting of the luxurious products of Jura and Whyte & Mackay, including the premium Dalmore brand, is also available for bottle orders any time, any day.
For inquiries and reservations, please call 570-7777. The Lounge is located at the lobby of Eastwood Richmonde Hotel, 17 Orchard Road, Eastwood City, Bagumbayan Quezon City. Eastwood Richmonde Hotel is also accessible from the 2nd floor of Eastwood Mall.  Visit www.richmondehotels.com.ph or www.facebook.com/EastwoodRichmondeHotel for more hotel information. You can also follow Eastwood Richmonde Hotel on Twitter and Instagram at @Richmonde_ERH.
Hits: 53