All Italian lunch and dinner buffet at Café Eight of Crimson Hotel… Authentic and fresh!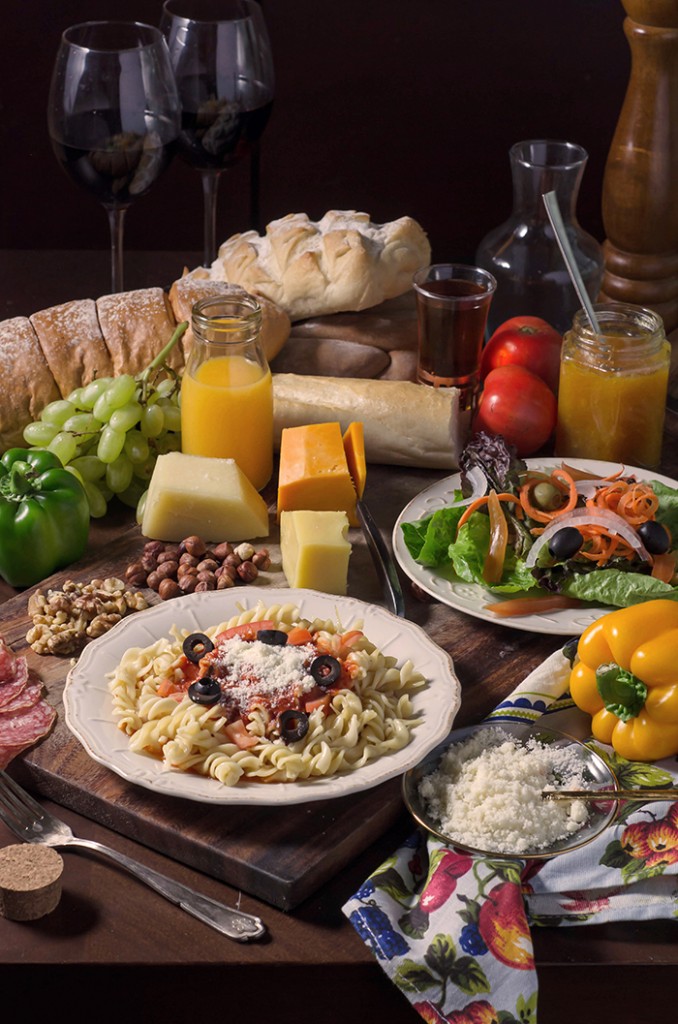 No preservatives, no cans, just real authentic Italian ingredients, all handmade from red sauce to pastas to your favorite Italian fares of Anti pastis, soups, main and desserts at Café Eight's – All Italian Lunch and Dinner Buffet. Available during Thursdays only, the All Italian Lunch and Dinner Buffet features traditional Italian eats such as –  Caprese, a sweet and tangy sliced fresh tomatoes with mozzarella cheese, basil and oregano drizzled with balsamic reduction and olive oil; Carpaccio di manzo con rucola Parmigiano e olio d' olive, a favorite Italian dish of beef carpaccio with rocket salad, parmesan cheese and olive oil; Funghi Trifolati or 'truffled mushroom' – thinly sliced mushroom pan-fried with garlic, parsley and white wine; Cacciucco Livornese, a popular seafood stew with a history stretching back to five hundred years of history, made with select slices of seafood, fresh tomatoes, white wine and virgin oil; Cannelloni di manzo e funghi, "large reeds" cylindrical shandmade pasta filled with beef plus mushrooms with tomato and besciamella sauce; Pollo in Potacchio – traditional Italian dish originated from the Le  Marche region of Italy, flavor rich broiled chicken with spring of fresh rosemary, tomato paste, garlic, onions, olive oil and white wine; Ossobuco alla Milanes, a rich tasting dish of braised veal shanks with bay leaves, celery, onions, white wine, garlic and spices; Torta Della Nona, a delicious, delicate pie made with soft short crust pastry and filled with thick Italian custard; Plus more heritage Italian dishes. Priced for Php1,226 net for lunch and Php1,533 net for dinner, the All Italian Lunch and Dinner Buffet spread is available for a limited period only.
Cafe Eight of Crimson Hotel, Filinvest City, Manila is situated at the hotel's sizable 8th level grand lobby – with inspiring and refined atmosphere and larger than life artworks by topnotch Filipino masters all designed to enrich guests' experience and imagination.
Crimson Hotel, Filinvest City, Manila is 15 to 20 minutes away-via Skyway from the traffic-heavy places of Makati and Manila with complimentary parking for hotel guests. For more information and reservations, please call +632 863 2222.
Hits: 60