Wine & Dine this November at New World Manila Bay Hotel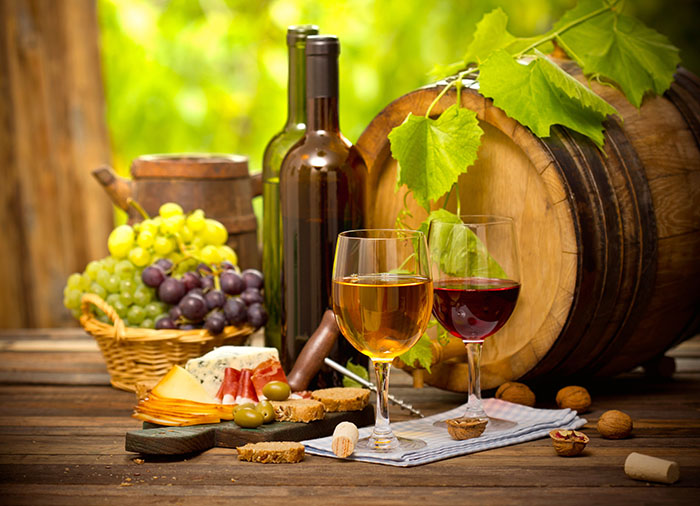 Wine Training by the Bay
Understand the aging process of wine and what- makes it special with every glass with The Fireplace's Wine Training by the Bay. Be your own sommelier and get introduced to various wine varieties and the art behind its taste facilitated by wine connoisseur and trainers from Titania.
Experience sophisticated wine training and knowledge application at a multi-awarded grill house that showcases premium steaks with a collection of fine wines, The Fireplace. Know what to pair your wine with your carefully crafted 3-course menu for your newly acquired skill. Indulge your taste buds with crab duo, wood-fire grilled CAB Ribeye steak and green tea tiramisu following the wine training.
Broaden your appreciation of the five different types of wines; grape varieties; the importance of old world and new world appellations for the quality and commanding price power of wines; kinds of wines from France, Spain, Italy, U.S., Argentina, Chile andAustralia; and food and wine pairing.
Titania Wine Cellar is the largest global importer of fine wines in the Philippines since 1982. Being one of the pioneers in importing, distributing and retailing fine wine from all over the world, Titania Wine Cellar has established a strong foundation nationwide – with over 30 years of experience and strategic locations within the Philippines group of islands.  The company has also been among the first to advocate wine education to the Philippines' young wine market.  It is with great pleasure to now see a significant growth amongst Filipino wine enthusiasts.
Wine training by the bay is on 7 Nov 2015 at The Fireplace in New World Manila Bay Hotel. The class will have a special rate of Php5,000 instead of the regular Php 6,000. Sign up and take home a  wine training booklet; training certificate; complimentary bottle of Cabernet Sauvignon, complimentary Titania membership card and the skill to enhance your next dining experience with friends and family.
For inquiries and reservations, please call +63 2 252 6888 ext 7291.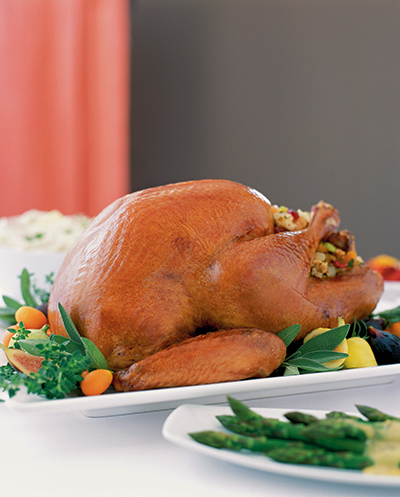 Thanksgiving at New World Manila Bay
Gather your family and friends for a bountiful Thanksgiving celebration at New World Manila Bay Hotel.
Feast on roast turkey, walnut bread stuffing, prime rib, barbecue short ribs, pumpkin pies and other thanksgiving traditionals complete with free-flowing of beers and sodas for only PhP 2,500 net per person at the Market Cafe.
For an intimate Thanksgiving get-together, relish the special 3-course set dinner menu for PhP 2,200 per person at The Fireplace. Warm up the night with roasted pumpkin soup followed by Turkey breast roulade with French beans, cranberry and beetroot puree. Cap the night off with cinnamon spiced pumpkin pie with walnut brittle ice cream.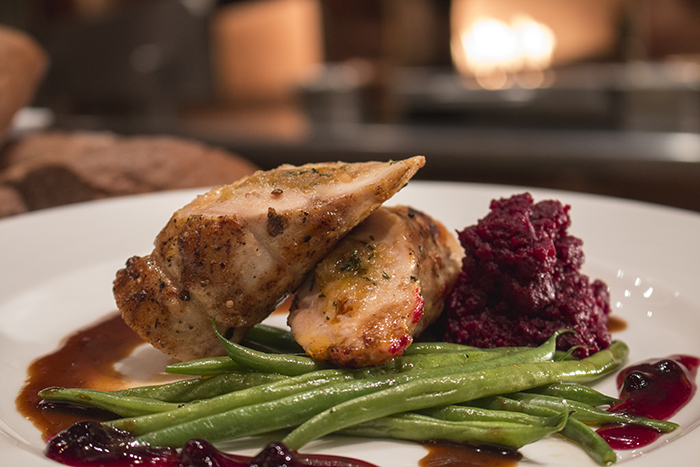 Thanksgiving is a feast widely celebrated in Canada and United States. It is the time of the year when the community gives thanks to the Gods for the blessing them with good harvests. To this day, thanksgiving is observed in different parts of the globe where people get together with their loved ones over turkey and pumpkin delicacies to give thanks for the blessings their family recieved.
For inquiries and reservations, please call +63 2526888 or email dining.manilabay@newworldhotels.com.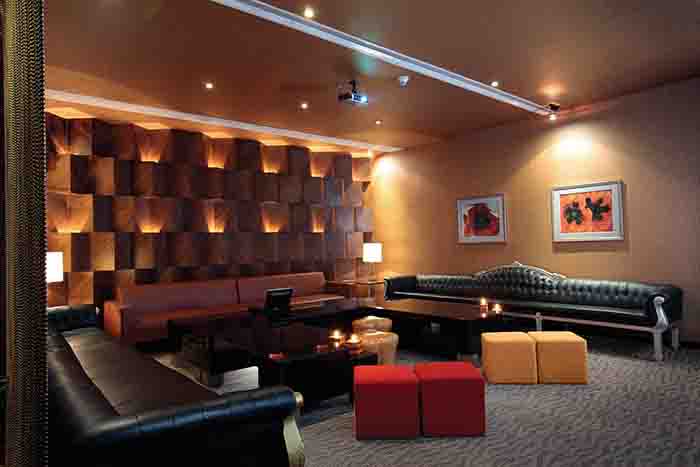 Holiday Party at The Music Bar
Gather the group and have your get together st Music bar's  hip and cozy music pods. Party the night away with sing-along fest with friends and loved ones with a wide selection of songs and irresistible culinary delights. Choose from different party
Choose from between Holiday Glee party package at PhP 1,200 per person or the Holiday Shindig party package at PhP 1,400 per person for a wide selection of gastronomic treats and a round of iced tea.
Music bar is an exclusive karaoko bar at New World Manila Bay Hotel. Each reservation features an exclusive use of the private music pod for four hours inclusive of food and beverage consumables
For inquiries and reservations, please call +63 2 252 6888 or e-mail dining.manilabay@newworldhotels.com.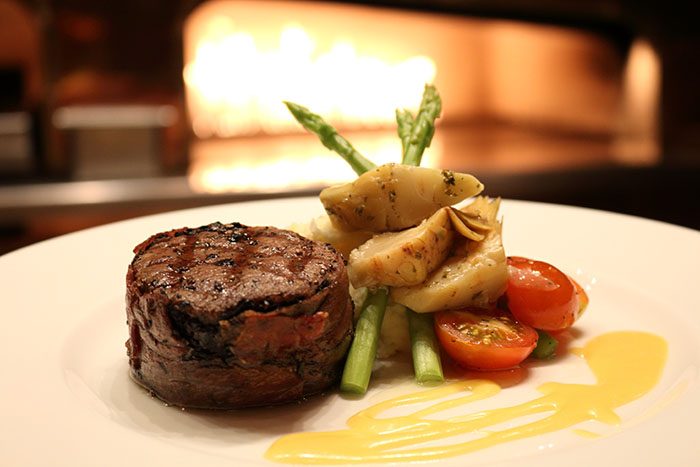 Brandt Beef Steaks at The Fireplace
Taste the difference in flavor, texture and tenderness of an all-natural, corn-fed Brandt Beef at The Fireplace.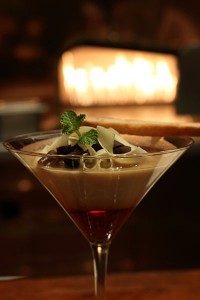 For only PhP 2,750, enjoy a 3-course menu consisting of beef carpaccio,  baked beef tenderloin wrapped in Parma ham with truffle dexulles and finish with a salted caramel panna cotta. To satisfy a big appetite, you may opt for a 4-course menu at P 2,950 to add smoked risotto with barbecue shortribs and blueberry to the menu. Hacienda Araucano Reserve, cabernet sauvignon perfectly complements the selection for a night to remember.
The True natural, Brandt Beef is a single family owned, premium natural beef producer dedicated to sustainable practices in producing an al-natural, hormone and anti-biotic-free, corn-fed beef. It is the only beef producer who received the highly coveted Master Chef's Institute's Seal of Excellence for its ceaseless commitment in producing an exceptional culinary product. A product that is tender, delicious, natural and with a  texture that defies and exceeds expectations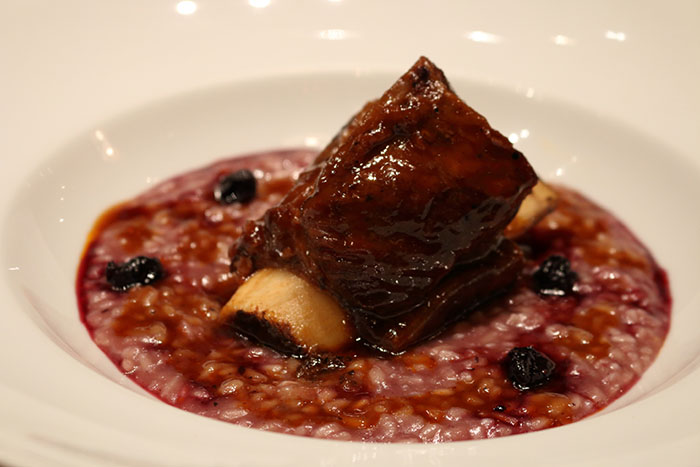 Offer valid October 30th of November 2015 only.  The Fireplace opens at 6PM- 11PM daily at the 5th  floor of New World Manila Bay Hotel.
For inquiries and reservations, please call +63 2526888 or email dining.manilabay@newworldhotels.com.
Hits: 36