Auspicious Year of the Monkey Celebration at New World Manila Bay Hotel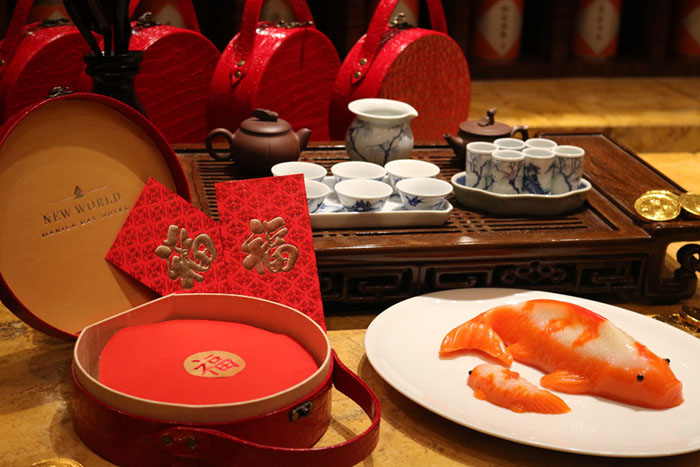 A prosperous Year of the Monkey is welcomed with jubilant celebration and gastronomic delights artfully crafted with symbolisms of prosperity and happiness at New World Manila Bay Hotel.
Guests are invited to experience the fun, creativity and sparkling energy that only the Year of the Monkey can provide as the Chinese New Year revelries kick off with heart-pounding and colorful ceremonies of the traditional lion and dragon dance, coin tossing and the lighting of firecrackers at the main lobby and M.H. del Pilar entrance on February 8, 2016 at 11:00 a.m.
As a double-happiness treat, guests born in the Year of the Monkey (1932, 1944, 1956, 1968, 1980, 1992 and 2004) can enjoy a complimentary lunch or dinner buffet with a minimum of two paying companions at Market Café on February 8 only.
Chinese New Year diners at Market Café get to try their luck at the spin-a-wheel of fortune activity and enjoy special fortune cookies courtesy of the God of Fortune who will be roaming around the restaurant.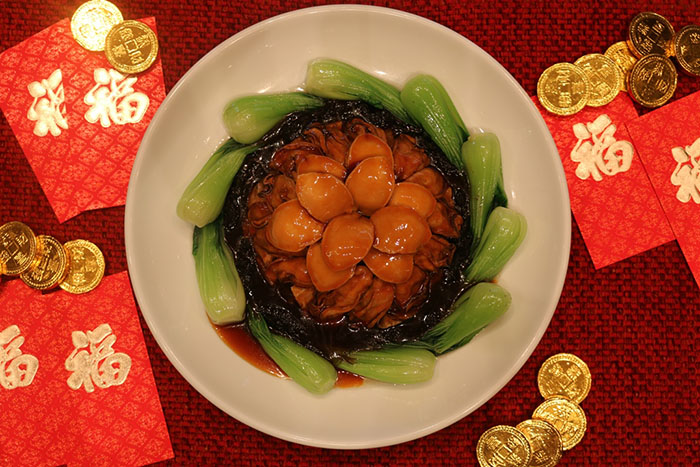 As early as February 1 to 11, diners can hold a resplendent reunion dinner or an intimate celebration in one of the private rooms of Li Li Chinese restaurant.  Guests can enjoy authentic Cantonese fare; and an inviting impression that they are in a large penthouse apartment in Paris or Milan with Li Li's tastefully designed modern interiors blending Chinese and European influences.
Hong Kong Master Chef Andy Chan has created a special Year of the Monkey 10-course prosperity lunch and dinner set menu with a selection of symbolic Lunar New Year dishes for a minimum of 10 guests with your choice of set menu at PhP23,888 or PhP36,888 respectively.
Chinese New Year Set Menu at Li Li includes Suckling Pig with Jelly Fish, Braised Dried Oyster with Sea Moss, Wok-Fried Prawns with Dried Fungus in Black Bean Sauce, Pan-Fried Cod Fish in Champagne Lemon Sauce, Baked-in-Bouillon Scallop with Shrimp Mousse and Crab Roe, and Braised Whole Abalone and Sea Cucumber in Premium Oyster Sauce.
Guests can also opt for takeaway treasures in the form of Tikoy, a traditional Chinese New Year sweet and glutinous rice cake which represents abundance and good fortune. Tikoy packaged in an exquisite handbag at PhP888 each, is available for guests to give as an auspicious gift to their family, loved ones and business partners.
Memorable Chinese New Year festivities and gastronomic favorites at New World Manila Bay Hotel pave the way for guests to usher in an abundant and joyous Year of the Monkey.
For inquiries, reservations and orders, please call +63 2 252 6888 or e-mail dining.manilabay@newworldhotels.com.
Hits: 43