Flowers flourish in special dining offerings and cakes at Cravings and The Blackboard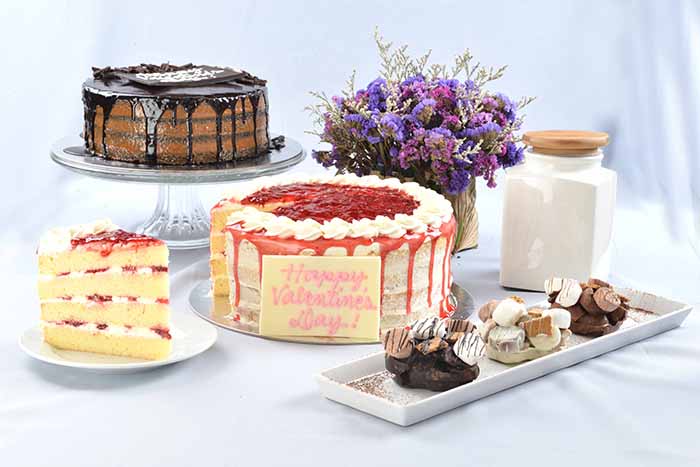 Appreciate and celebrate the scents and tastes of love this Valentine season through Cravings and The Blackboard's specially prepared meals, all prepared from the freshest ingredients and made more special with highlights of floral elements.
On February 12, 13 and 15, a featured Chef's Special complete with hints of flowers will welcome couples as they feast on an exquisitely prepared dinner. It includes a sumptuous serving of Pan-Roasted Salmon, Jasmine-scented Orange and Rosemary Beurre Blanc, Sautéed Haricot Vert and Squash, and Truffle Potato Mash.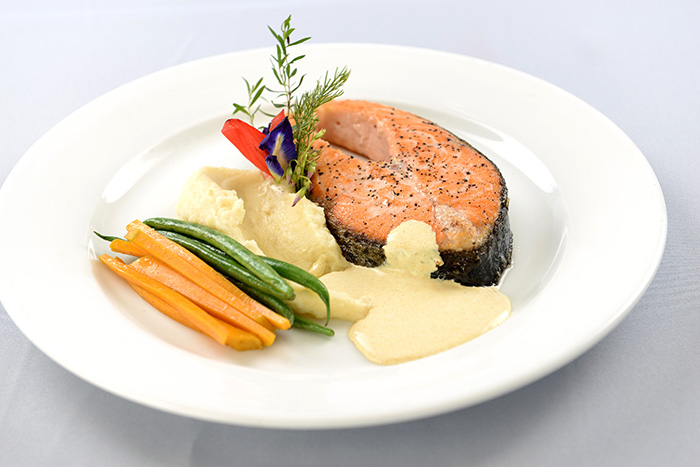 While on February 14, a special Valentine's signature soup-and-salad buffet by Chef Sau del Rosario filled with buds and blooms will be the highlight the whole day. The Cravings buffet will have four special salads: Beetroot, Orange and Arugula; Red Cabbage Asian Coleslaw; Tomato, Mozzarella and Basil; Waldorf with Apples and Walnut.  The special soup for the day of love will be the Tuscan Style Tomato with Focaccia Croutons.
Also, for the whole month of February, Cravings and The Blackboard will be featuring limited edition cakes and sweets that will put a heartwarming smile on your loved ones' faces!
The Naked Strawberry Shortcake is a luscious melt-in-your-mouth butter cake soaked in citrus liqueur, filled and thinly frosted with whipped cream, and topped with fresh strawberries and strawberry coulis.  This sweet-looking confection is a sure guarantee to a fine romance!
If you want to put a sexier tone to your Valentine dinner, then the Naked Chocolate Caramel Cake will fulfill those desires! Cravings' signature classic cake goes naked with layer upon layer of moist chocolate cake with a generous dash of caramel sauce that is definitely decadent.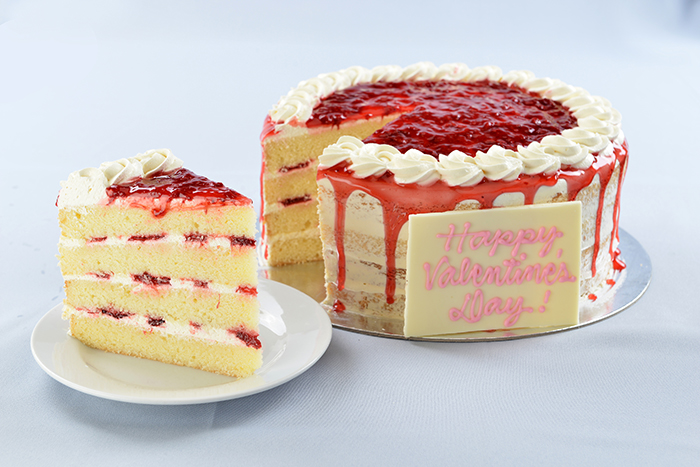 Thinking of a Valentine's treat that's triple the love? The 3-inch Heart-shaped S'mores are the perfect give for your special someone!  Delight in a variety of white, milk and dark chocolate-covered marshmallows and crackers all in one specially-crafted box.
Cravings and The Blackboard is also having a sweet partnership with GrabExpress, an on-demand pick-up and delivery service for those who are targeting delivery in Makati, Ortigas or Taguig.
Get to know more of these Valentine treats when you visit the Facebook pages of Cravings (www.facebook.com/ cravingsphilippines) and The Blackboard (www.facebook.com/ TheBlackboardPH). Cravings is at 287 Katipunan Avenue, QC (426-6881-88); Fraser Place Hotel, Makati (815-4271); and El Molito, Alabang. The Blackboard is at 5/F, The Podium Mall, Ortigas, Pasig (696-9083).
Hits: 35