More-than-the-usual: Granny Goose snacks make life extraordinary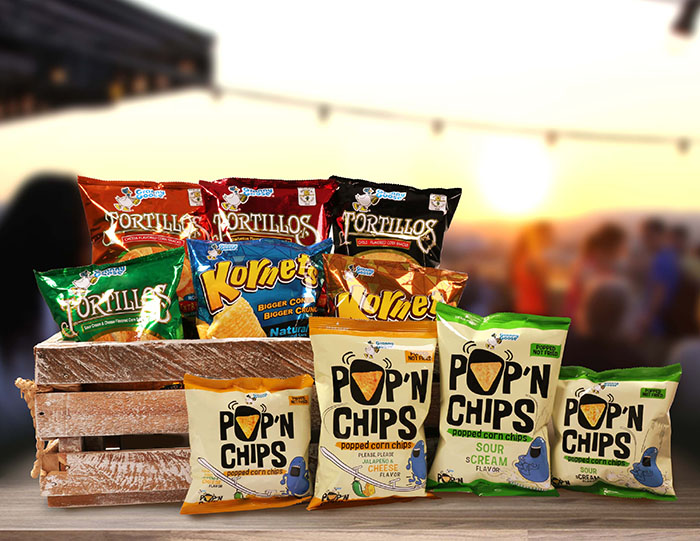 Granny Goose keeps snack time exciting and tasty with its more-than-the-usual line of products. Every bag of Granny Goose ensures an extraordinary snacking adventure with its unique product formats.
Craving for a snack that's different from the usual fried chips in the market? Try Granny Goose's latest offering, Pop 'n Chips, which guarantees a different munching experience. This hybrid treat combines the soft texture of popcorn and snappy crunch of chips and it's popped and not fried. Pop 'n Chips can be enjoyed in two mouthwatering flavors, Jalapeño & Cheese and Sour Cream. It comes in solo packs (P12.00 SRP) and now, in buddy packs (P24.00 SRP) that are perfect for sharing.
Over the years, Granny Goose has offered well-loved snacks that complement extraordinary moments. One of its classic snacks is the stone-ground Tortillos, rolled thin to deliver more flavor in every chip. This is available in four tasty flavors – Barbecue, Cheese, Chili and Sour Cream. Granny Goose also gives us our favorite cone-shaped chips, Kornets. Now with bigger cones for a bigger crunch in delicious Cheese and Natural flavors.
However you choose to snack, Granny Goose has something #MoreThanTheUsual for you. Get the latest update from Granny Goose by liking its Facebook page at http://facebook.com/grannygooseph, and following it on Instagram at @grannygooseph.
Hits: 119