Hurom: Your All-In-One Juice Bar
We have reached mainstream status with the juicing lifestyle. Many juice bars have been dotting up the landscape as the emphasis on healthier lifestyles is being celebrated. Buying these signature health juices can be pricey, and the plastic packaging of commercially prepared juices is also not environmentally friendly. It's more cost effective to just a buy a juicer at the outset. You get the freshest juice possible at a fraction of the cost.    Buying your own juicer also lets customize your juices, and you can take advantage of combining fruits, vegetables, grains, as well as nuts. You can have an endless variety of nutritionally balanced and easy-to-drink vitamin packed health elixirs, but not all juicers are created equal.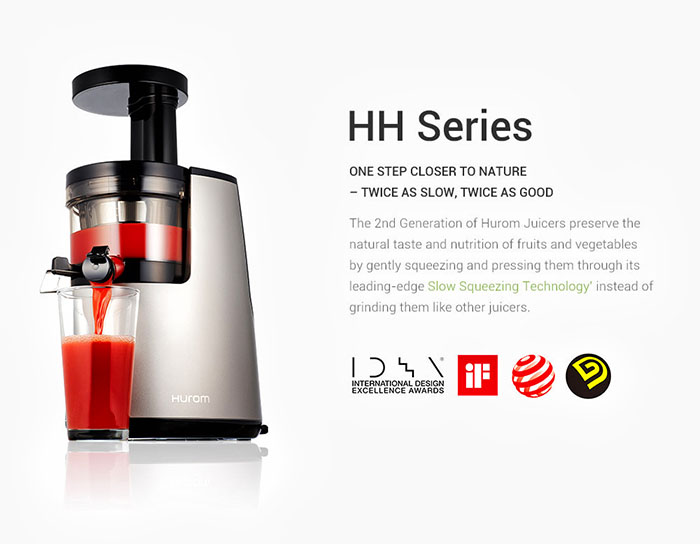 Many are still unaware about the concept of slow juicing, as it is a fairly recent one. We used to think that the faster your juicing blades make juice from fruit and vegetable pulp, the better it will be. Now we know better. Like all things worth doing, with juicers it's better to take things slow.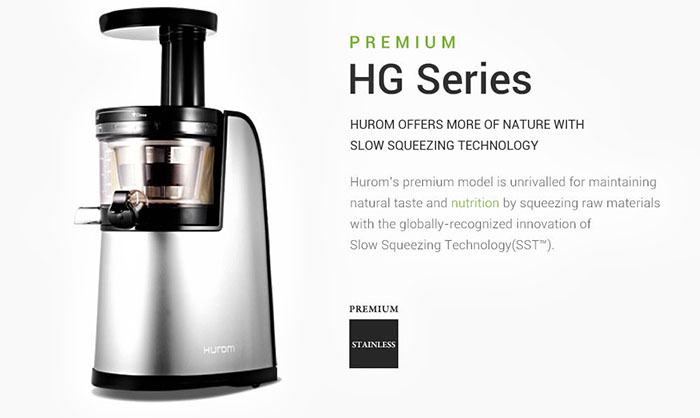 The Hurom slow juicer is the global leader in this category. It is powerful enough to juice just about anything, but does this is in way that preserves the natural nutrition, flavor and color of your produce. You can easily see that the juice produced using this method will have preserved most of its vibrancy and color. The Hurom motor works with in a slow but efficient method of extraction that preserves the enzymes and nutrients of your fruits and vegetables. Certain models are even capable of producing nut milks, which is a healthier alternative to dairy. There is no need to strain the nut milk, which you would do if done in an ordinary blender.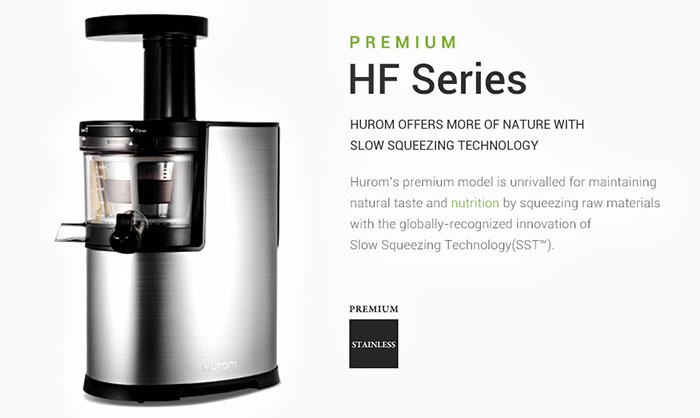 Most commercial juices do not get to preserve the phytonutrients and enzymes present in fruit and vegetable because the power of the blades used to extract their juices damage the cell wall of the produce. You will notice that the juice produced from these kinds of juicers are darker and oxidize easily.  Furthermore, a lot commercial juices are pasteurized which further degrades their nutritional benefits. Hurom gives you maximum control over your juicing needs, and the variety and combination of flavors and textures you can concoct are endless. The official Hurom website gives a lot of tips. (www.hurom.com)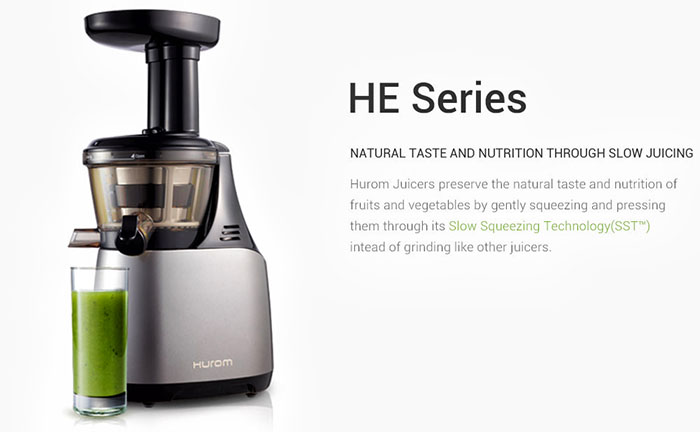 Hurom is also perfect for on-the-go lifestyles as it is easy to concoct juices bring to the gym or to work. Clean up is also easy as you just rinse three pieces and you're done. The design of the Hurom juicer has won many international awards for its beauty and efficiency.  With Hurom you don't just own another appliance, as much as you get a ticket to a healthier and more vibrant life choice.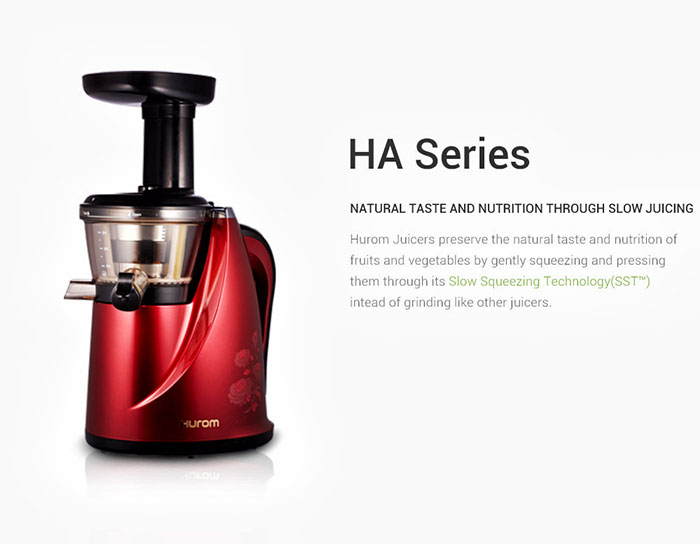 Hurom Slow Juicers are available in Abenson, Anson Link, Duty Free, Gourdo's, Rustan's, Landmark, Metro Gaisano, Royal Duty Free, S&R, SM Appliance, SM Home, True Value, and Western Appliances. To learn more about Hurom Slow Juicers, visit the official website at www.hurom.com and follow us on our social media accounts: (Facebook) http://www.facebook.com/huromphofficial, and (Twitter & Instagram) @HuromPHofficial. You may contact directly to hotlines (+632) 926-8038 / (+632) 926-8009.
Here are some healthy recipes you can try on: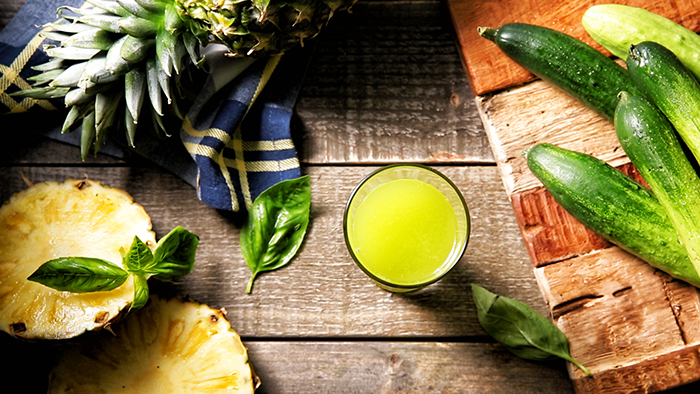 Pineapple Cucumber
▶Ingredients
Cucumber 120g
Pineapple 280g
▶Instructions
Peel the pineapple, remove the core and slice into appropriate sizes.
Cut off the ends of the cucumber, remove prickles and slice.
Put lever on "close". Alternately insert cucumber and pineapple to extract.
Once the last of the ingredients is inserted, switch lever to "half-open" position. Allow pulp to be expelled from drum.

Pear, Banana, Lemon juice
▶ Ingredients
Pear 300g
Banana 20g
Lemon 70g
▶Instructions
Peel lemon and banana. Remove seeds and core of pear. Cut into appropriate sizes.
Place lever on "Close". "Extract half of the pear, then extract banana and lemon.
Insert the rest of the pear. Place lever on "Half-open" and allow pulp to be expelled.
Hits: 204