A Celebration of Fine Flavors and Good Taste at MAFBEX 2016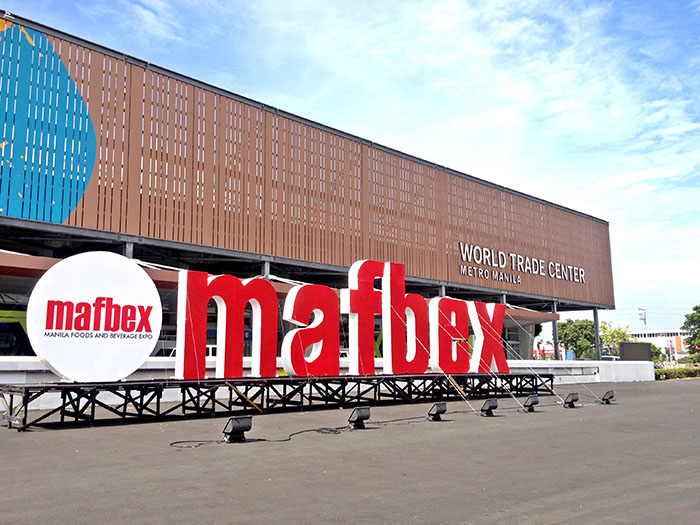 The Philippine food scene has definitely come a long way. Backed by a rich culinary tradition and a growing community of innovative tastemakers, the Philippines has all the right ingredients to cook up a bustline food trade. Fueled by the need to fire up the movement, MAFBEX Events Management – a subsidiary of Worldbex Services International – founded the the Manila Food and Beverage Exposition or simply, MAFBEX, a premium trade fare that has since aimed to serve as a platform to showcase the latest food and beverage innovations from here and abroad.
As it marks its 10th year of service, food lovers and trade players alike are in for a gastronomic experience of epic proportions as MAFBEX Events Management presents the 10th Manila Food and Beverage Exposition. Officially opening its doors last June 8 at the World Trade Center Manila and East Wing Tent A, MAFBEX 2016 kicked-off with a ceremonial ribbon-cutting program. In attendance during the grand launch were MAFBEX Events Managament's very own Joseph Ang, Jill Aithnie Ang, and Architect Francisco Flameño Jr., joined by Susan Afan, Managing Director of ABS-CBN Lingkod Kapamilya Foundation, and guest speakers Under Secretary Asis Perez of BFAR; Secretary Proceso Alcala of the Department of Agriculture, and Hon. Cynthia Villar; as well as other VIP guests including Levi Ang, Rene Ramos, and Tessie Roque.
Occupying 15,000sqm of exhibit space, this year's show boasts of close to 500 booths which will be manned by top food and beverage exhibitors from the country. Apart from delivering the widest array of food products and services, an exciting component at each MAFBEX show is its exciting line-up of event highlights and pocket activities that serve to entertain and enlighten.
Among the delightful fixtures are the Chefs of the World, an event that showcases celebrity chefs, executive chefs, and international chefs for a series of live cooking and product demonstrations. Among the featured chefs of this year's Chefs of the World series are Chef Erald Sarmiento-Galang of the LJC Group of Restaurants; Chef Marlon Hernandez, the kitchen head of Alba Restaurante Español; Chef Philip John Golding and Chef Misha Okina of Penthouse 8747 and the Golding Culinary Group; Chef Nap Sol of Casa del Sol and Elba; Chef Giovanni Sias with Chef Brando Clasara of Manila Pavilion; Celebrity Chef Mitchie Sison; Myke "Tatung" Sarthou, Head Chef and General Manager of Chef Tatung's; Master Chef Rolando Laudico; Chef Lea Legaspi; and Chef Boy Logro, Vice President and soon-to-be President of the Hotel and Restaurant Chefs Association of the Philippines.
Apart from the annual cooking and product demonstrations which will be held throughout the five-day expo, wherein exhibitors are given the chance to promote their products by conducting live presentations, also a highly anticipated pocket event at MAFBEX are the MAFBEX Seminars and the Franchising Zone, which will be catering to interested visitors who are looking to start a food business of their own.
Pegged as an avenue for discovery, also not to be missed at MAFBEX 2016 are the competitions that demonstrate the talent and creativity of students. In partnership with the Young Hoteliers Exposition and the Organization of Bar Professionals, MAFBEX presents the YHE Competition, a culinary contest for students hailing from different universities and the Flair Cup Competition, a bar tending contest for students.
As MAFBEX 2016 celebrates "10 Years of Giving Good Taste", foodies and industry professionals alike are invited to take part in a culinary experience like no other – an homage to all that we love about food. MAFBEX 2016 will run until June 12, from 10am to 8pm, at the World Trade Center Manila and and East Wing Tent A. The event is for the benefit of the ABS-CBN Lingkod Kapamilya Foundation.
Hits: 75