Beat the bed weather with two heart-warming dish treats at Lucia Ristorante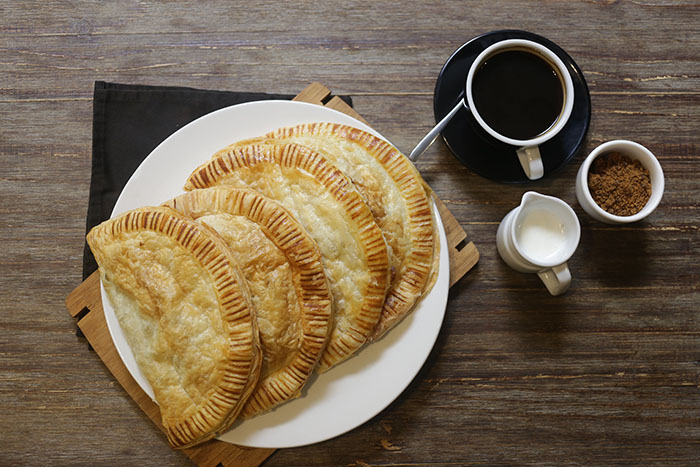 Gloomy weather dampening your foodie spirit? Brighten up your mood with great Italian food at Lucia Ristorante in Makati, where rainy day indulgence comes in two juicy options: a hearty steak and pasta combo dish and filling, fresh-from the-oven pies that will surely satisfy your cravings.
Until September, Lucia showers guests with steamy dish choices that go perfectly from brunch, afternoon snacking to truly satisfying lunch and dinner options.  For meat and pasta lovers, nothing beats the rainy day blues away with gusto than the Steak & Pasta promo. This winsome combo platter makes for a hearty meal on a cold night or as a great power lunch on a bleak rainy day. The dish features a bevy of delights, starting with the juicy, melts-in-your mouth prime steak — which level of done-ness can be tailored to your preference — served with classic Italian-style pasta (choice of Pomodoro or Carbonara) and vegetable side.
The cold weather is also a perfect excuse to savor the continuous gastronomic outpour at Lucia with its Pies Galore promo, where diners get to munch on a variety of freshly-baked pocket pies. With yummy filling choices that include Chicken Pastel, Beef Stroganoff and Menudo, the pie can go with a cup of hot tea or Di Bella Coffee. A delicious nib-and-sip treat that comforts and keeps you toasty warm as you while away the monsoon drizzles in the city.
So when the weather gets dull and gray, make sure to drop by and enjoy the heart-warming goodness of fine Italian cuisine at Lucia Ristorante, which is located in Hotel Celeste (02 San Lorenzo Drive corner A. Arnaiz Avenue, San Lorenzo Village, Makati City). For reservations, call 887-8080 / 836-0023. Also check updates on Lucia via FB (luciaristoranteph).
Hits: 48