Toblerone Gives Life to Your Imagination this Christmas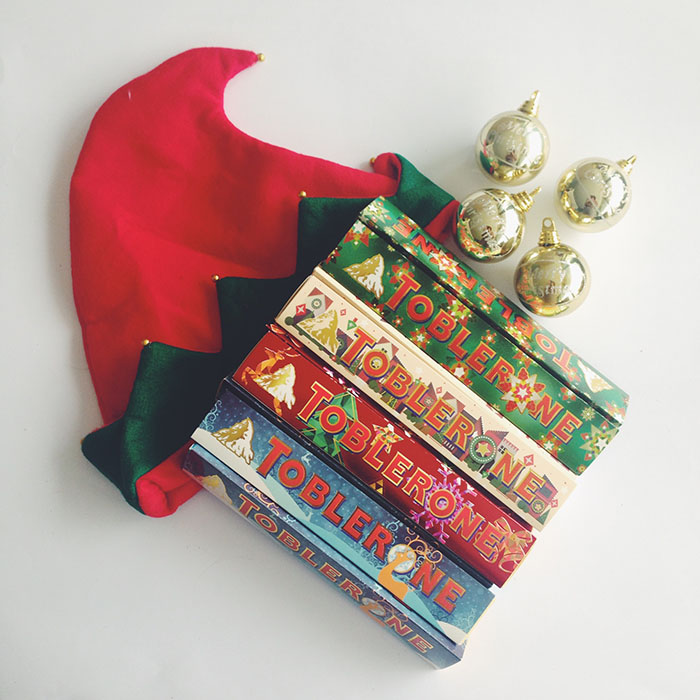 To usher in the Yultetide season, gifters can now treat their family and loved ones with their favorite chocolate, but with a special twist. They get to #BeMoreImaginative with the Toblerone Christmas Sleeves and Blank Packs – which they can personalize!
Gift-giving is an art. It allows us to show our loved ones how much we appreciate them. With the many trite gift-giving options out there, Toblerone has created a refreshing way for us to show how much we care. Guests including Victor Basa, Khalil Ramos, Richard Juan, Kaila Estrada, Alyssa and Gabs Gibbs, Janna Tee and Brent Javier tested their creativity by designing their very own Toblerone Blank Packs.
"This is a special year for Toblerone –particularly because this Christmas season, we are going to give life to your imagination. We've created the Toblerone Blank Packs so you could personally design your own Toblerone that reflects your creativity and style and share it to someone you have in mind," shares Toblerone Brand Manager Arlene Amante.
To make this Christmas even sweeter and more memorable, Toblerone also commissioned "it girl" and multi-talented artist Solenn Heussaff to create limited edition Toblerone Christmas Sleeve designs. The brand's celebrity ambassador for the holiday season was thrilled to unveil her artwork, which will be available in supermarkets and convenience stores nationwide along with four other limited edition Christmas Sleeve designs made by Toblerone.
Some of the most sought-after calligraphers and visual artists in the Philippines have also designed limited edition Toblerone Christmas Sleeves which will be available in select Toblerone pop up Christmas stations! You can get Toblerone with Abbey Sy's quirky hand drawings and Alexis Ventura of Ink Scribbler's classic, refined calligraphy. For those who appreciate colorful artworks, fashion illustrator Valerie Chua's soft, ethereal watercolors and children's book artist Tokwa Penaflorida's whimsical art will surely make your Toblerone gifts even more imaginative.
The Toblerone pop-up Christmas stations will be set up in leading malls in Metro Manila like Robinsons Ermita, SM Megamall, SM North EDSA, and SM Mall of Asia from December 1 to 25, 2016. These pop-up Christmas stations will help shoppers gear up for the festivities of gifting this season. Everyone can have fun getting inspiration from our Toblerone Visual Artist Ambassadors who will be present at the pop-up Christmas stations. Gifters can interact with them as they customize their own Toblerone Christmas Blank Packs. Tech-savvy chocolate lovers may also visit www.Tobleroneph.com to digitally design their personalized Toblerone Christmas Blank Packs, which can be printed out at any Toblerone pop-up Christmas station.
#BeMoreImaginative this holiday season and create gifts that stand out in sweetness and creativity. Make this season your most memorable yet with the limited edition Toblerone Christmas Sleeves and Blank packs. Give the most thoughtful gift this Christmas – your imagination.
All Toblerone flavors are available in 100g (Php 100), 200g (Php 202) and 400g (Php 400). To know more, like Toblerone on Facebook (www.facebook.com/tobleronepilipinas) and follow @toblerone_ph on Twitter and Instagram.
Hits: 68