Classic Confectionery Favorites Reborn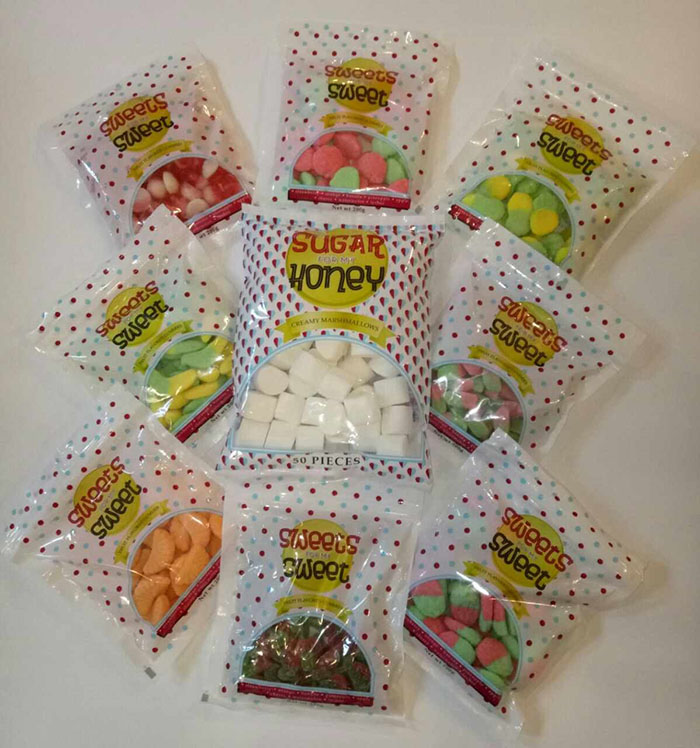 From the Baby Boomers to Generation X, through the Millennials and now the Generation Z, people have loved the timeless appeal of gummy candies and marshmallows.   Now, experience the rebirth of these classic confectioneries brought to you by an authorized candy factory of  Disney and  the makers of  Peppa Pig candies and Terrific candies.
Sweets For My Sweet ® Fruit Flavoured Gummies
A delightful perfect pairing of the finest fruit flavors with gummy candies – strawberry, orange, banana, pineapple, apple, cherry, watermelon and lychee.
8 x the flavor, 8 x the sensation!
Sweets for my Sweet is everything you love in a candy. It comes in unique fun shapes and colors. It is extra soft, chewy and fat-free.
Sweet, fruity, guilt-free treats to make my sweet's day sweeter!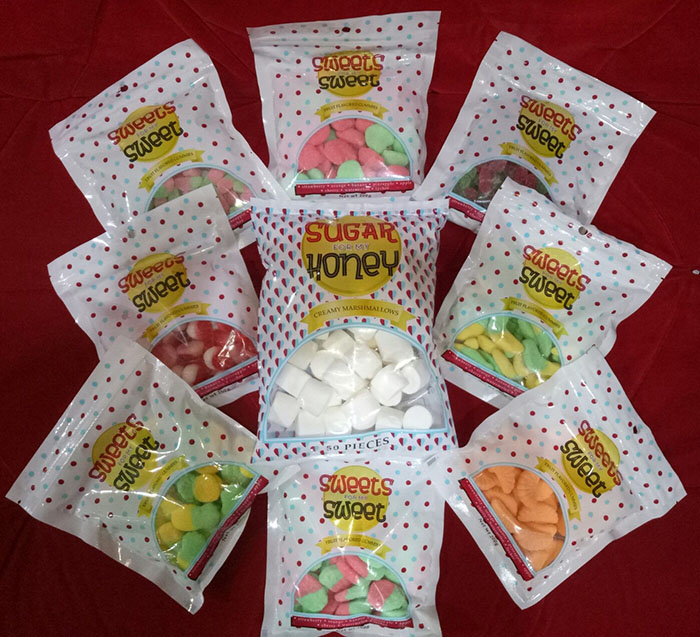 Sugar For My Honey ®  Creamy Marshmallows
A fluffy, tasty, creamy marshmallow treat for everybody.   Experience the creamy difference as the smooth, snow-white mallows melt in your mouth.
Sugar for my Honey marshmallows is a premium take on a classic snack. It is superior in taste, texture and consistency. This is how marshmallows should be!
Sugar for my Honey, love in every bite!
Sweets For my Sweet Fruit Flavored Gummies and Sugar For My Honey Creamy Marshmallows will soon be available in all leading Supermarkets and Grocery Stores. For more information about our products,  please visit our website at www.castledistributioninc.com . You can also email us through marketing@castlemerchants.com.ph or call our  Hotline.: 829-3079, 820-1383 and
829-0560.
Hits: 41