Jack 'n Jill Calbee brings in best-selling Honey Butter potato chips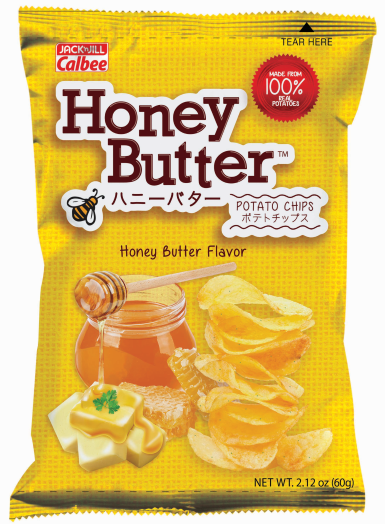 Potato Pro Jack 'n Jill Calbee continues to unveil novel and exciting potato chip flavors to the Philippine market. Its latest innovation from Japan, Honey Butter, is a delectable adventure for the true blue snacker.
Since 2014, Honey Butter has been flying off the shelves of stores in Japan and Korea. Pinoys who have tried this finely-flavored variant have been clamoring for it to be launched in the Philippines.
With Jack 'n Jill Calbee Honey Butter Potato Chips now available locally, everybody can delight in the sweetness of honey and creamy goodness of butter on thinly-sliced, crunchy potatoes.
Calbee Honey Butter Potato Chips are available in 60g packs for only P26.00. If you're craving for more, you can indulge in the bigger 170g pack for only P90.00 which is also perfect for sharing. Both packs are available in all leading supermarkets nationwide.
Stay tuned for more of Japan's surprising flavors from the #PotatoPros by following Jack 'n Jill Calbee on Facebook at www.facebook.com/JacknJillCalbee/ and on Instagram at @JacknJillCalbee.