Kids and teens are invited for a culinary journey this summer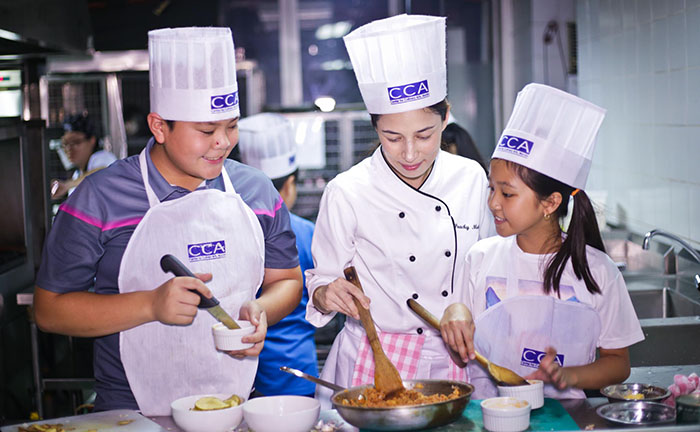 The Center for Culinary Arts Manila, the leading culinary institution of the country, serves up another enriching summer activity made especially for kids and teens through this year's Young Chefs Boot Camp (YCBC) workshop series.
Open to kids and teens who have the knack for cooking from ages 7 to 16 years old, CCA YCBC aspires to broaden the students cooking skills and help them further explore their curiosity, creativity, and interest in the kitchen. Not only will this series of workshop equip them with various kitchen basics, develop their culinary and baking skills, but will also earn them new experiences and friends as well. Classes are to be held from Mondays to Fridays for the month of May from 1-5pm at the CCA main campus in Katipunan.
In line with this fun-filled, five-day workshop series — kids and teens will get a better understanding and mastery of different kitchen fundamentals such as cooking techniques, knife skills, the use of ingredients, how to handle both safety and sanitation in the kitchen, and a whole lot more with the help of trusted CCA chef-instructors.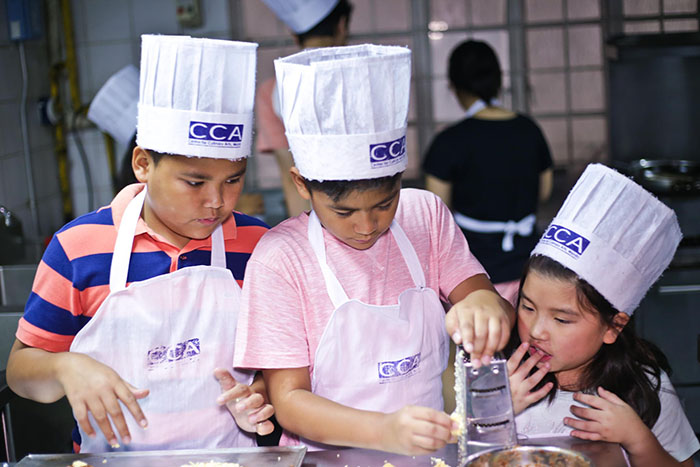 Be the junior jack of all trades in the kitchen with the Young Upstarts course (May 15 – 19). Learn how to whip up a variety of snacks from lunchbox goodies to snacks that would delight any sweet tooth and also travel around the world with flavors from the west, Asia, and Italy as well.
For the aspiring chefs that cant get enough of the west, let them take the Western Flavors course (May 15 – 19).
For the little ones who have a bigger passion for the oven, learn the chemistry of baking with the Baking and Pastry 101 course (May 8 – 12, May 15 – 19 and May 22 – 26).
Participants can take a ticket to Asia and explore what their delicacies have to offer with the Asian Flavors course (May 15 – 19, May 8 – 12 and May 22 – 26).
The fee is inclusive of the students essential classroom items such as the disposable kitchen uniforms, recipe manuals, handouts, ingredients, and tools. Certificates will also be awarded to successful bootcampers via a mini graduation upon completion of the program.
Application is ongoing. You may reserve now by calling 218.8566 or 0917.505.9370 or follow CCA Manila in FB.
Hits: 41