Perfect Trio at Diamond Hotel's Bar 27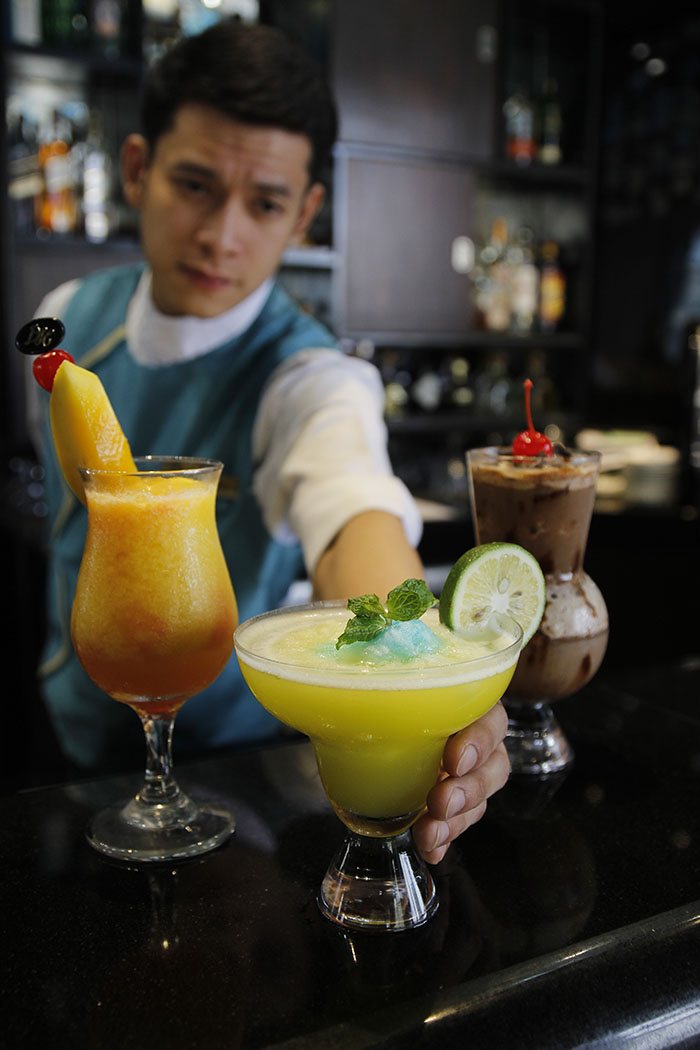 Diamond Hotel Philippines' Bar 27 crafted three special cocktails that will spice up the months of July, August and September. Elevate your nights with exceptional concoctions infused with spirits – meticulously handcrafted by the bar's friendly bartenders. Dubbed as the Perfect Trio, these drinks will surely take your cocktail experience to the next level.
For the whole month of July, unleash the secrets of Mystic Chill, a vibrant yellow cocktail topped with blue curacao and mint leaves passionately created from Captain's Morgan Rum base with notes of peaches, melon and a squeeze of calamansi.  Surprise your taste buds with a fruity refreshing taste and bring the summer holiday feeling amidst the cold rainy days.
August at Bar 27 promises a perfect blend of sweetness with its Scarlet Heaven cocktail made from ripe mangoes and melon, with a twist of rum and a dash of grenadine. Feel the slight bitter kick yet enjoy the sweet taste in every sip.
September is for the chocolate lovers. The bar is excited to introduce its cocktail of the month, Choco Fantasy. It's a decadent treat with premium vodka mixed to your satisfaction. An oh-so-good blend bursting chocolate flavors that creates a heavenly bliss.
For a matter of personal taste, you may also go for the Trust the Bartender. Allow the bartender to mix your preferred cocktail ingredient and add a little flair to your drink.
These cocktails are also available in other outlets of the hotel.
For inquiries and reservations, call (632) 528-3000.
Hits: 44