SOUPrisingly good soup to warm you up this rainy season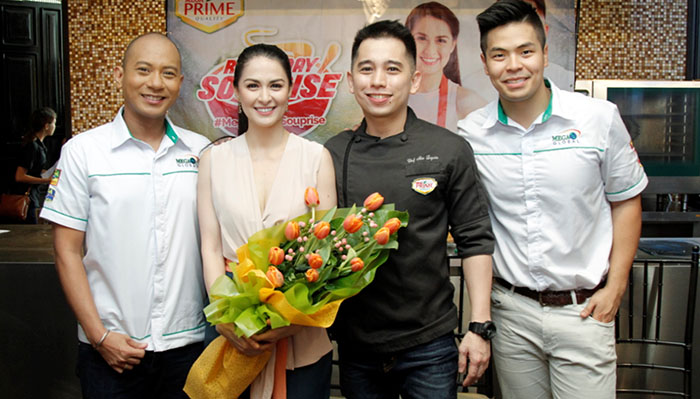 If cold beverages are the best companions to hot summer days, nothing beats a warm bowl of soup this rainy season. As a well-loved Pinoy comfort food, we cannot help but be reminded of intimate family get-togethers, mom's delicious home-cooked meals and happy conversations around the dining table.
Among the many soup dishes, nothing can come close to the goodness of classic vegetable soups. With Mega Global Corporation's canned vegetable line- Mega Prime Quality, new and easy-to-cook soup recipes were introduced at the Enderun McKinley Hill in Fort Bonifacio, Taguig City.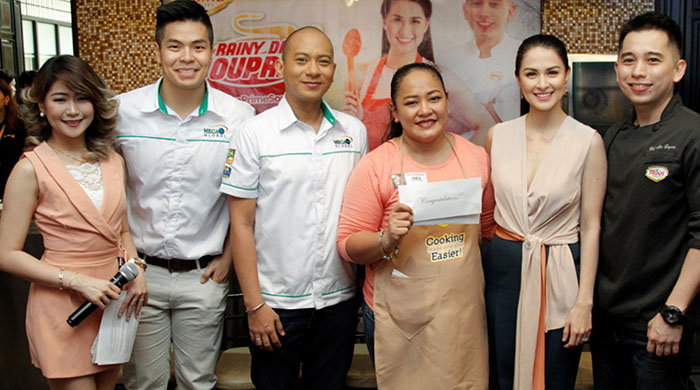 "We believe that rainy days are opportunities to foster closer family ties through good food, particularly a hot and hearty bowl of soup. To give them more recipe options, we are introducing new soup recipes using Mega Prime Mushrooms," said Raymund Alegre, Brand Manager of Mega Prime and New Product Developments. "For every
Prime Mom's soup recipe, we have the Mega Prime Mushroom line that is a versatile ingredient that they can use to make their dishes more appetizing and hearty-  making them savvy chefs of their own households."
Dubbed as "Rainy Day SOUPrise," the event featured a cooking demo by Chef Nino Logarta and Prime Mom Marian Rivera where they prepared a soup dish using Mega Prime Mushrooms.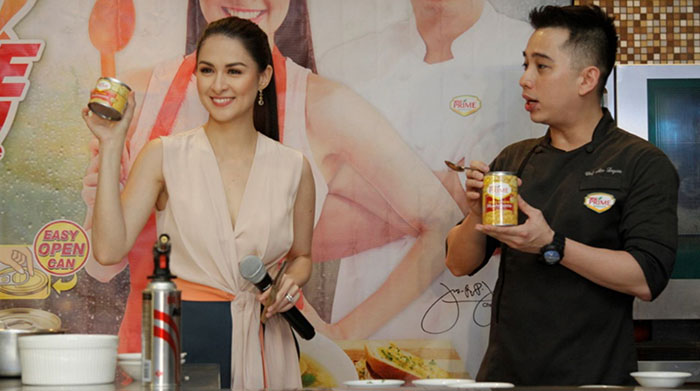 Alongside the cooking demo, the event also served as an avenue for the attendees to showcase their culinary talents. It featured the Mega Prime Mystery Box Challenge that pitted four, pre-selected teams, who prepared their own version of a Mega Prime Mushroom recipe.
An online contest was also conducted inviting moms to post their original mushroom soup recipes on their Facebook accounts. The four selected finalists with the most number of online engagement were invited for a live cook-off during the event. The prepared dishes were judged based on taste and concept, presentation, and how Mega Prime products were used in the recipe.
All the winners of these contests received cash prizes and gift items from Mega Prime.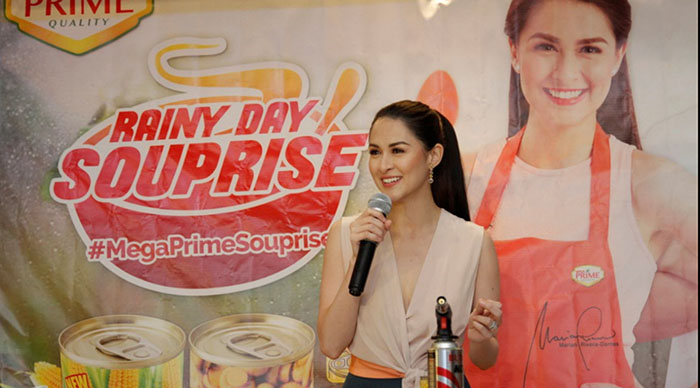 "With the Rainy Day Souprise event, we hope to impart new cooking recipes to help Prime Moms prepare satisfying soup dishes, suited for the rainy season. I hope everyone who attended the Rainy Day Souprise event enjoyed and learned a lot from all the activities that we prepared today," said Marvin Tiu Lim, Vice President for Sales and Marketing of Mega Global.
Mega Prime Quality products are made with real, high-quality ingredients, which makes every soup dish richer and more flavorful. It is the ideal partner of moms as it makes cooking one-step easier since they all come in easy-open cans.
Behind every Prime Mom throughout the years, Mega Global Corp., a leading manufacturer of high-quality canned goods, continues to strengthen family relationships as it brings out not only the best soup dishes and recipes but also, the most noteworthy conversations during every salu-salo.
Hits: 157