Christmas Parties are Distinctly Merry at Richmonde Hotel Ortigas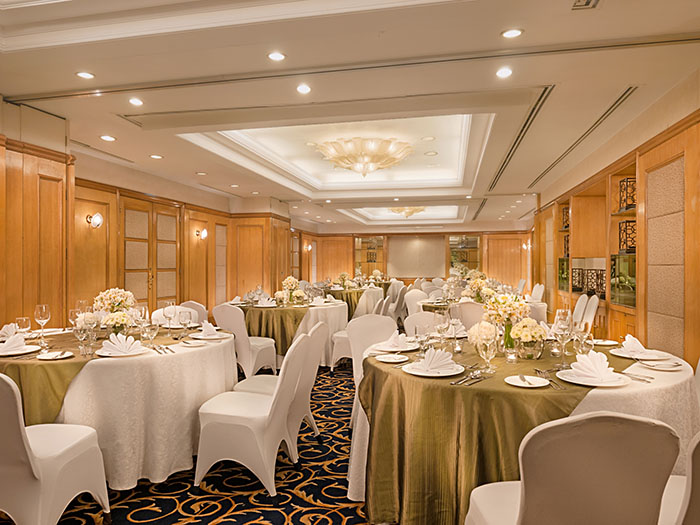 September is officially the start of the Christmas season in the Philippines, and it's the perfect time to plan your annual holiday get-togethers with the family, co-workers, batch mates, and friends from way back. For these merry gatherings, Richmonde Hotel Ortigas created easily customizable, and reasonably priced no-nonsense Christmas Party Packages to cater to your party needs, big or small.
For as low as PhP 45,800nett for an intimate party for 25 persons and PhP 76,200nett for a grander affair with 50 guests, you can throw a bountiful buffet feast in any of Richmonde Ortigas' festive and cozy function rooms with delectable menu selections of tasty salads, appetizers and soup, savory main dishes, and luscious desserts, plus bottomless iced tea, and even coffee or tea after the hefty meal.
The hotel will also spruce up your party venue with special holiday-themed dining table arrangements and buffet table centerpiece to create a truly merry atmosphere. Other irresistible treats included in the Christmas Party Packages are gift certificates for one overnight stay in a Deluxe Room with breakfast for two, lunch buffet for two persons at the Richmonde Café, and Happy Hour for two persons at The Exchange. And since merry-making is never complete without drinks and entertainment, you can sing along with your guests with the use of a videoke mic and get free corkage for three 750ml bottles of wine for the 25-person package. As for the 50-person package, a mobile system and free corkage for up to five bottles of wine will be provided so you can dance the night away.
Reserve now and celebrate a heartwarming and merry Christmas the distinct Richmonde way. For bookings and inquiries, call the Banquet Sales Team at (632) 638-7777 or email rhobanquets@richmondehotel.com.ph.
Hits: 71