Maura De Leon: Queen of Philippine Stevia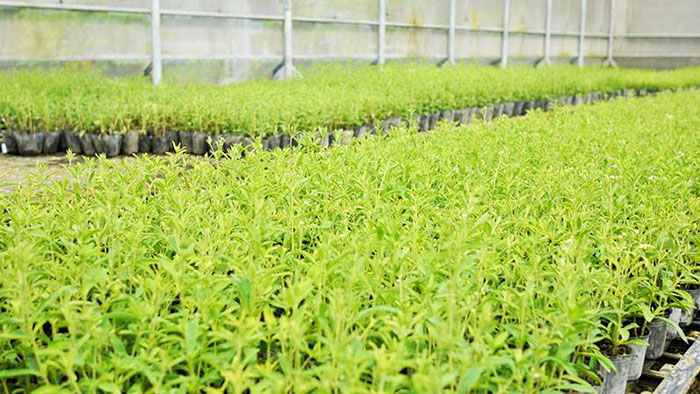 Mrs. Maura De Leon had all the reasons to opt for a more laidback, fashionable, and more propitious business, having tried and excelled in several businesses before, the farmer in her compelled her to venture into probably one of the most rare, yet very healthy agricultural plant — Stevia.
Back in the 90s, De Leon Was doing well in her garments business in Bulacan, although her business suffered several challenges, she managed to grow her business amid stiff competition in the province.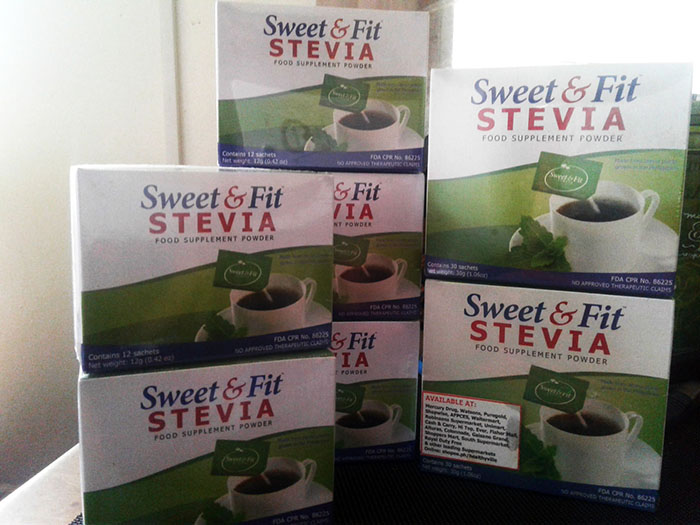 Humble beginnings
For about three years, she thought of a perfect business that will not only be significant but something that can be beneficial to many Filipinos. During that time she was in coffee business already, determined to unravel the myth that had been nagging her for years, when one of her staffs suggested they should revolutionize the coffee business in the country or might as well shift to another venture since all coffee shops in the country offer the same products but differ only in presentation and marketing strategies.
Then in one of her consultations, a friend who is a doctor told her about this miracle plant that originated in Paraguay commonly known as Stevia. The leaves of this South American shrub have been used for centuries by native people in Paraguay and Brazil to sweeten their yerba mate and other stimulant beverages. The stevia plant belongs to the Compositae (sunflower family of plants).
After hearing about it, she was fascinated and fell in love with the idea that she immediately asked her team to do their research, sending an agriculturist to Baguio, La Union, Bicol and Davao and found out that not one farmer in the country is growing Stevia for commercial purposes here in the country.
Soon enough, after doing a series of soil analysis, she purchased a small piece of land where she can grow the said plant. Her daughter who was studying in Europe was also instrumental for the purchase of stevia seeds.
But everything is not like a fairytale story for De Leon and her stevia. "The business was very challenging for us, there were times that I tried to just let go of everything and pursue another business," she said.
Planting Stevia in itself was a big challenge for her and everybody in the team. For the first three years, everything was a testing period since they are not really familiar with the plant unlike those South Americans.
Literally, she did the farming herself and it looked like what she was doing was getting nowhere.
When she was at the thick of her hardships, her father approached her and asked if she really, sincerely devoted to her resolve and she gave him a terse reply and a convincing nod. Then her father said something she cannot forget that made here to push even more and conquer the odds.
"He told me, anak, ituloy mo, tulungan mo mga magsasaka. (While pointing at a painting hanging on the wall) Tignan mo yung kalabaw, mataba pa kaysa farmer," recounts De Leon. In that instance, she realized that she cannot give up anymore, not only she has spent and sacrificed a lot but a lot of people are looking up to her to deliver.
In the fifth year since she got into that commitment, she was able to produce the first finished product out of stevia.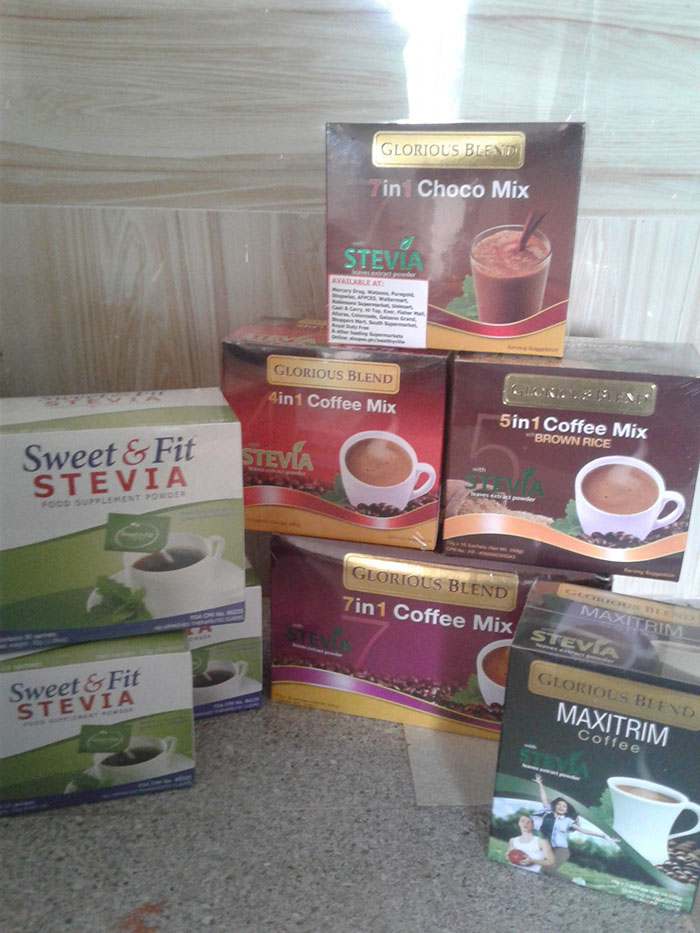 The wonders of Stevia (Sweet & Fit)
For years, those with diabetes have been suffering to scrim on their sugar intake so as to not aggravate their conditions. Now that De Leon through its company – Glorious Industrial & Development Corp. (GIDC) has perfected the process of extracting the sweet essence of stevia and manufactured it as the healthiest sweetener — Sweet & Fit Stevia, people who have health concerns regarding sweets can again enjoy their sweet tooth.
Everyone now can binge on the delights you crave without the worry of risking your health. Sweet & Fit Stevia is a low-calorie sugar, which to most is a wonder sweetener, and recognized as the best and safest  all-natural sugar. It is 30 times sweeter than sugar and with no effect on blood sugar and little aftertaste.
It is now the most trusted, safest and effective calorie-free sugar fix from an all-natural alternative to artificial sweeteners. Once limited to the health-food market, the plant-derived sweetener is now widely available in the country and rapidly replacing artificial sweeteners in consumer products.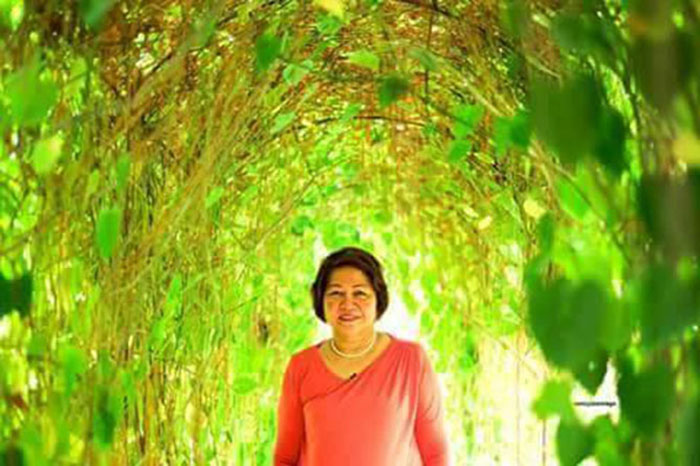 Stevia, the source of Sweet & Fit Stevia, has a taste that is unique and has been described as very sweet with a slight licorice, almost bitter aftertaste. Generally, high quality stevia contains very little of this bitterness. The sweetness of Stevia is much different than the sweetness of other natural sweeteners, sugar, or artificial sweeteners, but it is delicious. For some people the taste may require some "getting used to," but most people quickly develop a taste for it.
"Stevia is a natural, non-caloric, sweet-tasting plant used around the world for its pleasant taste, as well as for its increasingly researched potential for inhibiting fat absorption and lowering blood pressure. Stevia is about 300 times sweeter than sugar in its natural state, and much more so when processed. Its medicinal uses include regulating blood sugar, preventing hypertension, treatment of skin disorders, and prevention of tooth decay," according to www.bewellbuzz.com.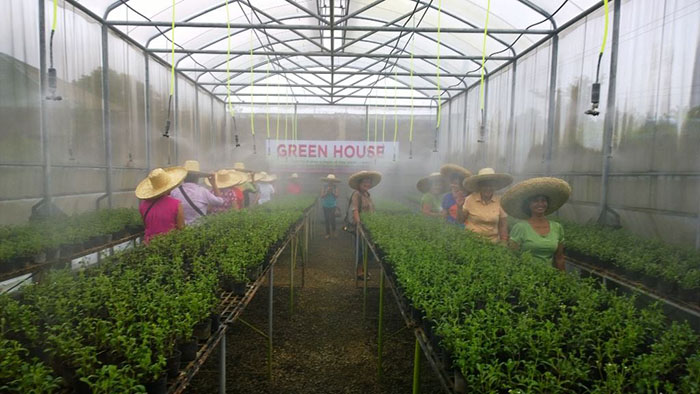 Sweet & Fit, 1st Stevia sweetener in the Philippines
Sweet & Fit Stevia is a product that comes from the essence of stevia and GIDC guarantees that it has preserved and maintained the healthy properties of this plant. "Sweet & Fit Stevia has all the health benefits of stevia. Sweet & Fit Stevia is best for those who are diabetics, watching their weight or people who just want to be healthy. We don't need to go to other countries just to have stevia, we already have it here through Sweet & Fit Stevia," De Leon quipped.
GIDC is proud to be the first producer of Stevia sweetener in the Philippines with the introduction of Sweet & Fit in the market in 2009. Sweet & Fit's presence in the Philippines also speaks of De Leon's resolve to empower famers and bring innovations and diversity to the local selection of crops available to farmers.
Armed with the chant GROW LOCAL, GO GLOBAL, GIDC also encourages local farmers to engage in harvesting high-quality produce, which are beneficial to Filipinos, as well as to the rest of the world.
Reaching out to bigger market
Since GIDC continues to find ways to improve the quality of its products and serve more customers who share their passion for health and wellness, the company is also open to toll packing and manufacturing.
For De Leon, she could easily get the biggest slice of the pie since she is the pioneer in producing stevia sweetener, but due to her desire to make this healthy sweetener available to all, her company has been accepting toll packing and manufacturing.
"Everyone deserves to be healthy and it is just right to have access to healthy products, this is the reason we welcome other companies and business establishments all over the country should they want to manufacture foods and beverages sweetened by Sweet & Fit Stevia," De Leon added.
Since GIDC opened its toll packing and manufacturing of stevia sweetener, the awareness of the people about stevia has also grown and slowly, more consumers are shifting from table sugar to this Sweet & Fit Stevia.
"We are proud to have partnered with different hotels, coffee shops, multinational companies and medium-scale entrepreneurs in making stevia a healthy alternative for sugar. Our goal is to entice food and beverage manufacturing companies, hotels, coffee shops to use Sweet & Fit Stevia," she stressed.
GIDC is looking at a brighter future but De Leon is happy that she can tell her father that they have succeeded and the farmers, at least in their employ, are in good hands.
For more information log on to visit ww.sweetandfitstevia.com or call 3600 900.
Sweet &  Fit Stevia and other Glorious Blends products are available at Mercury Drug stores, Watsons, SM Supermarket and all leading supermarkets nationwide.
Hits: 160