Tulip Water Filter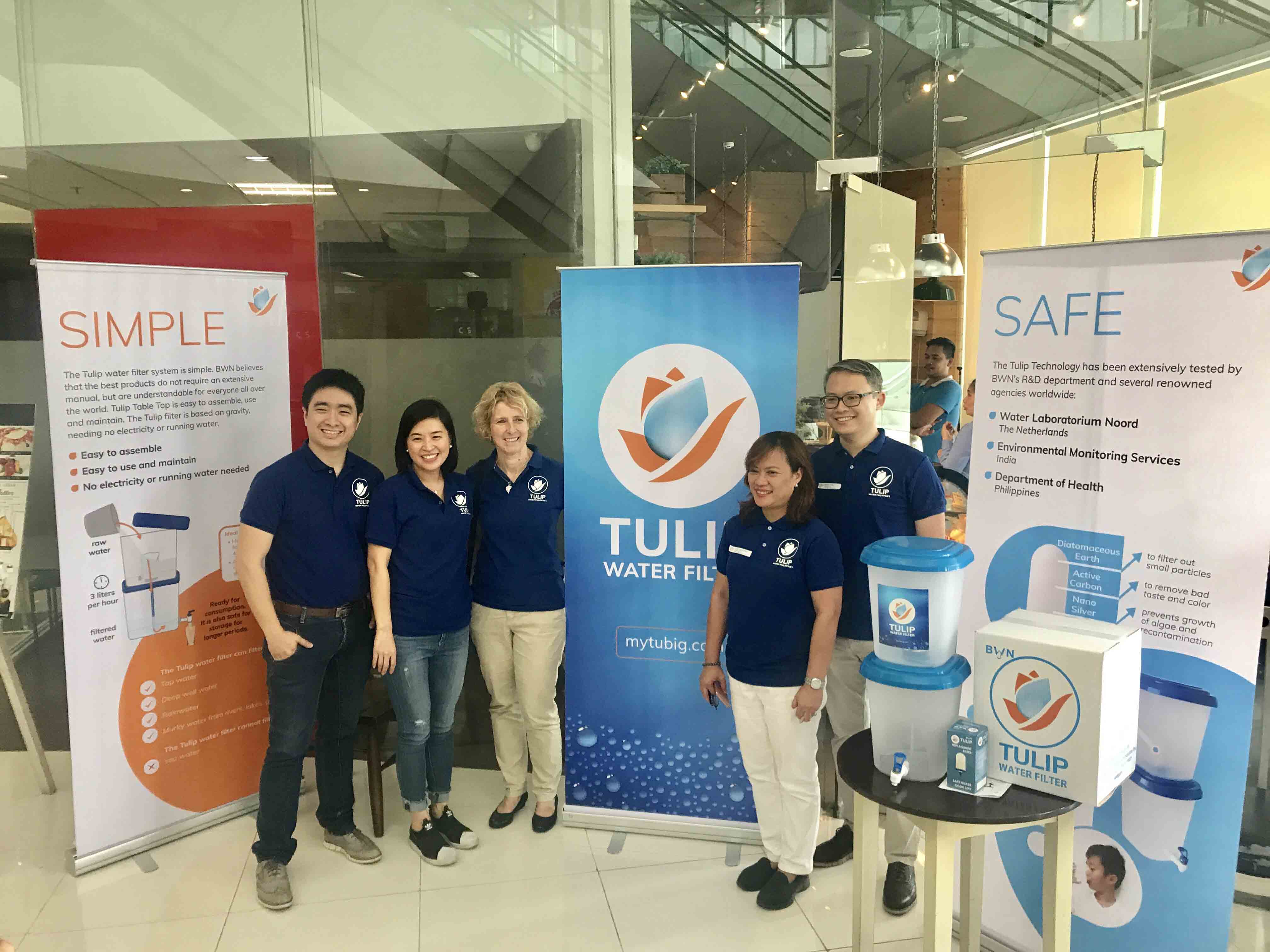 WATER IS LIFE
Everyone knows that the three basic needs are food, clothing, and shelter. But did you know that man cannot survive without water? Water is one of the most fundamental needs of man, even more important than the three needs above. In fact, if you would compare, you can survive 3 weeks without food but only 3 days without water especially in extreme conditions such as high heat or freezing cold.
History shows that civilizations that lived near rivers and lakes flourished and grew. At least 70% of the earth's surface is covered by water and is used by all living things in countless ways. Fish and other aquatic animals swim in it. These are caught by men and bigger animals for their nourishment. Ships and boats go on rivers and waterways for
transportation of goods like timber, oil, and natural gas. The maritime industry is a huge part of the world economy, and bodies of water make commerce vibrant and bustling. In agriculture, water is used for irrigation to produce plants and vegetables for food. In communities, water is used for bathing, cooking, and cleaning.
DRINKING WATER IS LIFE-GIVING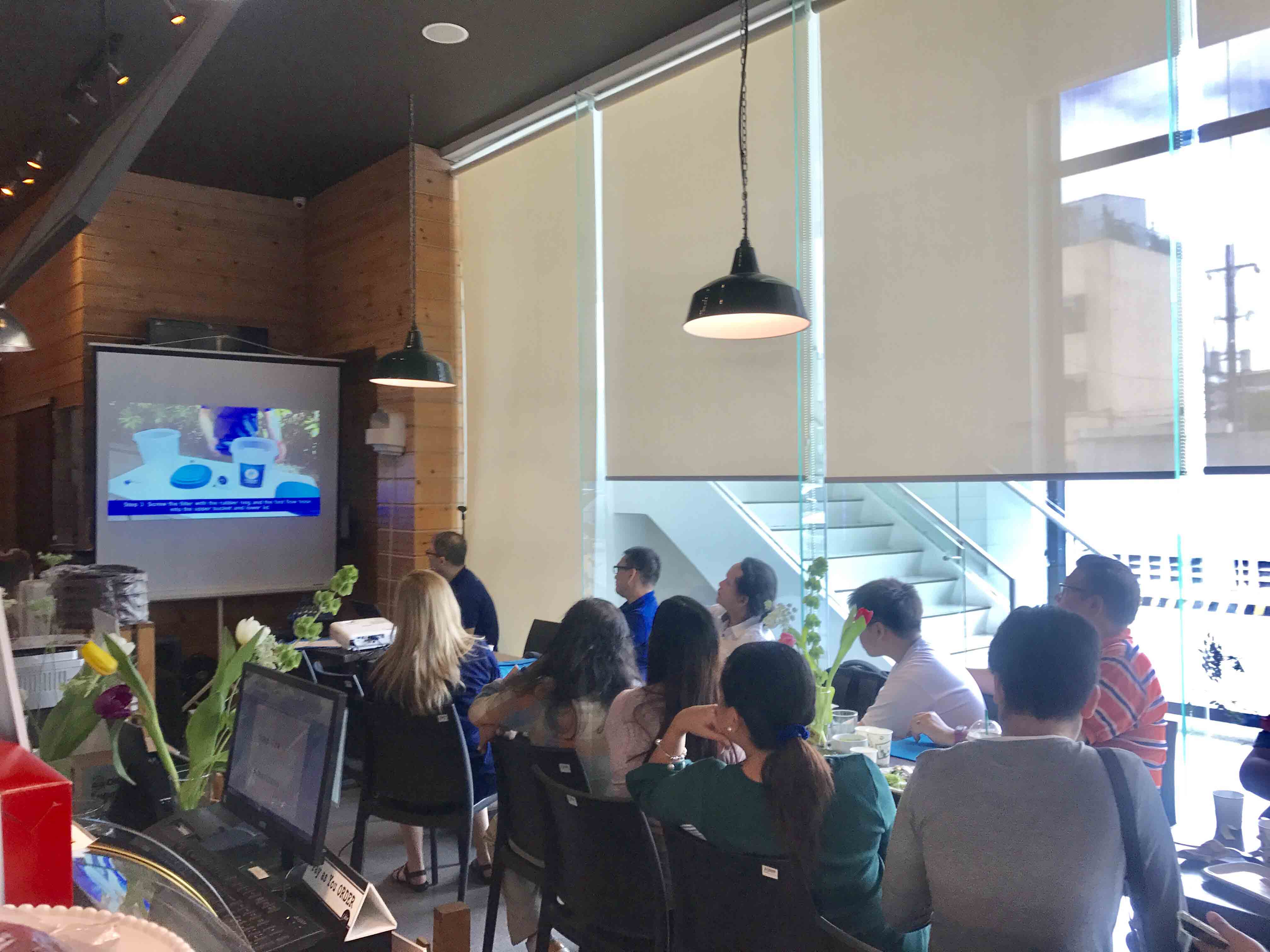 According to Robert A. Huggins, Ph.D., of the University of Connecticut, the amount of water one should drink each day depends on the person. He says, "Fluid needs are dynamic and need to be individualized from person to person. Factors such as environmental conditions, level of heat acclimatization, exercise or work intensity, age, and even diet need to be considered." Listening to one's thirst is the best way to gauge when to drink but since the human body is made of about 60% water, it is universally known to drink at least 8 glasses of water a day to stay hydrated and healthy. This makes water so vital to living that we can say there is no life without water.
The safety of drinking water (also called potable water) is a huge concern in the world today. According to the United Nations International Children's Emergency Fund (UNICEF), here are some water facts:
663 million people are still without access to clean drinking water, despite the
Millennium Development Goal target for clean water being met in 2010.
8 out of 10 people without access to clean water live in rural areas and many of
those deprived communities are in remote, hard to reach areas. Nearly half of them
live in sub-Saharan Africa.
159 million people use untreated water from lakes and rivers, the most unsafe
water source there is.
Since 1990, 2.6 billion people have gained access to improved drinking water and
today, 91% of the world's population drink clean water.
Governments, nations, communities, and public and private organizations aim to
bridge this gap and have all people get access to clean drinking water. One company is
doing its part towards this noble, common goal.
THE WATER SOLUTION
Safe drinking water should be simple, affordable, and available. This is the precept that the company Basic Water Needs (BWN) lives by. Based in the Netherlands, BWN is highly regarded in the design and innovation community for Household-level Water Treatment and Safe Storage or HWTS. BWN created the Tulip water filter system. It is an easy to use, low-cost solution to producing 7,000 liters of safe drinking water.
THE TULIP WATER FILTER SYSTEM IS SIMPLE
BWN believes that the best products do not require an extensive manual, but are understandable for everyone, all over the world. A lot of consideration was given to the products being easy to use to realize sustained usage. The Tulip products are based on gravity, which implies that no electricity or complicated processes are involved. Streamlined design is seen for instance in the Tulip Siphon which is a lightweight portable water purifier that is easy to use and store. It purifies 4–5 liters of water per hour. The filter can be used in emergency situations as well as for daily usage. Product simplicity is mirrored in the company organization. There is no large overhead, no big marketing department, just one small, professional, international team that simply gets the job done.
THE TULIP WATER FILTER SYSTEM IS AFFORDABLE 
BWN works through its own network in many parts of the world making sure that all income groups, including the Bottom and Base of the Pyramid (BoP), have access to safe drinking water products. It serves the poorest communities in East Asia and Africa. Tulip technology is designed in such a way that it combines state-of-the-art technology with high value materials, making it an ideal Self Supply solution. BWN has pledged to use local suppliers and assemblers to stimulate the local economy.
THE TULIP WATER FILTER SYSTEM IS WIDELY AVAILABLE
Because of its simple design, products and replacement parts are assured through the local supply chain. This network of suppliers and entrepreneurs makes a vibrant community engaged in the exchange of knowledge and current information regarding Household Water and Safe Storage.
INTERNATIONAL PARTNERSHIPS
It is not enough to design a product to solve the challenges we have with drinking water. It is important to tackle the whole chain of household water treatment and safe storage, and Basic Water Needs aims to oversee everything from product design to last-mile distribution.
To this end, in November 2016, a trade mission from the Netherlands led by Dutch Vice-Minister for Foreign Trade, Marten van den Berg, went to the Philippines. Fifteen companies in the trade mission included those in water and drainage infrastructure. Following a lecture entitled "The Dutch in Philippine Waters: Working Together on Sustainable Solutions to Live with Water Now and in the Future", a ceremonial signing of agreements took place, a tangible result of the trade mission. One of the two agreements signed was a representation agreement between Basic Water Needs and Borromeo &
Rullan-Borromeo Law. The Netherlands has always been one of if not the biggest investors in the Philippines. Both the Netherlands and the Philippines continue to foster this great business partnership because they believe in the cooperation and mutual assistance that grow out of it.
HOUSEHOLD NAME
Basic Water Needs' ultimate goal is to offer safe water in every house for everyone. This is part of a larger strategy for fighting poverty, one that BWN is committed to do for many years to come like it has already done for more than 2 million people in the last 10 years. Let us all raise awareness about water. World Water Day is held every year on March 22nd. World Water Week is held every year from August 28 until September 2. Parts are available via its local agents or distributors and at Wilcon Builder's Depot branches.
Wilcon Dept Branches:
Wilcon City Center
Address: 121 Visayas Ave., Brgy. Bahay Toro, Quezon City
Tel. No: 990-5873
Fax No: 453-8147
Email Address: wccmall@wilcon.com.ph
Wilcon Libis, QC
Address: 90 Eulogio Rodriguez Jr. Ave, Quezon City, 1110 Metro Manila, Philippines
Tel. No: 634-8387
Fax No: 638-7484
Email Address: libis@wilcon.com.ph
For more information on Tulip Water Filter, visit its official website at www.mytubig.com, Like us on Facebook https://www.facebook.com/mytubig/  and Follow on us Instagram
@tulipwater_philippines
For even more information, contact Gabrielle R. Borromeo of Write Concepts Company.
Tel. No.: (02) 711-5245. You may also email BWN at info@basicwaterneeds.com or call:
+31 85 488 4752
Hits: 130