SONY BRAVIA launches 2018 OLED and LED 4K HDR TV Series
The new SONY BRAVIA OLED A8F series and SONY BRAVIA LED Televisions deliver a more immersive, engaging, cinematic experience with striking highlights, deeper darks, and vibrant colors.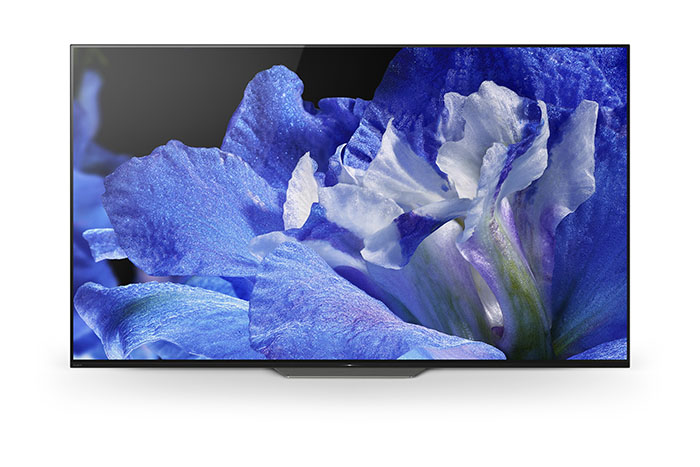 The mastery on TV innovation brings SONY BRAVIA to yet another breakthrough in designs, feature, and user experience this 2018.  Launching side by side today are the new SONY BRAVIA OLED TV A8F series and SONY BRAVIA LED Televisions, as the latest selections to enjoy 4K HDR picture quality, exceptionally designed for enhanced contrast, color, and clarity.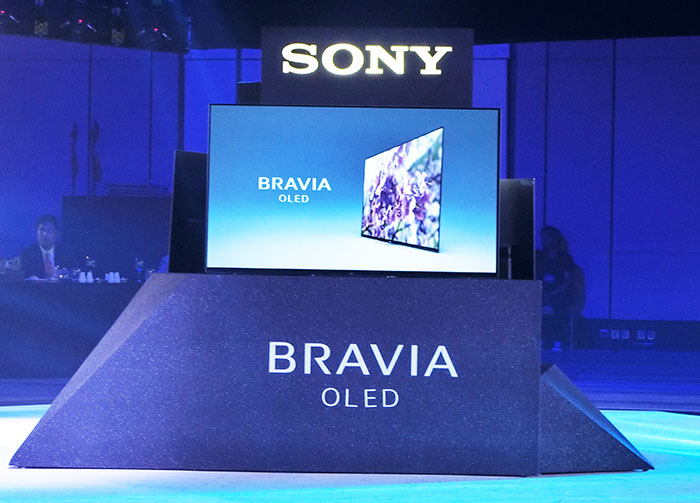 "Our consumers expect the best entertainment experience at home in the forms of larger screens, excellent picture, and immersive sound quality. There are more expectations inside their homes because that is where shared watching experiences take place. The new Sony BRAVIA line-up makes this happen to your consumers with the latest premium offering with the SONY BRAVIA OLED A8F Series and SONY BRAVIA LED Televisions showcasing an exceptional advancement in TV features." said Nobuyoshi Otake, Sony Philippines Managing Director.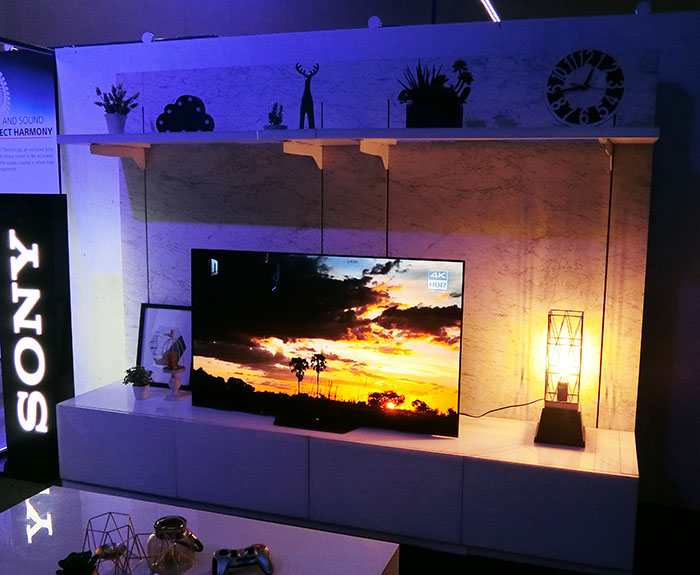 The new TV experience awakens with the A8F series
As an OLED TV, the SONY BRAVIA OLED A8F series produces an incredibly detailed picture with deep blacks, rich and realistic colors and an exceptionally wide viewing angle. SONY's more than half a century worth of picture processing expertise lends to precise control of the 8 million OLED pixels for a stunning realization of an unparalleled 4K HDR picture via its X1 Extreme processor, while Acoustic Surface™ technology allows the sound to come from the screen, creating an entertainment experience with a beautiful picture.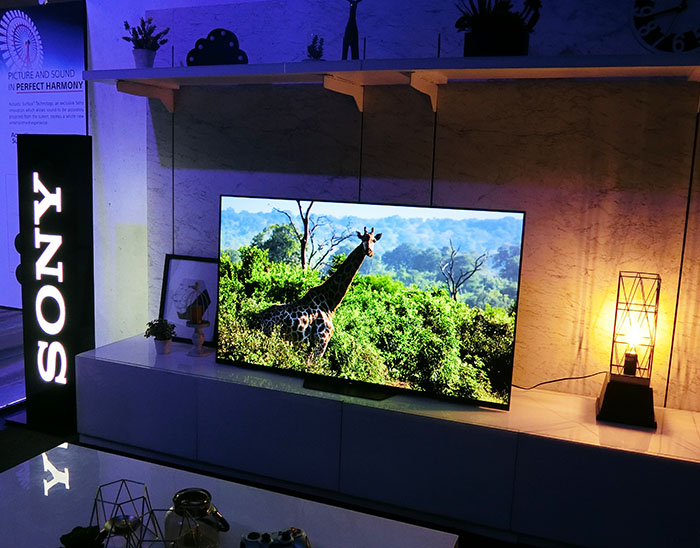 Alongside the astounding picture quality and innovative Acoustic Surface™ technology that is equipped on the BRAVIA OLED A8F Series, it has an enhanced user-experience giving off an unparalleled viewing experience. The new SONY BRAVIA OLED A8F opens up a whole new world of content and entertainment by the television's internet capabilities and streaming application services. You can command your TV to navigate TV shows and movies, download your favorite apps, play games, or just simply get answers to your questions, all with the power of your voice.
The SONY BRAVIA OLED A8F is designed to make televisions blend in comfortably in living spaces and "nestle" the device into day-to-day life. The vision comes together in "Soft Minimalism", a concept that fuses warm, welcoming shapes and textures with no-frills configurations to deepen the viewing experience.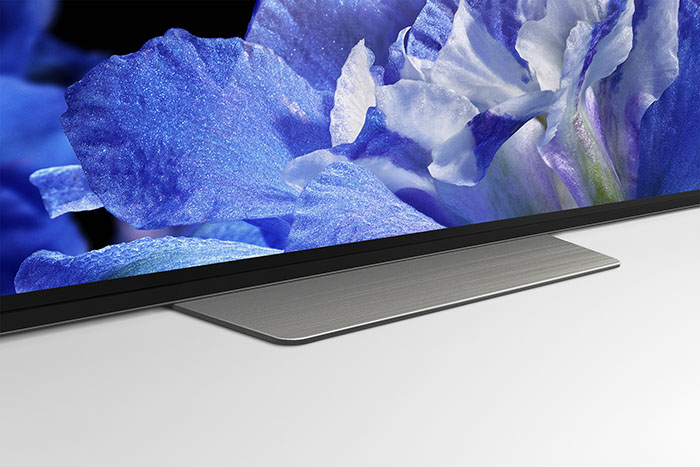 Larger, expanded watching experience with the SONY BRAVIA LED Televisions
The demand for wider variety of large LED screen in premium 4K HDR televisions continues and SONY continues to deliver the best selections for the market. Launching this year together with the SONY BRAVIA OLED A8F series are the X9000F series, X8500F series, X8300F series, X7500F series, and X7007F series.
These televisions are equipped with the latest technologies that SONY has to offer; with the X1 Extreme processor able to deliver maximum picture quality, X-Motion Clarity™ that resolves the issues of motion blur in larger screen TVs, keeping fast-moving images clear and smooth.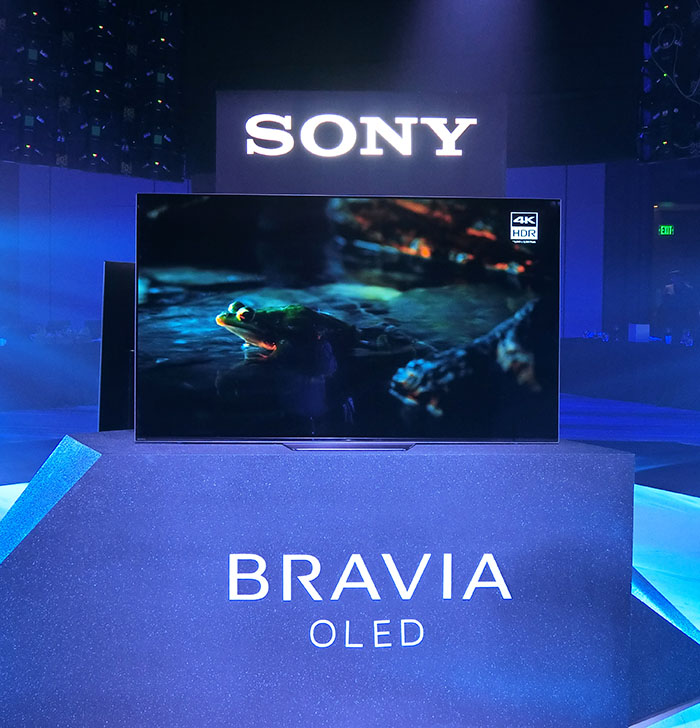 The large 4K HDR LED screen televisions are also Sony Android TVs™, enabling a wide array of content to choose from. Video streaming applications such as Netflix and other sources for added content is made easier for everyone to enjoy.
Each television is made to fit the homes of every individual, making sure that these works of art blend in harmoniously with your living space. The BRAVIA 4K HDR LED screen televisions balances both style and design into your homes.
Hits: 73