Taste Sumptuous Asian Fare Offered this March at City of Dreams Manila
Discerning gourmands are in for an epicurean journey this March with various gastronomic offerings at City of Dreams Manila, from premium Japanese fare infused with Peruvian flavors at Nobu Manila with its Omakase of the month and Vegetarian Platter, to Fragrant Rice Dishes of Southeast Asia at Red Ginger.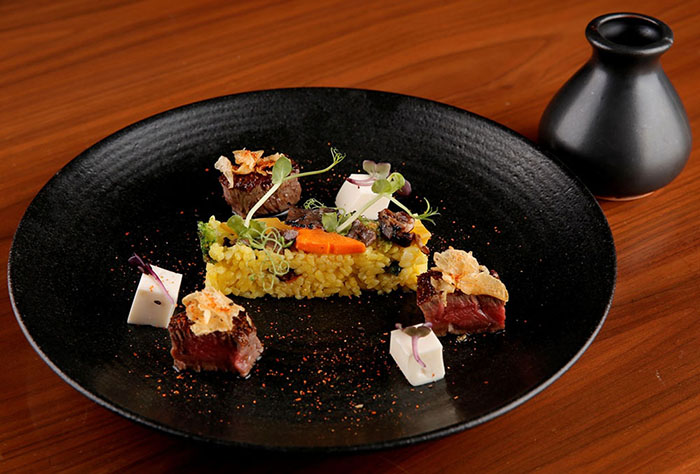 Nobu Manila's Omakase for March
Diners can explore Nobu's eight-course Omakase dinner menu for the month at Php 5, 600++ per person consisting of Zensai or the Chef's appetizer selection: Scallops with Cucumber Salsa, Red Onion Shiso, Ponzu Amazu, and Caviar; a selection of Nigiri Sushi and with Salmon Tamari Truffle; followed by Yellowtail Dry Miso with Butter Lettuce, Garlic, Ginger, Green Chili and Calamansi; and Roasted Seabass served with Sakura Salsa and Baby Corn Aji Amarillo.
Completing the Omakase are: the Pan-seared Beef Tenderloin with Vegetable Paella, Cheese Tofu and Truffle Sauce, and Chicken Vegetable Spiced Soup preceding an indulgent dessert of Tres Leches Cake, which is a medley of sponge cake, Tres Leches and roasted apples.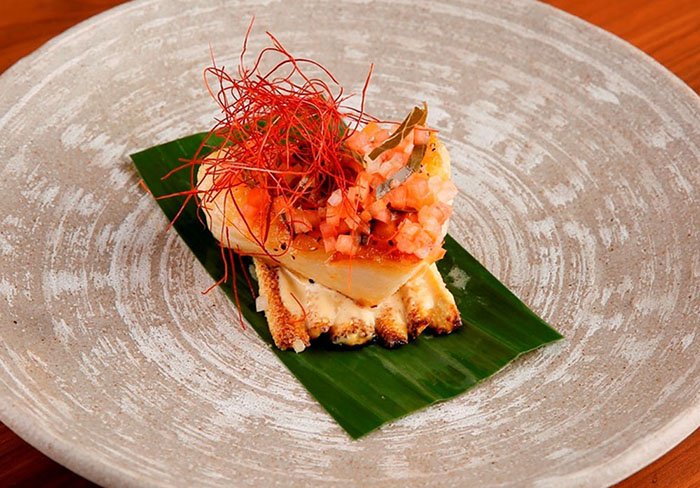 Pairing the Omakase with Nobu's cocktail of the month, the Sakura Square heightens the experience. A sophisticated sake and gin based cocktail, Sakura Square is inspired by Japan's famed Sakura season.
Another restaurant special this month is the Nobu Vegetarian Platter Combo, a fitting choice for the Lenten season at Php 1, 200++. The platter consists of Nasu Butter Lettuce, Agedashi Tofu, Papaya Salad with Dry Miso, Young Corn Aji Amarillo, and Roasted Baby Vegetables.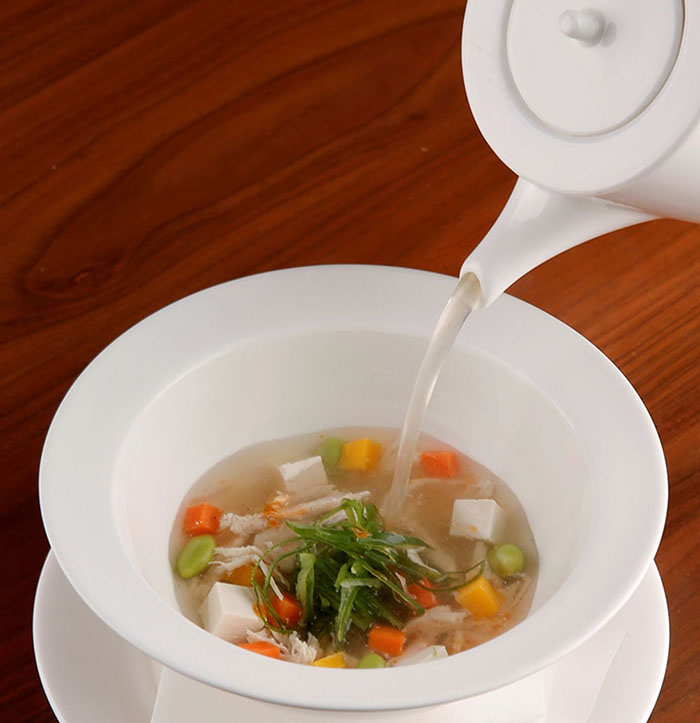 Red Ginger's Fragrant Rice Dishes of Southeast Asia
The flavors of the varied rice dishes of Southeast Asia take center stage at Red Ginger, a 24-hour contemporary restaurant known for its authentic Southeast Asian dishes. This March, it highlights the following:
Nasi Lemak Lobster (Fragrant Coconut rice served with Sambal Lobster, Crispy Anchovy, Hard-boiled Egg, Sliced Cucumber, and Peanuts) at Php 1, 380++, Mamak Style Lamb Biryani (Aromatic Spiced Basmati Rice with Lamb, Pineapple Chutney, and Papadam), Php 620++; Pagoda Rice steamed in Lotus Leaf (Steamed Jasmine ice in Lotus leaf with Lotus seeds, Dried Black Mushroom, carrots, and green peas served with Chili soy dipping), Php 340++; and Nasi Ayam Bali (Fragrant Jasmine rice scented with Lemongrass and Chili served with hand-pulled spiced Chicken, twice-cooked tofu, House Salad and Sambal Matah), Php 490++.
For dessert, Red Ginger offers the popular Coconut Sticky Rice with Mango (Php 250++).
For inquiries, call 800-8080 or e-mail guestservices@cod-manila.com or visit www.cityofdreamsmanila.com.
Hits: 34