Enjoy A New First with Cadbury Dairy Milk Bubbly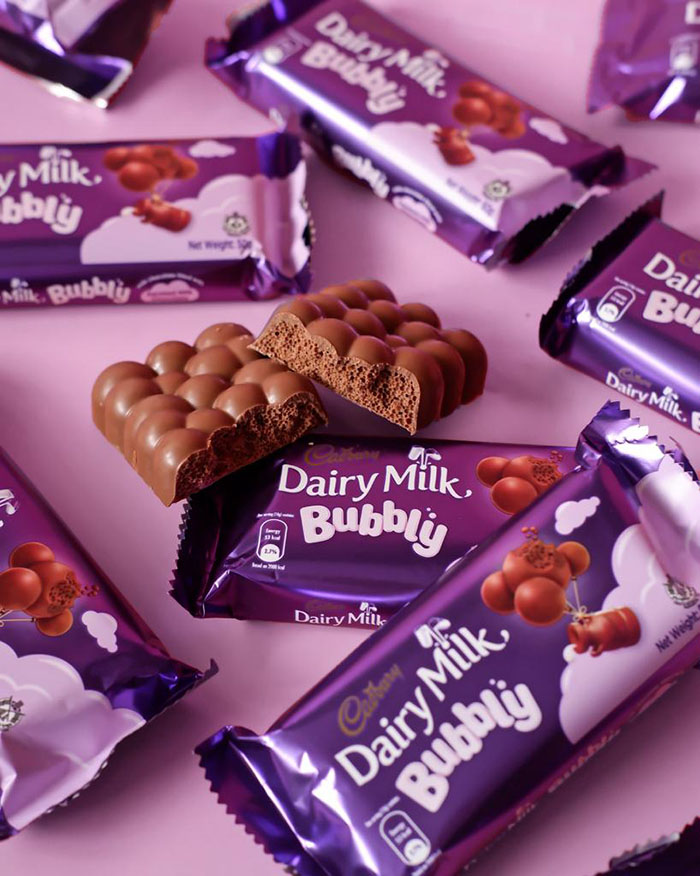 Everybody's well-loved Cadbury Dairy Milk now offers a new taste experience: Bursts of bubbles inside and outside with Cadbury Dairy Milk Bubbly. Soon to be the newest chocolate-y craze in town, it's an aerated milk chocolate bar, created for a wonderful taste experience with every mouthful.
Snacking is on the rise globally. The lines between meals and snacks are blurring. Cadbury Dairy Milk's maker, Mondelez Philippines, is well-positioned to create growth in the snacks segment with amazing brands and innovations that consumers have come to love. The Company's mission is to empower people to snack right, with the right snack, for the right moment and made the right way.
Cadbury Dairy Milk has been offering different ways to enjoy smooth and delicious chocolate, making it a favorite of Filipinos. The first of its kind in the Philippines, Cadbury Dairy Milk Bubbly is manufactured using Mondelēz International's innovative technology and chocolate-making expertise. It offers you a different taste experience from the norm; to help you bask in the moment, to savour and enjoy.
"With Filipinos' naturally bubbly nature, we believe that the Cadbury Dairy Milk Bubbly will be perfect for every Pinoy looking for an exciting taste and gastronomic experience," Arlene Amante, Chocolates Brand Manager of Mondelez Philippines, exclaimed. "We are also one of the first in all of Southeast Asia to welcome and taste this product – another first for us!"
Available at leading supermarkets and convenience stores nationwide starting March 1, Cadbury Dairy Bubbly retails at PHP70.45 for 50g and PHP152.50 for 150g. Discover the original Cadbury bubble sensation with this delicious bar of bubbly, smooth milk chocolate.