6 Common Women Health Problems No One Talks About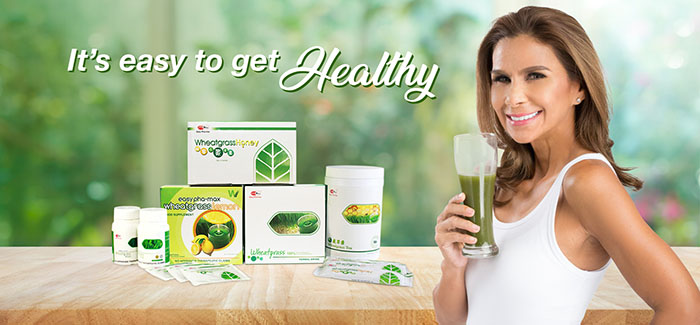 A woman's daily modern life is stressful as it is with workload, family life, her daily commute, and managing bills. Not to mention the health concerns that often add up to the long list of things to worry about. The truth is, there are many everyday health issues that we think we can simply accept and manage, yet it's definitely not the best way to live, being controlled by all these. Here are some of the most common health issues most women are just used to sucking up thus preventing us from becoming our best self:
Binge Eating and Weight Management

Maybe it's the hormones, maybe it's the lifestyle. We all know we should be eating healthier but sometimes we just can't help ourselves. We eat more sweets than we should or order fast food when there's no time to prepare a healthy home-cooked meal. It's no wonder we often feel bloated and just can't seem to shake off the excess weight we've been hoping to shed. And more often than not, we won't admit that we've been losing control over that crispy pata and ice cream. Whether it's typical food cravings or brought about by emotional eating, one thing's for sure: Your binge eating habits are something we usually don't admit on a fly.

Vaginal Infections

Different things can cause this, but one thing is for sure—most women are too embarrassed to talk to others about a possible infection down there.  Which is totally understandable. Who wants to bring up something that doesn't feel right down there over lunch? It's way too itchy or it sort of smells differently! Sometimes it's just an imbalance in bacterial growth in the vagina that results in an infection. Most women who had it or have it will agree that nothing derails your confidence and peace than an itchy, smelly, and sore vagina caused by fungi and bacteria.

Reproductive Health Issues

PCOS or a polycystic ovary syndrome has had more awareness these days and more and more women are battling it out.  PCOS is a hormonal disorder in which ovaries develop numerous small follicles and fail to ovulate. Women with PCOS have irregular, infrequent, or prolonged menstruation. And whether or not the root cause is poor lifestyle or weight issues, not being able to conceive at the prime of your life can cause you worry and insecurity.

Skin Problems

As the largest organ of the body, most women will surely agree that there's nothing more liberating than having an incredibly glowing skin that looks great even without make up. Of course, we don't go out of our way to post selfies or photos when we're having a bad skin day. Acne isn't necessarily just a skin problem; it also causes poor self-esteem. Whether it's hormones, stress, or other factors causing breakouts, most women with such issues will do whatever it takes to keep them at bay because we know that people secretly judge, treat, and look differently if you have skin issues.

Constipation

Here's another common problem that we tend to shy away from because it feels icky and it just doesn't sound sexy. Being unable to regularly visit the toilet can cause discomfort and it is also very unhealthy. Many who experience this lack water and fiber in their diet. It can also be caused by being physically inactive, certain medications, and stress. It is not only uncomfortable, it could also lead to bad breath, bloating, and inability to function normally.  

Body Odor

Lastly, body odor is a problem we need not talk about to know that it is present. It is caused by bacteria that break down sweat. Unlike the other issues above, this is possibly the biggest blunder of all because it's hard to cover up.  Moreover, it's very uncomfortable discussing it even with your greatest confidante.  A common condition in puberty, people who are obese, people who regularly eat spicy food, and people with certain medical conditions like diabetes. These individuals have a high probability of developing this embarrassing condition.
All these six problems can be addressed but you don't have to take different measures to do so, especially if you have more than one. Easy Pha-max Wheatgrass can help you be your best, especially if you're always on the go. Thanks to its fine wheatgrass quality, rather than planting, harvesting, and juicing wheatgrass for its health benefits, you can simply mix and drink it anytime, anywhere.
Wheatgrass CAN—which stands for cleanses, alkalizes, and nourishes–helps individuals meet the daily required servings of fiber, which is impossible to achieve on a daily basis through diet alone. It is touted as the king of alkaline. Wheatgrass is a very rich source of fiber that is equivalent to 10kg of vegetables in nutritional value.
Wheatgrass also boasts of 17 amino acids, 13 vitamins, 10 alkaline minerals, detoxifying fiber, chlorophyll, plus more than 100 types of enzymes. That is why it's all you need for such a diverse list of health concerns. Fiber helps fill you up for weight management and ensures healthy bowel movement, enzymes address inflammation and infection, chlorophyll is a potent deodorizer, and antioxidants are very beneficial for skin health.
It can also help with other common concerns like high blood glucose, high blood pressure, low hemoglobin count, wound healing, cancer or low immunity, and liver problems.
Order Easy Pha-max Wheatgrass through www.lazada.com.ph or www.shopee.ph and rid yourself of these common health concerns that should not be taking control of your life.
Easy Pha-max Wheatgrass comes in original, honey and lemon flavors, and is available at all Mercury Drugstores, S&R, Watsons and other leading supermarkets nationwide. For order and inquiries, contact Customer Service Hotline at (02) 8901111 or 09055757799, and follow social-media pages: Wheatgrass CAN on Facebook and @wheatgrasscan on Instagram and Twitter. To know more about the wonders of Easy Pha-max Wheatgrass, visit www.wheatgrasscan.com.
Hits: 107