New Menu at Man Ho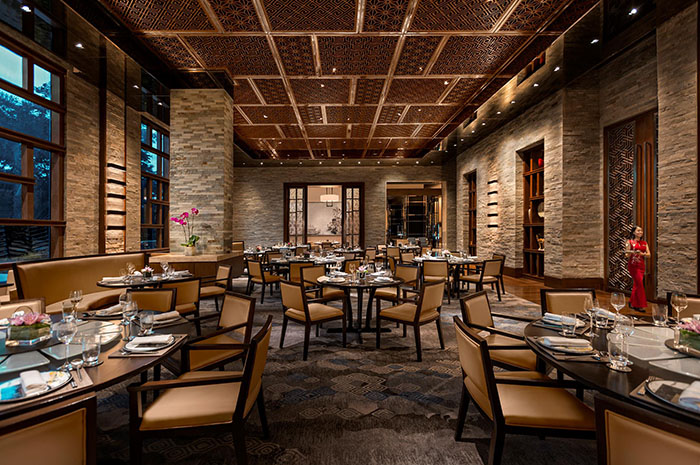 Man Ho is not an ordinary Chinese restaurant. That's a common compliment that its customers will attest to.
The 136-seater restaurant at the Marriott West Wing has for two years given a pleasant dining experience to its patrons who have sealed the deal in business meetings, lunch and dinner dates of couples, family get-togethers, and even for new and long-time friends.
Executive Chef Meik Brammer reveals that they are his inspiration when he and his new chef created the new dishes.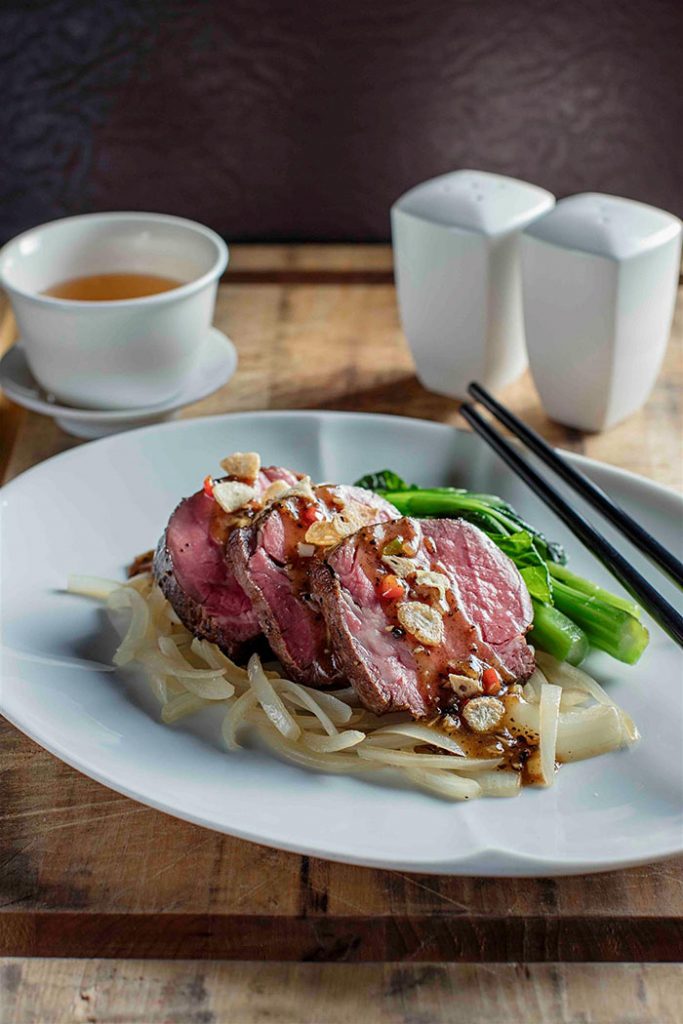 Local Ingredients from Sustainable Sources
Chopsticks will be busy with the Wok-Fried French Beans with Salted Egg Yolk (P380). The French Beans from Baguio are coated with the salted egg yolk, creating a crunchy texture with a pleasantly salty taste. For those who love something sweet yet savory, try the Slow Braised Australian Beef Shank in Palawan Honey (P480). It shows the chef's discerning taste, as he made sure only wild honey is used instead of commercial ones found in supermarkets.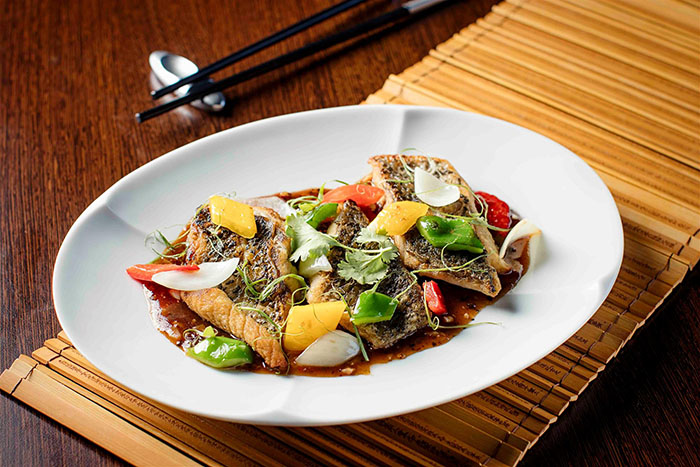 Traditional Chinese Cooking
The Wok Fried Pork Parcels with Szechuan Chilis (P360) is created by Chan Chi Fai, Man Ho's new Executive Chef who loves Szechuan food. With 31 years of experience in Hong Kong and Shanghai, the Chinese Cuisine Master Chef expertly created the right amount of chili in every piece. Dipping it in chili oil makes it even more appetizing!
Customers who love the rich flavors of double-boiled soups should have the Double-Boiled Abalone with Red Date and Coconut Broth (P680). Instead of the usual soup bowls, Man Ho serves it in a coconut shell. Open the lid and it will give a savory aroma of the abalone, red dates, cordycep, chicken, and kei chi which are swimming in the coconut broth. The long process that it took to achieve the flavor will be tasted in every sip, and reminiscent of how the Chinese cooked food for good health.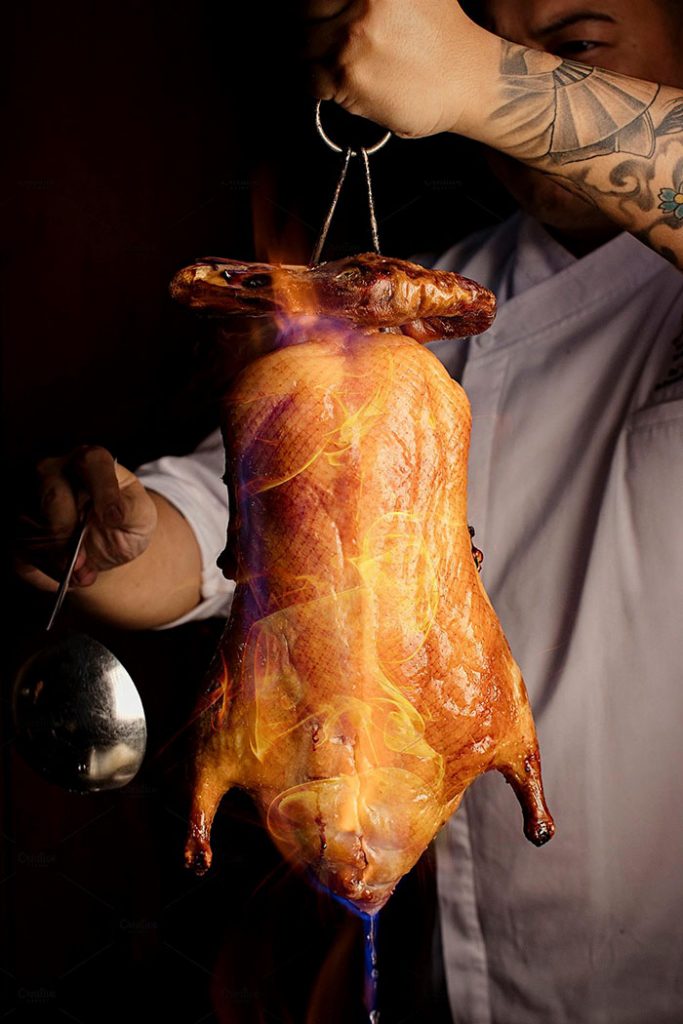 Roasting Worth Boasting
All these open up the palate for a most wonderful main course because new on its roasting specials is the Roasted and Flambéed Peking Duck served with Chinese Pancake. This dish has been the talk of the town because no other Chinese restaurant has poured the expensive 12-year-old whiskey on the Peking Duck. Using Dalmore further adds to the quality on the plate and still at fair price of only P3,288.
Another addition to the roasting menu is the Shredded Chicken with Jellyfish (P980 small; P1,600 large). While others just offer the jellyfish as a side dish, Chef Meik decided to give the jellyfish the justice that it deserves by adding chicken, crispy wanton, bell peppers, onion leeks, carrots, and sprinkle it with sesame seeds.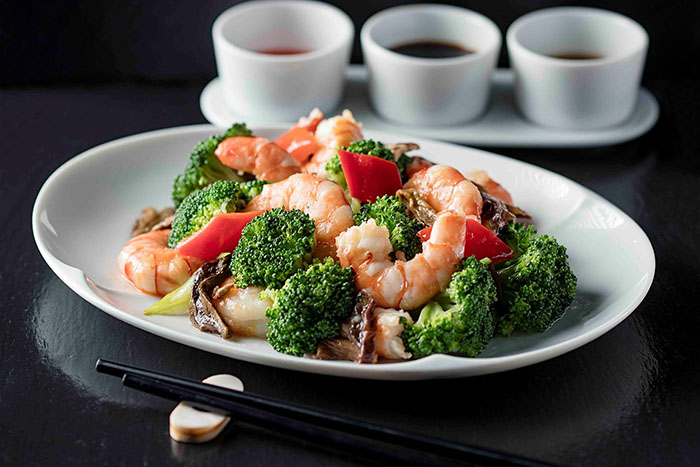 Seafood Specials and Meat Must-Haves
While others have beef in their stir-fried menu, Man Ho serves Stir-Fried Shrimps and Porcini Mushrooms and Broccoli (P1,280). Seafood lovers will also revel at the Pan-fried Australian Barramundi in Black Bean Sauce (P980) where the Australian farm-certified fish, bell peppers, shallots, and wansoy are all on the sauce and nicely plated.
Meat lovers who can't get enough of Cru Steakhouse but enjoy Man Ho just as much will be pleased to see the Pan Fried U.S. Beef Tenderloin in Black Pepper Sauce (P1,500) served with a side of steamed bokchoy.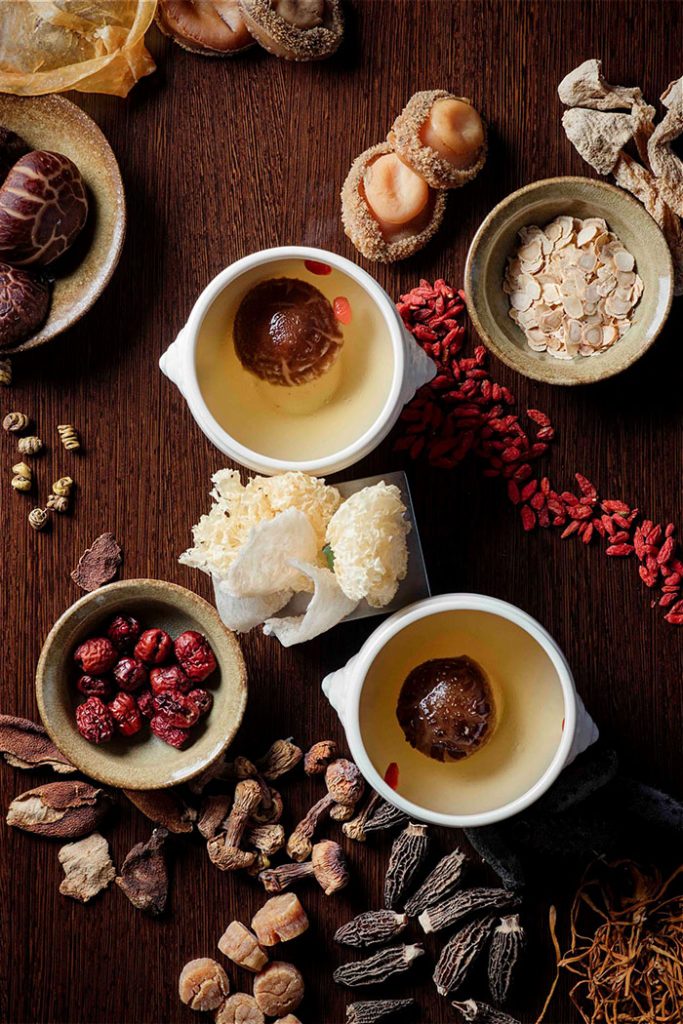 Delightful Dessert
Complete your dining experience with the Sticky Glutinous Rice with Coconut (P198 for 3 pieces). The small white ball is covered in desiccated coconut and envelopes the salted egg, custard powder, sugar, and milk. It's a delightful mochi-like dessert that customers will surely enjoy with every forkful.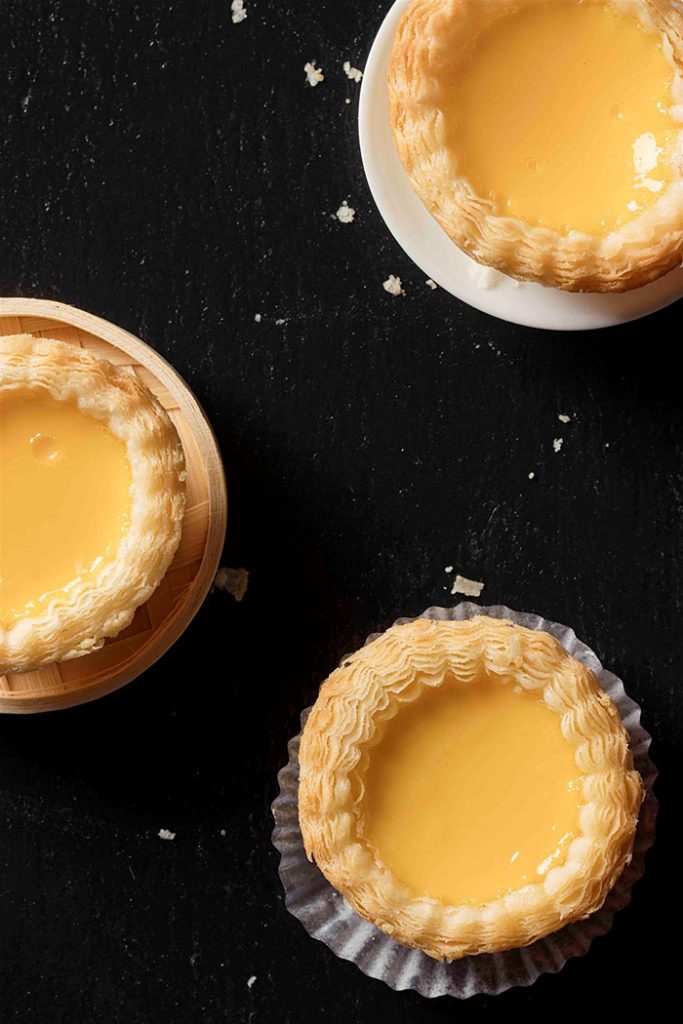 Man Ho will never run out of surprising dishes that will keep its diners coming back for more. The relaxing scene of the golf course nearby complements the five-star service that its wait staff is known for. Man Ho is conveniently situated in the new Marriott West Wing with connection to the Main Hotel and the Marriott Grand Ballroom.
Reservations are recommended. Call (632) 988-9999 or visit the hotel's website (www.manilamarriott.com). Follow @manilamarriott in Facebook, Twitter, and Instagram.
Hits: 77