New World Manila Bay Hotel kicks off the 'holiday season' with delicious fares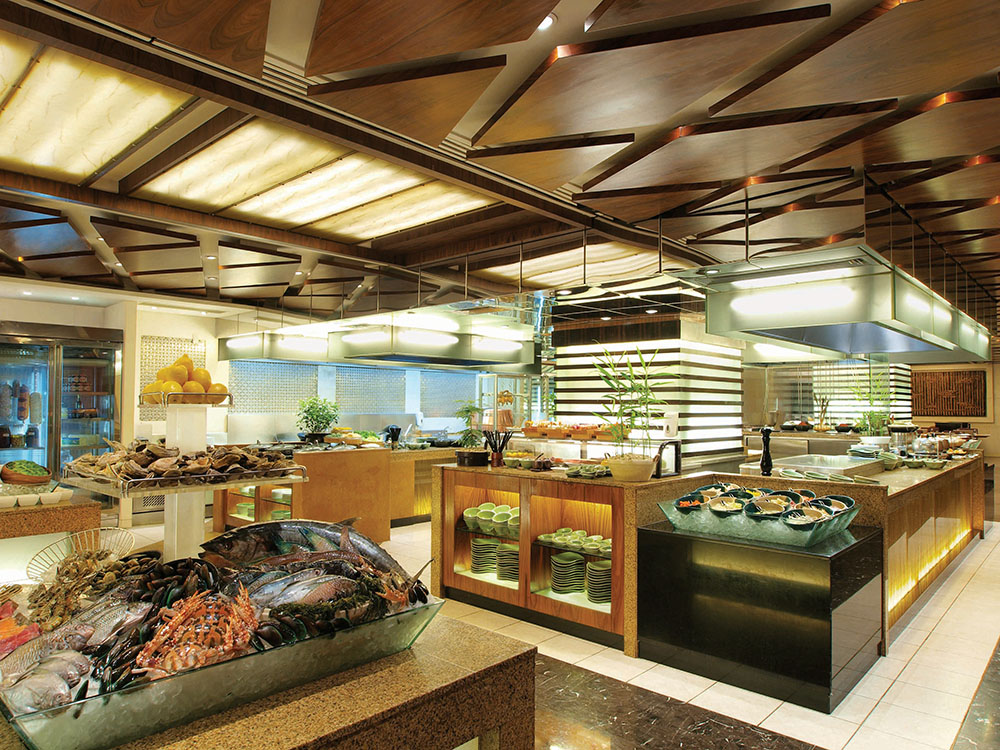 The Philippines has been known to have the longest Christmas celebration which starts as early as September. This is why New World Manila Bay Hotel is setting the holiday vibe with a line-up of delicious fares starting this October until December. Get into the holiday spirit and feast on exciting gastronomic favorites featuring unique dishes that are popular around the world.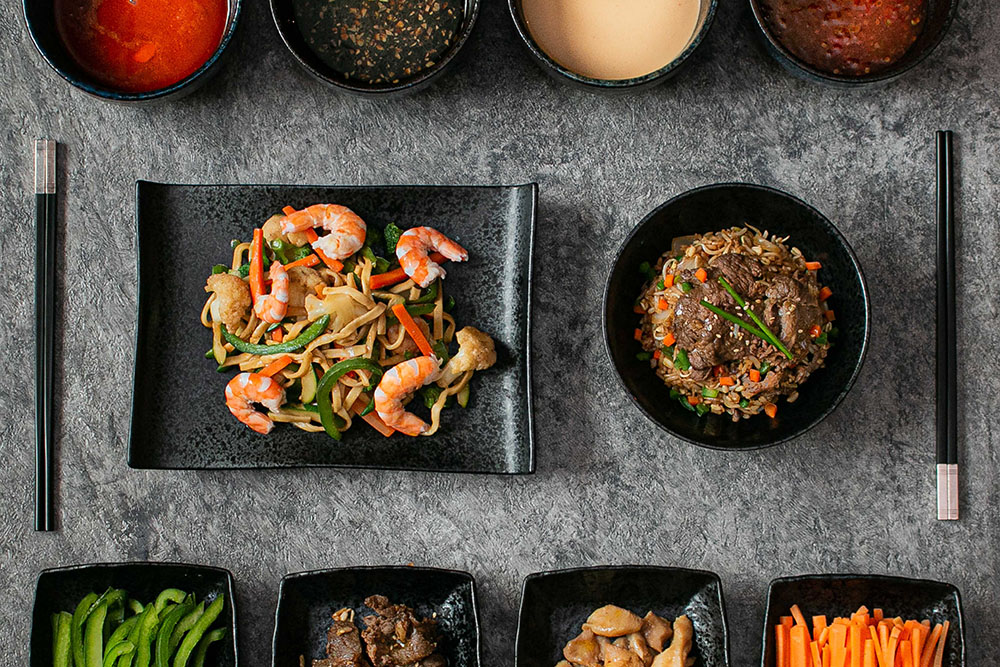 Fiery Mongolian Mix at Market Café
Market Café is recreating a unique culinary tradition featuring a popular Mongolian staple. Cooked a la minute on a solid iron griddle, excite your palate with a selection of fresh meat as well as seafood favorites mixed with veggies of your choice. Load some carbs to your meal with either egg noodle vermicelli or rice. Complement it with different kinds of sauces such as the famous Mongolian sauce and the delicious peanut sauce. Finally, give it a little kick with sweet chili or Schezuan sauce. Other sauces and condiments are also available to your liking.
Savor the enticing aroma from the grill or catch the fiery action at the Mongolian station at Market Cafe. Dinner buffet is priced at PHP2,600 net per person, Mondays to Thursdays.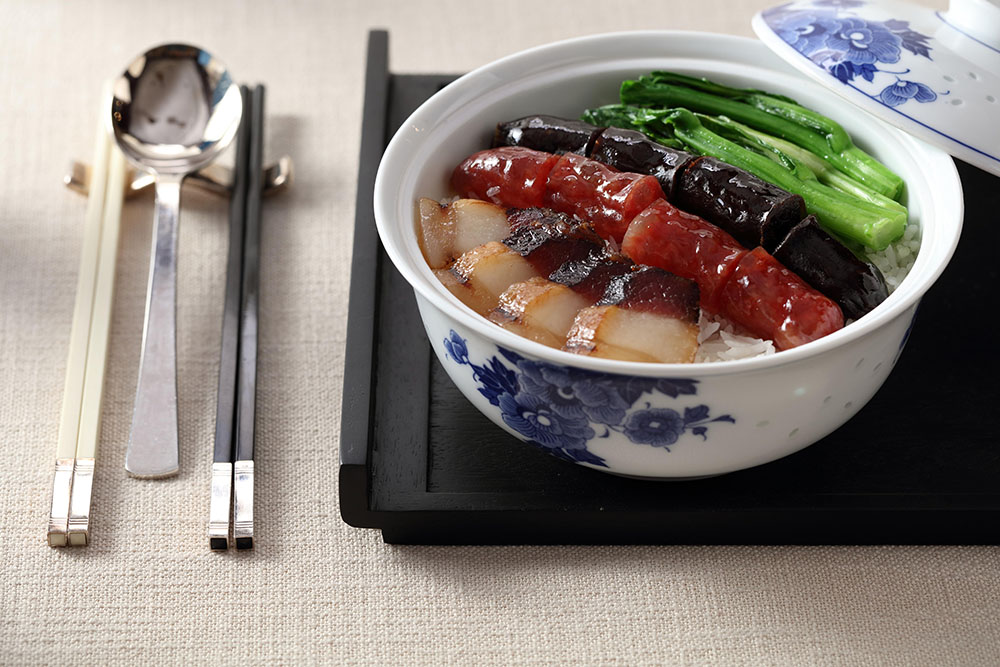 Hearty Clay Pot Rice at Li Li
A unique one-dish meal is making a comeback at Li Li. Enjoy a bowl of crispy scorched Thai Jasmine rice with deliciously marinated meat or seafood and freshly steamed vegetables, seasoned with authentic Asian herbs and spices.
Find comfort in every scoop of Clay Pot Rice at Li Li with prices starting at PHP588.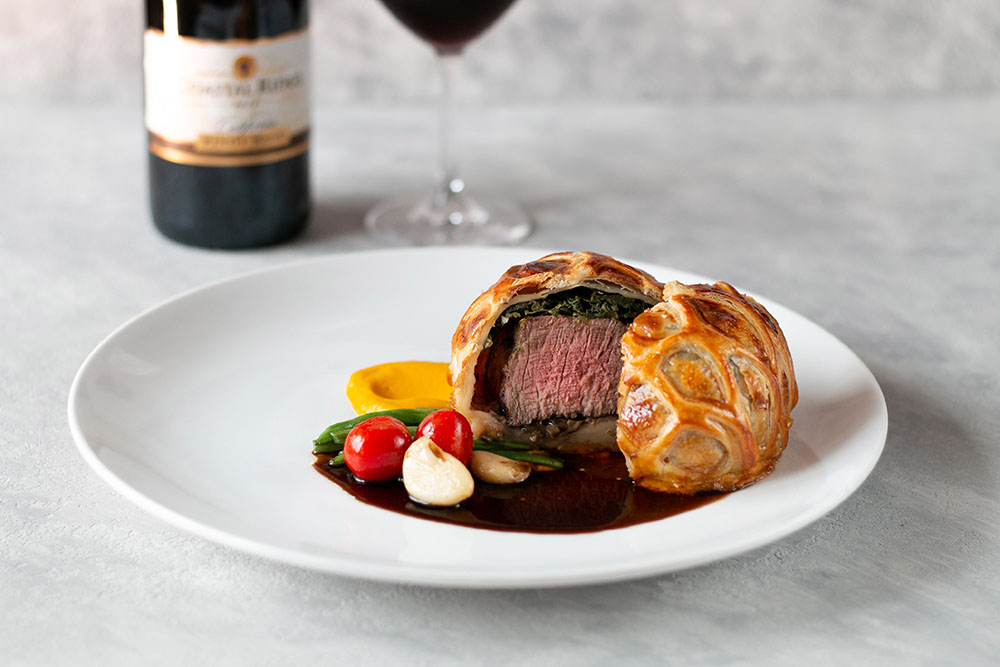 The Ultimate Beef Wellington at The Fireplace
The Fireplace is home to this special dish which is famously known among royalties. It features a luxurious hunk of beef tenderloin rolled in rich duxelles and wrapped in golden puff pastry. The Beef Wellington, named after the Duke of Wellington, is a classic dish meant for special celebrations. Whether you are celebrating your anniversary or birthday, taking your special someone to your first date or just craving for a steak, the Beef Wellington is sure to impress your discriminating taste.
Served with carrot puree, sautéed green beans, truffle jus, have a taste of luxury with either Wagyu Beef Wellington at PHP3,880 net or Angus Beef Wellington at PHP3,300, available at The Fireplace until November 2019.
Gourmet Pica-Pica Platters at The Lounge
Tag your friends along at The Lounge and enjoy gourmet nibbles at a cozy spot in the city. Take a bite of its featured yummy treats such as Buffalo style chicken wings, calamari, nachos, fish and fries complemented with homemade dressings and dips. Made for sharing, these gourmet pica-pica sets are perfect when paired with a refreshing cocktail on the side which will make your long over-due catch-up worthwhile.
The pica-pica at The Lounge comes in three exciting platters with prices starting at PHP1,000 perfect for a leisurely break or a nightcap.
These and other mouthwatering dishes are sure to satisfy your cravings for the remaining months of the year.
For inquiries and reservations, call +632 8252 6888 or email dining.manilabay@newworldhotels.com. Visit manilabay.newworldhotels.com for more details.
Hits: 85