Merry Coffee Celebrate the holiday season with Starbucks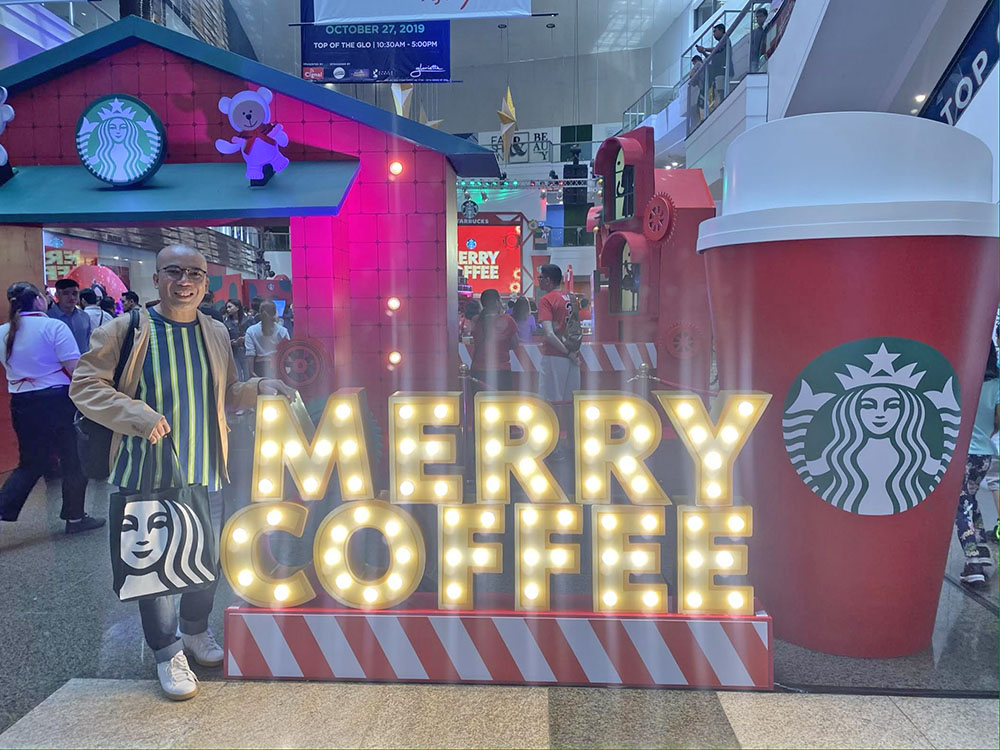 Christmas is a time wherein we commemorate our own unique traditions that make the season even more magical. Simple elements can spark a glimmer of joyful memories, like serving a time-honored family recipe, hanging sentimental childhood decorations, and singing familiar Christmas carols. This season, Starbucks is celebrating the spirit of the yuletide cheers with a modern twist.
Embracing the brand's role during the holidays, Starbucks leads this year's festivities with a theme that ignites the joy this season — Merry Coffee. The excitement of seeing those first red cups, the joy of walking into the stores with a festive world of red and green, the welcoming smile of the barista and the warmth of that first sip of Peppermint Mocha. Coffee. It's that hit of joy that ignites the season.
Starbucks recently hosted a grand Christmas launch at the Glorietta 2 Activity Center, transforming the venue into a full-scale Christmas Gift Factory filled with joy and delight. The event gathered media partners and customers, allowing them to celebrate the most-anticipated season while creating fun, warm, and emotional connection with their loved ones.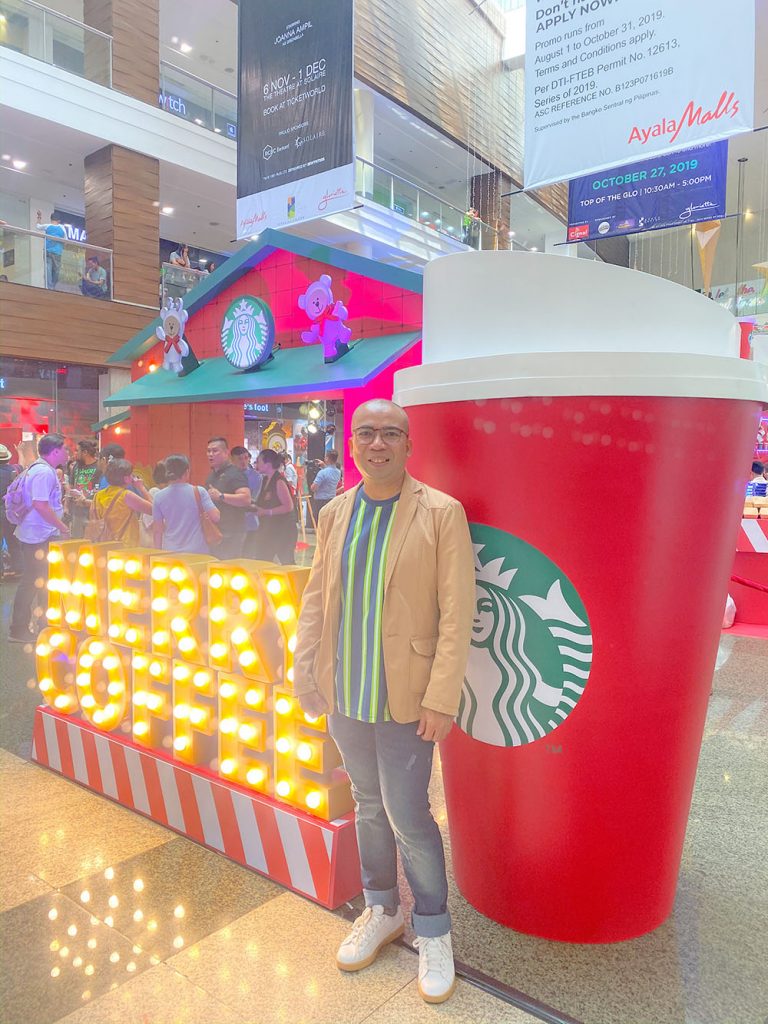 A giant "Merry Coffee" marquee stood by the lighted facade of the enchanting gift factory, signifying a grand invitation to the exciting holiday experience that awaits. Guests were greeted by a massive Starbucks Red Cups Christmas Tree, the hero symbol of the entire Starbucks holiday campaign. They also enjoyed the Holly Jolly Bites pod where they got to taste delectable Starbucks offerings perfect for the holiday season. Sporting their cheerful poses, guests stepped into the Oh What Yum! photo wall where they sealed their merriest holiday memories set against a cutting-edge snowball backdrop that houses an installation of the Peppermint Mocha drink.
Big cheers and laughter flowed at the venue as guests participated in various games that got them winning special gifts and prizes. One of which is 'Wish Upon A Sip'. Inspired by a fortune-telling ball, guests made a wish and pushed their luck to see if it will be granted using the interactive installation of a Starbucks drink. Fans of the brand also took on the 'Bearista Challenge'. Underneath the signature Christmas tree, guests were asked to spread appreciation by giving strangers a high five, delivering a Christmas wish for the most important person in their life, or simply calling a friend and telling them how grateful they are for their presence. The game yielded an uplifting and exciting experience for everyone, as they brought home magical holiday memories anchored on strengthened affinities.
And what is Christmas without gift giving? Attendees got a chance to experience the warm and emotional connection of the season as Starbucks Christmas elves wrapped the special gifts guests purchased for their family and friends.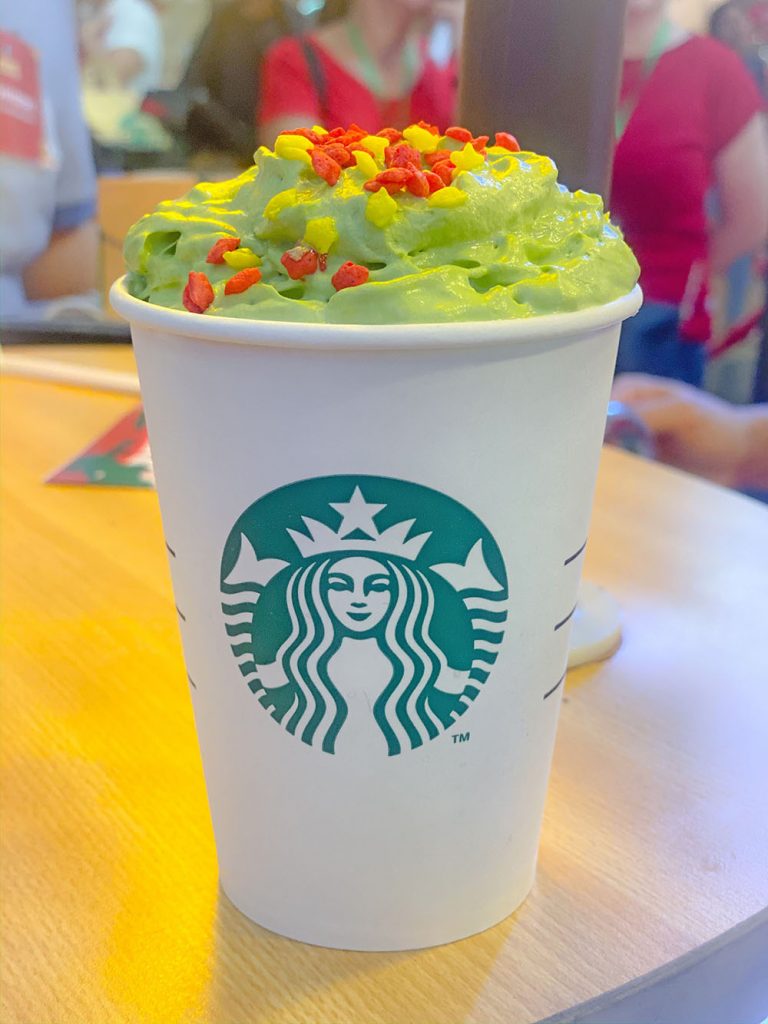 Cheerful Sips
Starbucks introduces new and enticing flavors that bring the tastes of the season directly to one's hands. The newest holiday treat – the Wishing Star Dark Mocha, is a dream come true for chocolate lovers, this rich, dark chocolate mocha with an added bit of holiday cheer ensures that every sip is merry and bright. The Wishing Star Dark Mocha offers an extraordinary coffee experience that's topped with a swirl of green tea whipped cream and wishing star-shaped crisps.
Enjoy comforting sips of the returning favorites Toffee Nut Crunch Latte and Peppermint Mocha. They can warm up their hearts with the buttery sweet notes of the Toffee Nut Crunch Latte, or delight in the minty and chocolatey combination of the Peppermint Mocha.
All Starbucks Christmas beverages will be available in hot, iced, and blended variants.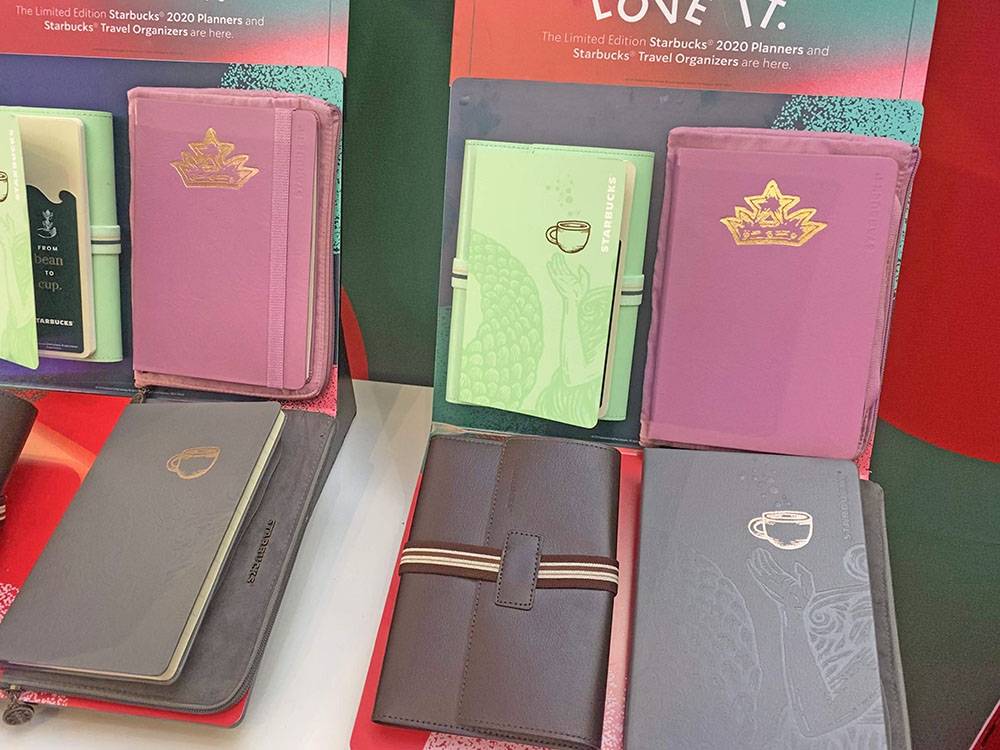 For those who wish to brew the best flavors of the season from the comfort of their homes, Starbucks brings back the Starbucks® Christmas Blend, Starbucks® Christmas Blend Espresso Roast, and Starbucks® Christmas Reserve™.
For over 30 years, Starbucks has celebrated the holidays with the Christmas Blend. It offers distinct flavors of rare, spicy Sumatra beans, carefully aged to bring out deep notes of cedar balanced by a sweet, rich smoothness. Meanwhile, the Christmas Blend Espresso Roast offers a deeper, darker version of the Christmas Blend. This variant combines Latin American and Indonesian beans with rare aged Sumatra for a complex flavor profile with intense sweetness and herbal spiciness. The Starbucks Christmas Reserve, on the other hand, brims of an abundance of wonderful flavors so every sip taste like Christmas.
Holly Jolly Bites
Greet the season with a joyful heart by indulging in classic favorites that perfectly go with any Starbucks holiday beverage, like the Chocolate Crepe Cake with seventeen (17) layers of crêpe filled with Belgian chocolate cream, the Chocolate Chip Overload Cookie top full with Belgian chocolate chunks and chips, the Belgian Chocolate Cake with its smooth and creamy mousse, and the White Chocolate Cream Cake with creamy speculoos filling topped with white chocolate cream icing.
Those looking for a savory, meatier pairing may opt for the Chicken Fajita Roll, a tortilla filled with mouth-watering Mexican-flavored chicken breast fillet, the Beef Pot Pie filled with a warm and hearty beef stew, and the Roasted Chicken and Turkey on Puglia Bread with slow cooked chicken and turkey meat stuffed with honey cured bacon and apple pecan.
Starbucks also welcomes new offerings in its line-up of holiday treats. The Blue Velvet Lamington, one of the newest additions, is a blue-colored, moist and dense sponge cake coated with white chocolate buttercream and desiccated coconut. For Starbucks fans looking for sweet and luscious treats, one may opt for the Raisin Pistachio Chocolate Bar and indulge in smooth milk chocolate bursting with fruits and nuts, or the Cookies and Cream Chocolate Bar with creamy white chocolate tight with delicious confectionery.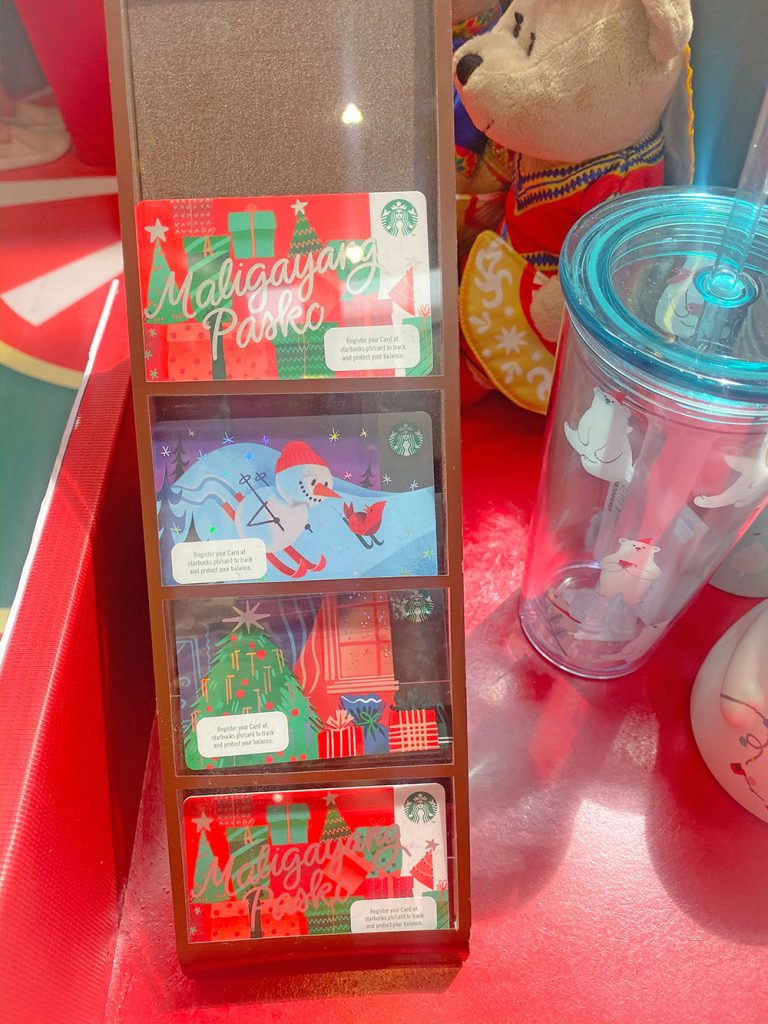 Holi-Yay (Starbucks Cards)
Thoughtfulness is made easy with the Starbucks Holiday Gift Card Collection. Starting November 2, Starbucks stores in the Philippines will celebrate the joys of the season by offering three holiday cards perfect for gifting.
Share the love this holiday season with the Maligayang Pasko Card — Starbucks' very first card made with paper. As part of the brand's initiative to reduce plastic usage, Starbucks is committed to innovating on eco-friendly materials for the Starbucks Cards. Joyful seekers may also get the Snowman Card and the Holiday Tree Card, which illustrate lovely Christmas moments alive in this festive season. All Starbucks Holiday Gift Cards are available at P300 activation.
This Christmas, ignite your holiday spirits with a warm salutation. Let Starbucks give you a one-of-a-kind Christmas experience as they bring you a merry blend of flavors, styles, and connection that evoke a moment of pure, unadulterated holiday joy.