RedDoorz unwraps more Christmas treats with #MomentsToCelebrate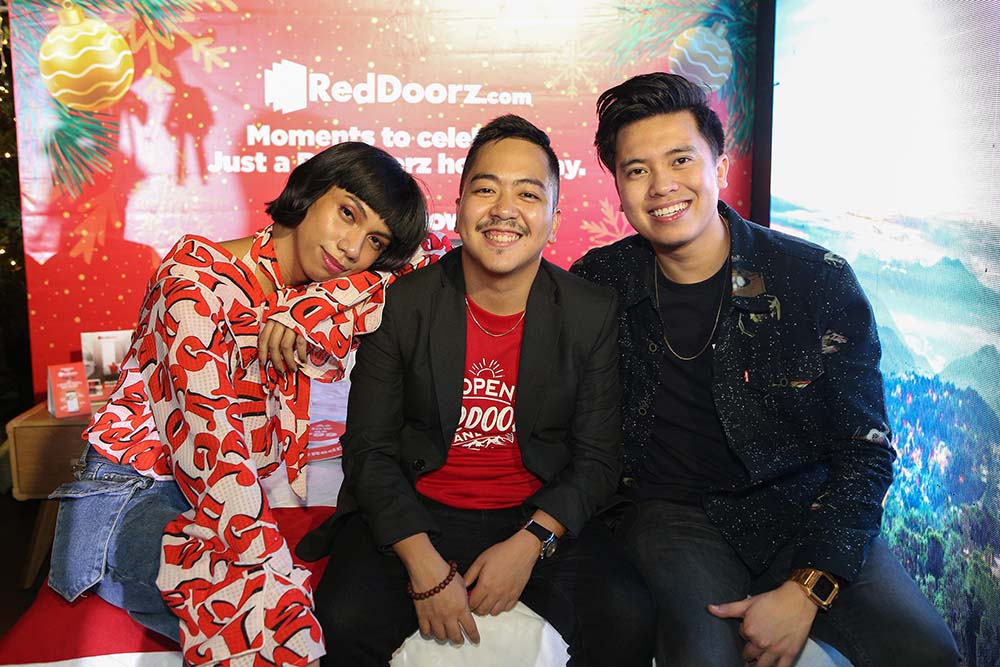 RedDoorz, Southeast Asia's leading and fastest growing tech-driven hotel management and booking platform, is bringing Christmas early to Filipinos nationwide with the campaign "#MomentsToCelebrate, #JustARedDoorzAway" – Christmas presents and surprises that will unlock the joys and shareable moments of travel for families, couples, and individuals of all ages.
The RedDoorz #MomentsToCelebrate campaign captures how Filipinos across the country celebrate Christmas in special and unique ways – from huge family feasts with jamon and queso de bola, to spending time escaping the everyday by visiting popular tourist destinations such as Baguio City and Tagaytay City. Through the campaign, RedDoorz aims to enable them to celebrate these moments with its wide-range of hotel destinations and high-quality, affordable rooms.
As part of the seasonal campaign, RedDoorz also announced the launch of the #MomentsToCelebrate online contest, whereby participants get to share their favorite travel experiences in the Philippines and why they want to celebrate the holiday season with someone special. The entry with the wittiest and most interesting story with the most number of likes gets to enjoy a three days – two nights Southeast Asia getaway courtesy of RedDoorz.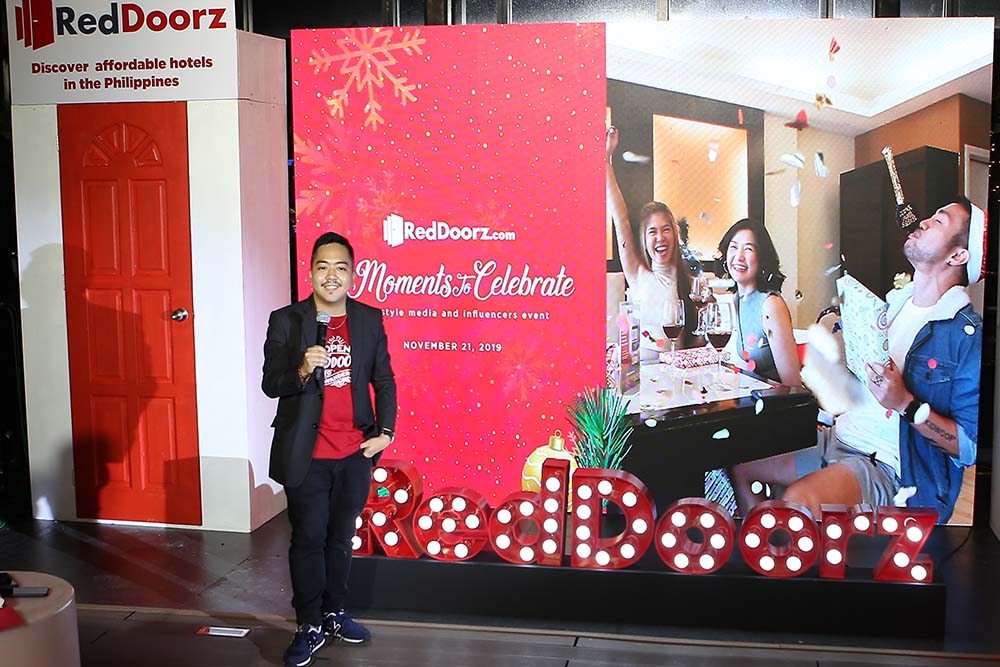 Raenald De Jesus, RedDoorz Country Marketing Manager said, "The holidays are very important for every Filipino as this is a time for "Moments" – moments to celebrate, moments to remember, and moments to cherish. We want to take the hassle out of their hotel search, booking and stay experience, so that Filipinos everywhere can spend that time on creating more moments that matter with the people that matter this holiday season."
In creating #MomentsToCelebrate, RedDoorz also launched new promo codes entitling customers to 20 per cent discount on room rates at RedDoorz hotels nationwide. All they need to do is enter the promo code "RDMOMENTS" when booking their hotel stay via the RedDoorz mobile app or the RedDoorz website.
De Jesus added, "Our RedDoorz mobile app – constantly ranked as one of the top five travel apps – makes it easy to search for, book and stay at one of our 200 hotels across the Philippines. So wherever they are, wherever they're going – whether it's Manila, Tagaytay, Boracay, Cebu, Bohol, or Palawan – we want them to remember that moments worth celebrating this Christmas could be just a RedDoorz away."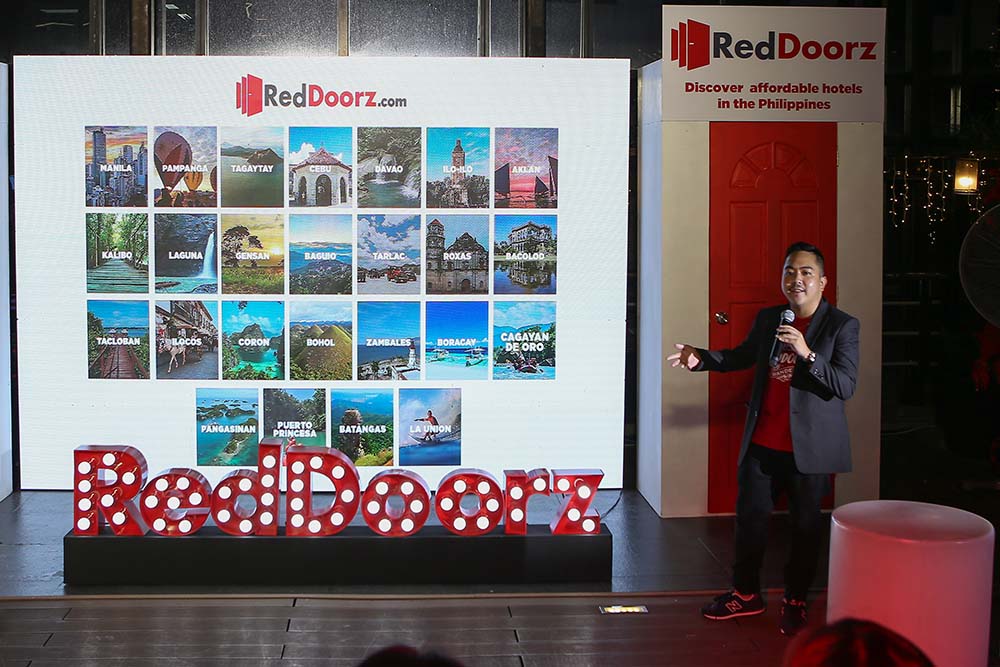 In addition to launching the #MomentsToCelebrate, #JustARedDoorzAway campaign, RedDoorz will also be offering RedClub members additional perks and extra discounts from select partners. RedClub members can select from a plethora of additional offers such as getting to experience the thrill of visiting Asylum Manila and Mystery Manila, or have a delicious Italian-inspired dinner at House of Lasagna at more affordable rates.
To find out about RedDoorz's Holiday offerings, visit reddoorz.com or download the official RedDoorz app on App Store or Google Play Store or at http://bit.ly/PHMTCPR.
---
SOCIAL MEDIA CONTEST MECHANICS
‼REDDOORZ #MOMENTSTOCELEBRATE HOLIDAY GIVEAWAY‼
Here's an exciting contest from Southeast Asia's leading affordable hotel chain! RedDoorz #MomentsToCelebrate is giving you the chance to win a special 3D2N getaway around Southeast Asia1! To be in with the chance to win, just follow these simple steps:
1. Post a photo of your favorite travel experience in the Philippines with a person you want to celebrate the Holidays with.
2. Tell us why you want to have #MomentsToCelebrate with that person.
3. Use hashtags #MomentsToCelebrate and #JustARedDoorzAway plus don't forget to tag, follow, and mention @reddoorzph in your entry's caption on Facebook and Instagram.
Wittiest and most interesting entry with the most likes wins! Stay tuned because your most cherished moments this year might just happen before the year ends!
Hits: 81