TikTok Creator Convos: Happy HoliDIYs!
TikTok creators come together to share tips and easy recipes that are perfect for intimate or even virtual Christmas celebrations.
Manila, Philippines – December 14, 2020 – Just in time for the holidays, TikTok concluded another Creator Convos webinar, this time featuring awesome food creators on TikTok, Bok Cabigting and Ian Russel.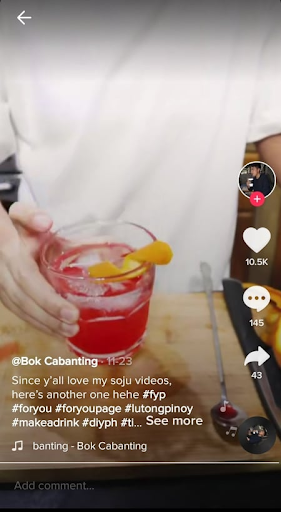 Bok and Russell shared some helpful tips and tricks, along with awesome recipes for food and drinks that you can make for your Christmas celebrations. With all the cooking tutorials and food hacks found on TikTok, the platform truly is a great place to look for Noche Buena inspiration and holiday feast ideas. These recipes shared during the webinar are just a few examples of what you can find on the app.
Bok, who enjoys mixology, and posts his cocktail experiments on TikTok, explained how to make drinks that are perfect for Christmas get-together. Here are his quick and easy recipes for Soju Koolaid, Apple Lemonade, and the holiday classic, Eggnog.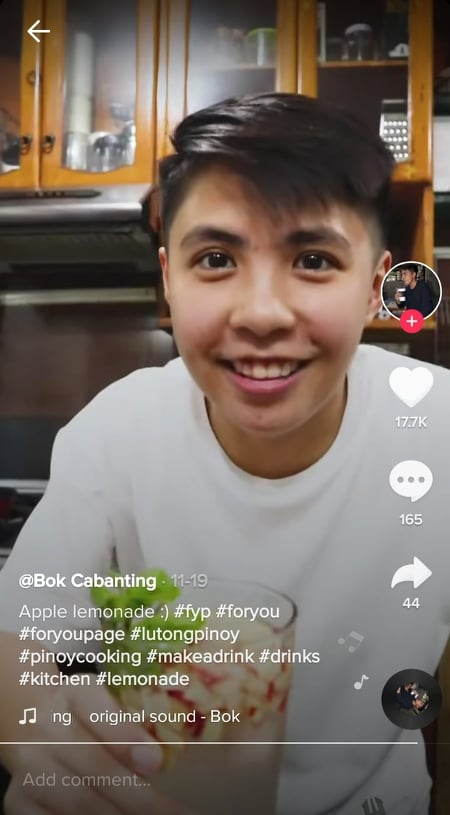 Russel, who is known for her easy to follow recipes on TikTok, shared tips for making holiday meal prep easier, including what to buy and what to DIY. She also shared her simple recipes for Leche Flan, and Korean Cream Cheese Garlic Bread.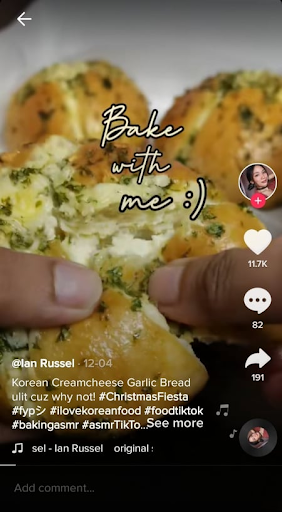 After the panel conversation, media guests were given the chance to ask questions. For this Q&A segment, Bok and Russel were joined by a third foodie creator, Connh Cruz, a modern mom who shares easy family recipes online.
When asked what makes TikTok a great platform for food creators, all three agreed that, because sharing and viewing content is quick and easy on TikTok, people can learn a lot here, in just a short amount of time. The more they share, the more people are able to learn and try new recipes, just by watching their posts on TikTok. It's a great way to teach the younger generation how to cook, too!
Christmas celebrations may be different this year, but with the help of awesome dishes to share with family and friends, your holidays can still be meaningful and filled with love. Take a look at all the holiday food and drink ideas on TikTok to start planning your Noche Buena and virtual get-togethers today.
Download TikTok on your iOS and Android devices to get started.
https://drive.google.com/file/d/1jF0Fed9gzDdRQzLKcJntnm5rp9jWIT3z/view?usp=sharin_
About TikTok
TikTok is the leading destination for short-form mobile video. Our mission is to inspire creativity and bring joy. TikTok has global offices including Los Angeles, Mountain View, New York, London, Paris, Berlin, Dubai, Mumbai, Singapore, Jakarta, Seoul, and Tokyo. www.tiktok.com.
Hits: 198