MARIAN RIVERA-DANTES LOVE WALTERMART EVERYDAY
The year 2020 brought uncertainties to many, with the fear of the pandemic concerning each household, hands-on moms are always after the welfare of their kids and the entire family. The same rings true to WalterMom, Marian Rivera-Dantes.  "Gusto ko syempre yung the best for my family", says Marian.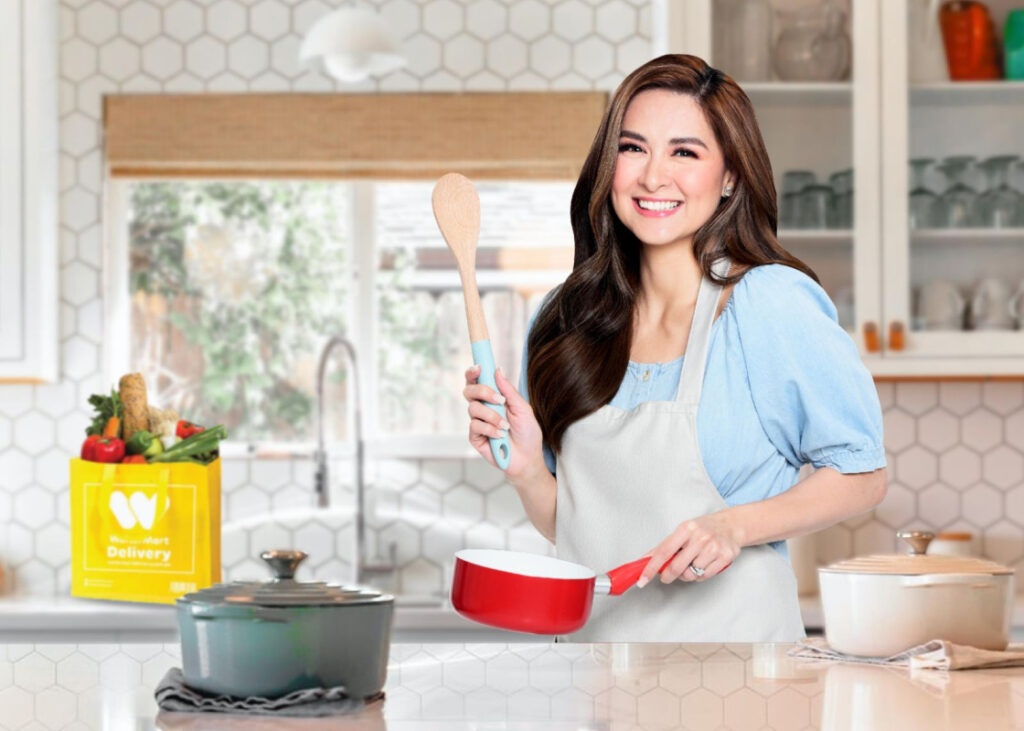 In her second year as a WalterMart endorser, the health-conscious mom stresses the importance of really finding the right partner in raising her kids, Zia and Ziggy. One that's easy to access provided the limited movements we can do due to the quarantine period, also one that provides fresh items to ensure everyone in the family is at the pink of health, most of all, one where you can shop more without breaking the bank.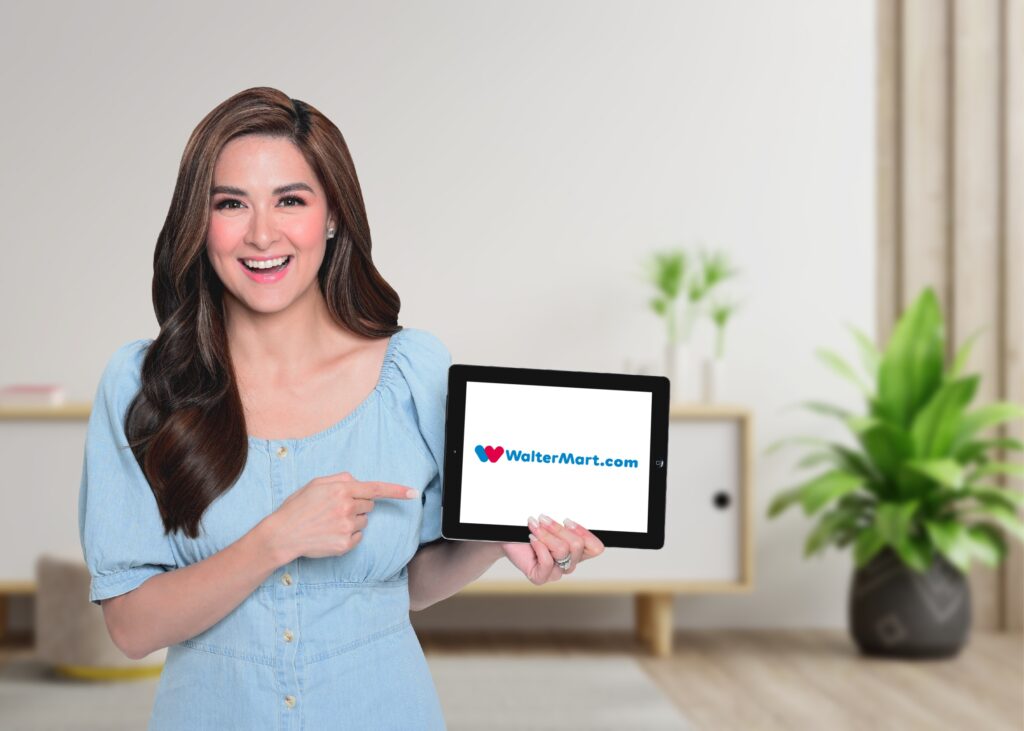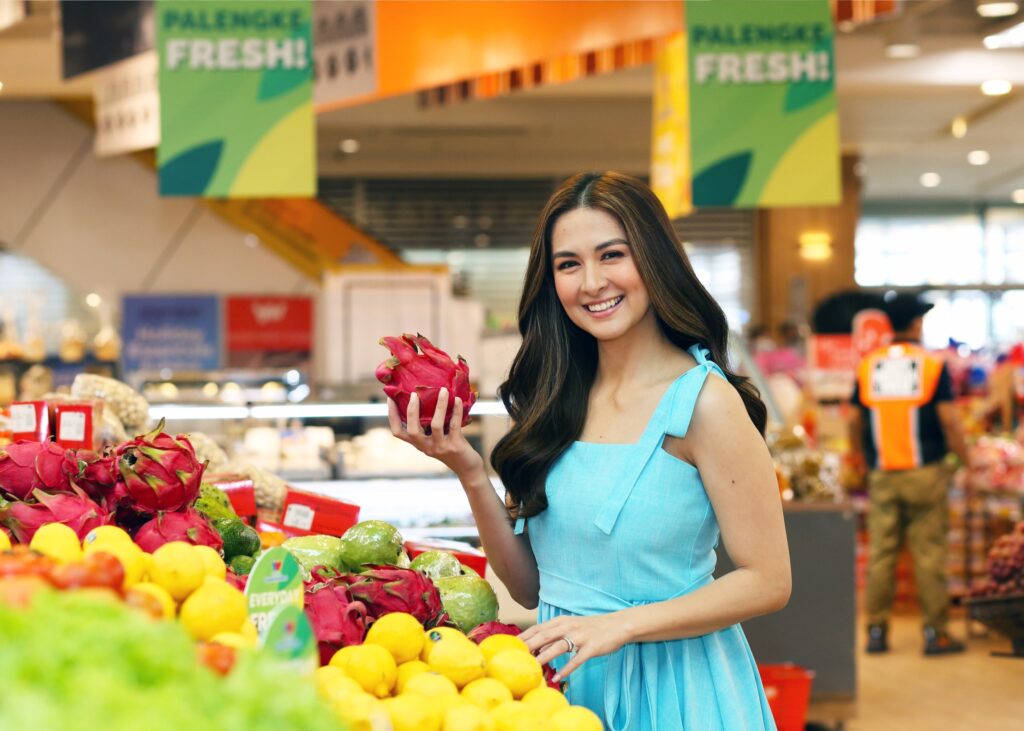 All of these she finds under one roof – that is WalterMart Supermarket. "Talagang napaka easy mamili sa WalterMart – mapa online or instore ang daming reasons para ma-inlove ka!", says the 36-year old mom. Check out the "WalterMart Love Everyday" video on our facebook page @ WalterMart Supermarket.
This year, WalterMart continues to bring that signature service from the heart through its Love Everyday campaign. Grocery shoppers are sure to agree with these reasons why Marian loves WalterMart too: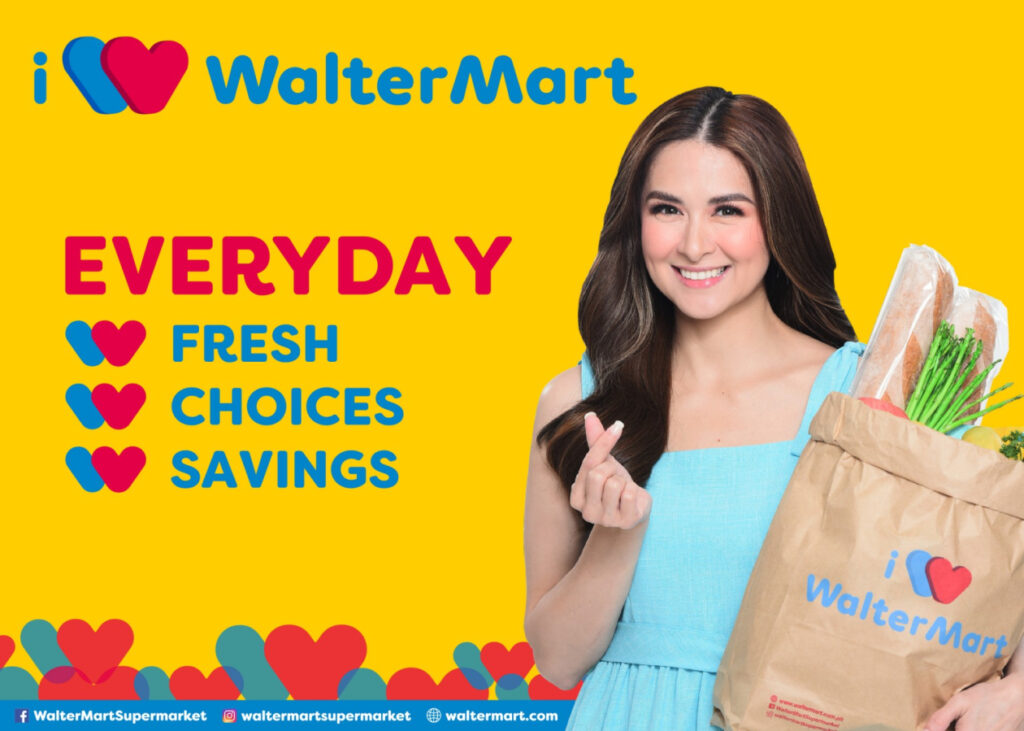 Everyday Fresh – as an advocate of farm to store and proudly-local produce, WalterMart guarantees "freshness everyday" with its wide array of fresh and perishable goods that are delivered to store and product displays regularly checked on a daily basis. This is true for online orders as they are picked on the same day and delivered within one hour from the time of picking.
Everyday Choices – with more than 23,000 competitively priced items, the brand sees to it that it provides consumers with a wide range of choices from pantry and breakfast essentials, baby essentials, health and beauty products, and even food to go for those who are time-strapped.
Everyday Savings – getting your money's worth and actually getting more is what WalterMart promises to provide its customers. With bundle deals and promos almost every day, and same as store prices for its online delivery platform. And time-saving features such as bigger aisles for a shopping breeze and more check-out counters so there's a lesser waiting time.
WalterMart continues to uplift the lives of the communities it serves with its 39 branches across Metro Manila, Laguna, Batangas, Cavite, Quezon, Bulacan, Tarlac, Pampanga, Bataan and through its hassle-free grocery shopping experience accessible through waltermart.com.
Hits: 433