Solane is cooking up something that will warm your heart AND your bellies!
If you've watched the animated film Ratatouille, you'd learned that food can be associated with memories. Maybe you've even experienced it yourself, with a bowl of champorado that brought you back to slower days in the province or a serving of palabok that reminded you of a certain fiesta. And it's not an exaggeration – food being associated with memories is actually backed by experts.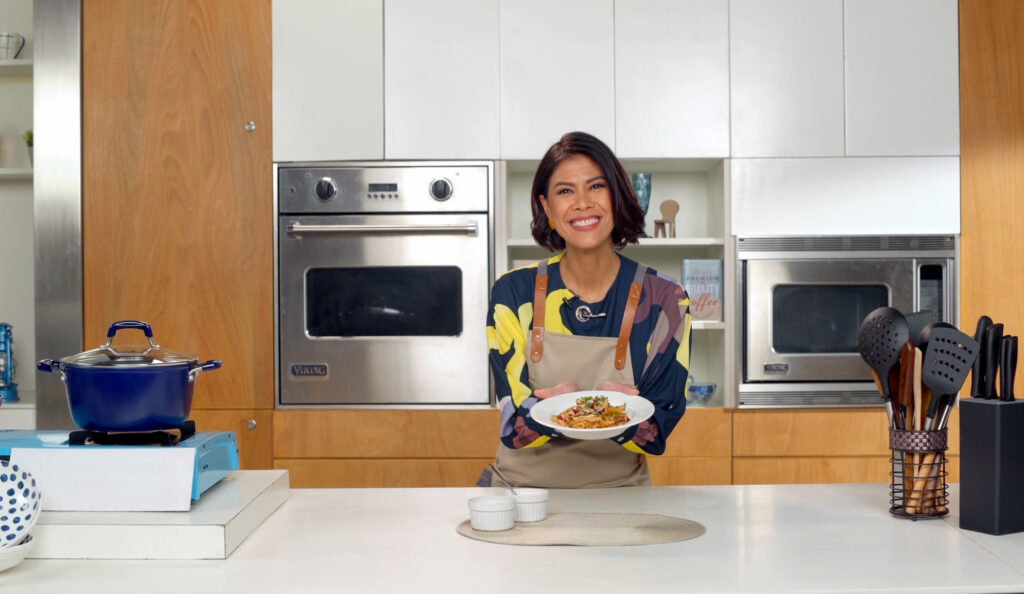 So what better way to fill your home with not just good vibes but also delicious smells?
The country's most trusted LPG brand, Solane, is launching Solane Kitchen Moments, a unique cooking slash talk shows that anchors on fond memories relived through great food. The limited series that will air on Solane's Facebook page and Youtube Channel will feature notable guests who will recreate dishes that defined specific stages in their lives. Yummy nostalgic food and a walk down memory lane? That should hit the spot in every Filipino household!
The show will be hosted by none other thanSuzi Entrata-Abrera, a cooking enthusiastand proud long-time Solane user herself. "Having had the privilege to hear our guests speak with such wide-eyed passion for what they do was truly inspiring," she expressed. "I can't wait for people to watch Solane Kitchen Moments so that maybe they, too, can be inspired."
Watch the teaser here: https://www.facebook.com/solane.ph/videos/177434740560779
According to the LPG company, the cooking show will also have an exciting show and tell portion where guests will reveal and talk about sentimental items from that special time in their lives. Maybe the guests will even shed a tear or two!
"Food has always been an expression of love. I'm glad that despite being apart from one another, our family can send love by way of food. But breaking bread, that I miss," Entrata expressed. "I miss celebrations and potlucks [and] the conversations that go with the food. I miss my dad requesting sawsawan to go with everything. The memory of specific food and the people I associate them with warms my heart and fills it with utmost joy. Imagine, that's what food can do."
The guests on Solane Kitchen Moments are being kept well under wraps, but Solane has dropped a tip that the upcoming show will feature celebrated Filipino chefs and food enthusiasts. We're on the edge of our seats! Any guesses before the show pilots this March 11? Stay tuned to the Solane Facebook page and see if you're right!
Hits: 267