Creating a Diverse and Inclusive Workplace
Mondelez Philippines supports Pride Month
Helping shed light on workplace issues for the LGBT+ community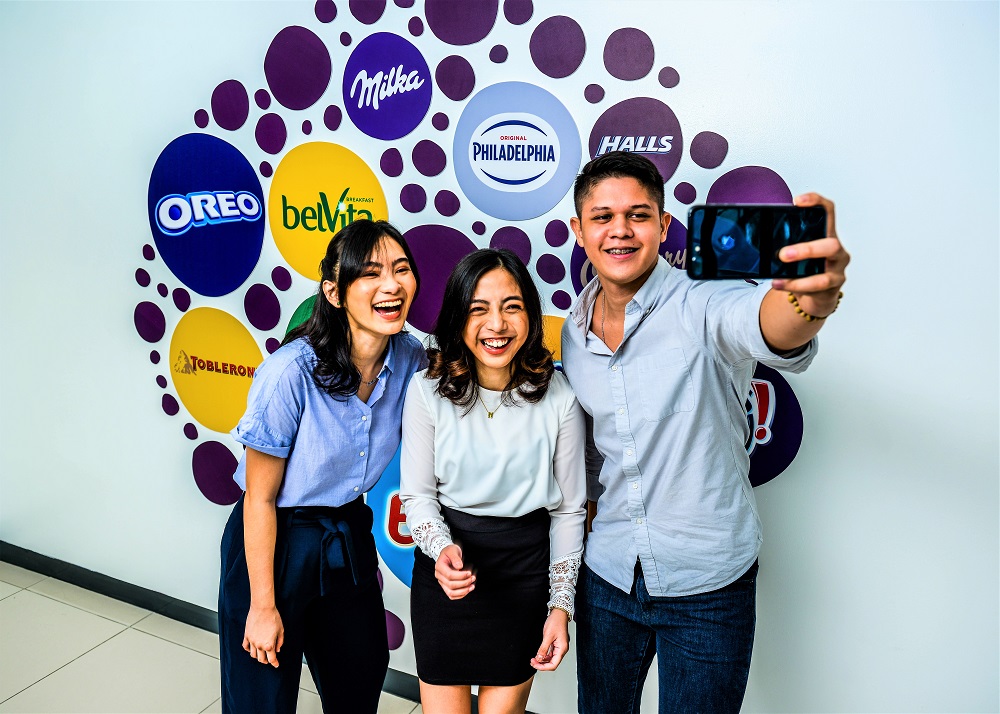 Manila, Philippines – June 15, 2021 – The workplace has changed much in the past few decades, most recently during the pandemic. Work from home is the new norm and virtual meetings have become commonplace. However, there is still much to be done to address the many workplace concerns for members of the LGBT+ community. These and best practices for creating a diverse and inclusive workplace were the topic of a recent Pride Month forum held by snacks company Mondelez Philippines.
To empower people to snack right, with the right snack, for the right moment and made the right way is Mondelez Philippines' purpose as a Company. The right way means creating an open, inclusive and diverse workplace for its people. As a global company, diversity is a strength that drives its innovation and growth. From Oreo to Cadbury, the Company's brands have superpowers. They encourage playfulness, inspire acts of generosity and take a stand on issues that matter. Like equality in the workplace for the LGBT+ community.
"Even in this day and age, we still need to overcome several forms of inequality and unconscious bias around the world. We must change this. Achieving equality in all forms is everyone's responsibility and requires collective action from all of us," shares Ashish Pisharodi, Country Director of Mondelez Philippines. "Our dream is to build a more diverse, inclusive and equitable world, socially and economically. We choose to believe we are stronger through our diverse, inclusive and connected community; to act by doing what's right and treating everyone with integrity and fairness, and to create a culture that fosters a true sense of belonging." Locally Mondelez Philippines has implemented several policies which support members of the LGBT+ community including HMO benefits for domestic partners, primary caregiver leaves, single parent leaves, and remote working policy for employees whose partners are working abroad. Mondelez Philippines has also launched an aggressive internal campaign to surface the issue of unconscious bias and has provided guidance and training to its colleagues to eliminate blind spots in this regard through speaking up and mutual feedback.
"While we have come a long way, much more can be and needs to be done to make our workplace more inclusive and free from bias. While diversity is a start, its benefits are contingent on our ability to create a truly inclusive workplace," adds Ashish. To this end, Mondelez Philippines has recently signed on to become a member of the Philippine Financial and Inter-Industry Pride (PFIP). The organization is a collaborative, voluntary, and non-profit community of practice composed of dedicated representatives from LGBT+ Employee Resource Groups, Human Resource, and Diversity teams of the corporate industry. PFIP aims to foster an industry that is safe and inclusive for members of the LGBT+ community.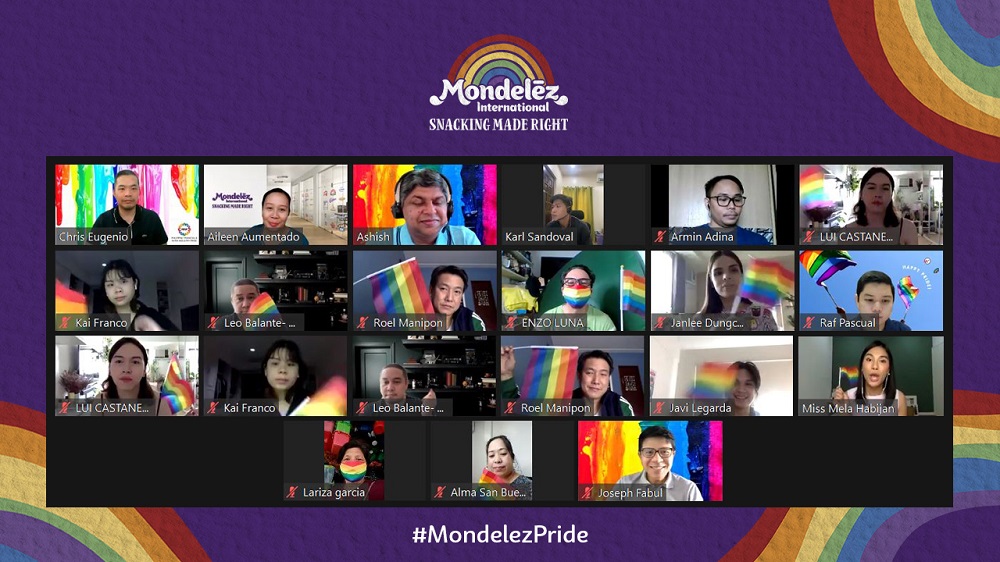 "We're happy to welcome Mondelez Philippines as a member of the PFIP. We laud their commitment to providing a safe and inclusive workplace for all talents, regardless of sexual orientation, gender identity and expression and sex characteristics," explains Chris Eugenio, PFIP Board of Trustee. "Through our partnership with Mondelez Philippines, we hope to promote the three basic LGBT+ rights in the workplace: the right to a chosen name and preferred pronouns to affirm one's gender identity, the right to dress according to one's gender expression, and the right to access inclusive facilities and amenities including restrooms. For companies who are looking to evolve their workplace culture, we recommend starting with these inclusive practices."
"The partnership with PFIP is exciting for us because it can help guide us to become even more inclusive and create relevant, impactful change to our workplace," ends Ashish. The Pride Month forum – the first of its kind for the company locally and even in South East Asia, was hosted by Mela Habijan, a Transgender woman and advocate for LGBT+ rights. And what Pride Month would be complete without an opening performance – in this case by popular drag queens MC Blck and Brigiding. This form of self-expression is an important part of the LGBT+ community not only for its pageantry but more importantly for being symbolic of freedom to show your true self. To learn more about Mondelez Philippines' diversity and inclusion commitments, visit this site
Hits: 145