A Different Kind of Pride March: the KFC PRIDE-THRU
Pride Month is about to end but the celebration of and fight for Pride goes beyond June. Last June 26, KFC transformed its Bonifacio Triangle Branch into a venue of a one-of-a-kind march to support Metro Manila Pride.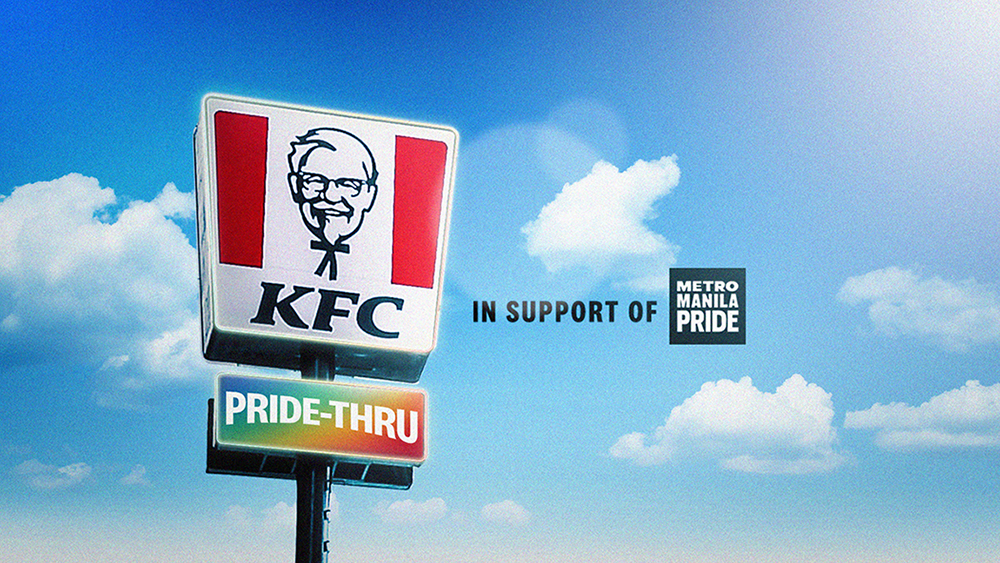 The iconic fast-food restaurant is a corporate sponsor of the non-profit behind the annual Metro Manila Pride March. But with no large physical gatherings allowed, KFC instead turned its drive-thru branch into a safe space for LGBTQIA+ members and allies so they could go out and be heard. Posters at the venue showed how "Love is the Original Recipe," and called for people to "Drive out the hate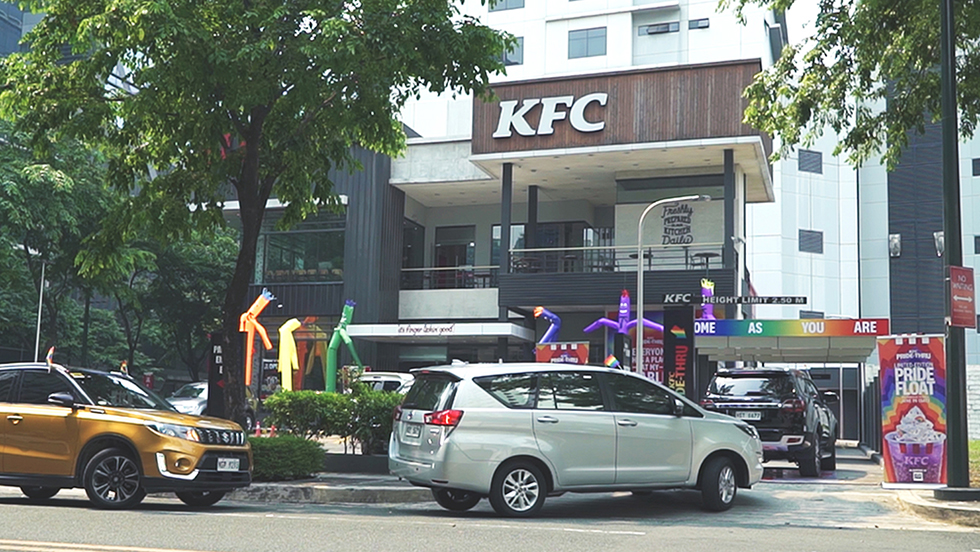 Visitors observed how the KFC Pride-Thru became a venue for people to show their solidarity for the LGBTQIA+ community as they had their own Pride march from inside their cars. Each car was given a special-edition rainbow Pride Float as part ofthe day's festivities. As in previous Pride marches, there was a sea of rainbow flags and festive colors. Members and allies were able to come together once again to make their voices be heard loud and clear. Being able to show up for Pride matters more than ever to the community, as efforts to advance LGBTQIA+ rights issues in the country continue.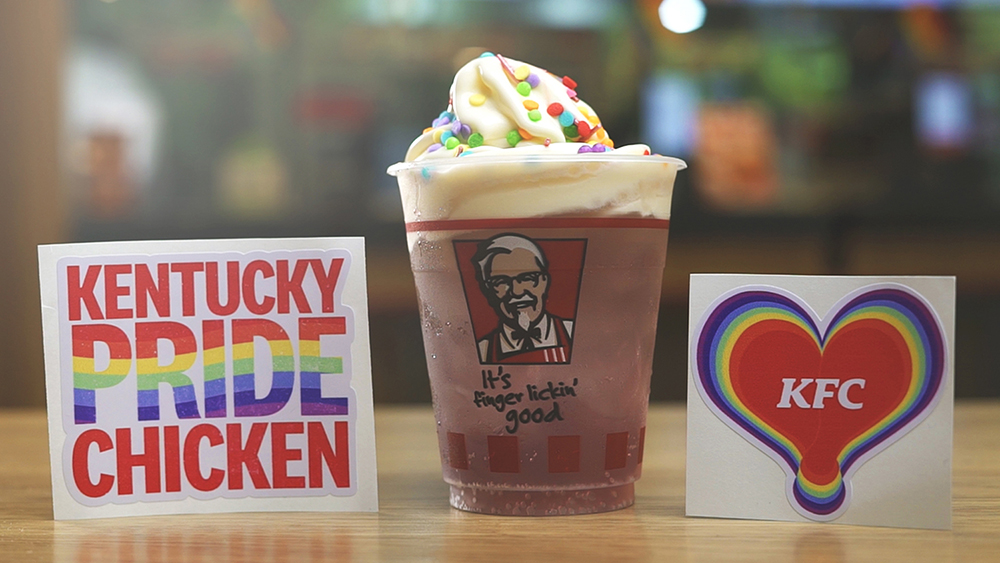 "The Colonel's spirit of inclusion is part of the fabric of KFC's culture. And it's alive here at the Pride Thru," said Charmaine Bautista-Pamintuan, Chief Marketing Officer of KFC Philippines. "We're proud that KFC is committed to promoting a culture that stands for inclusion and respect, regardless of gender, race, or sexuality."
"We hope these values resonate with our customers," Bautista continued. "Because at KFC, everyone is welcome at our table."To learn more about LGBTQIA+ issues and support Pride efforts, visit mmpride.org
Hits: 188