Peculiar: An eyewear with a coat of protection
With the rise of body and skincare online, eye care is also paving its way to highlighting the importance of having good eye health. With frequent access to digital devices, your eyes may suffer discomfort caused by daily blue light exposure. These eyesight issues you experienced may include blurry vision, headache, and neck pain.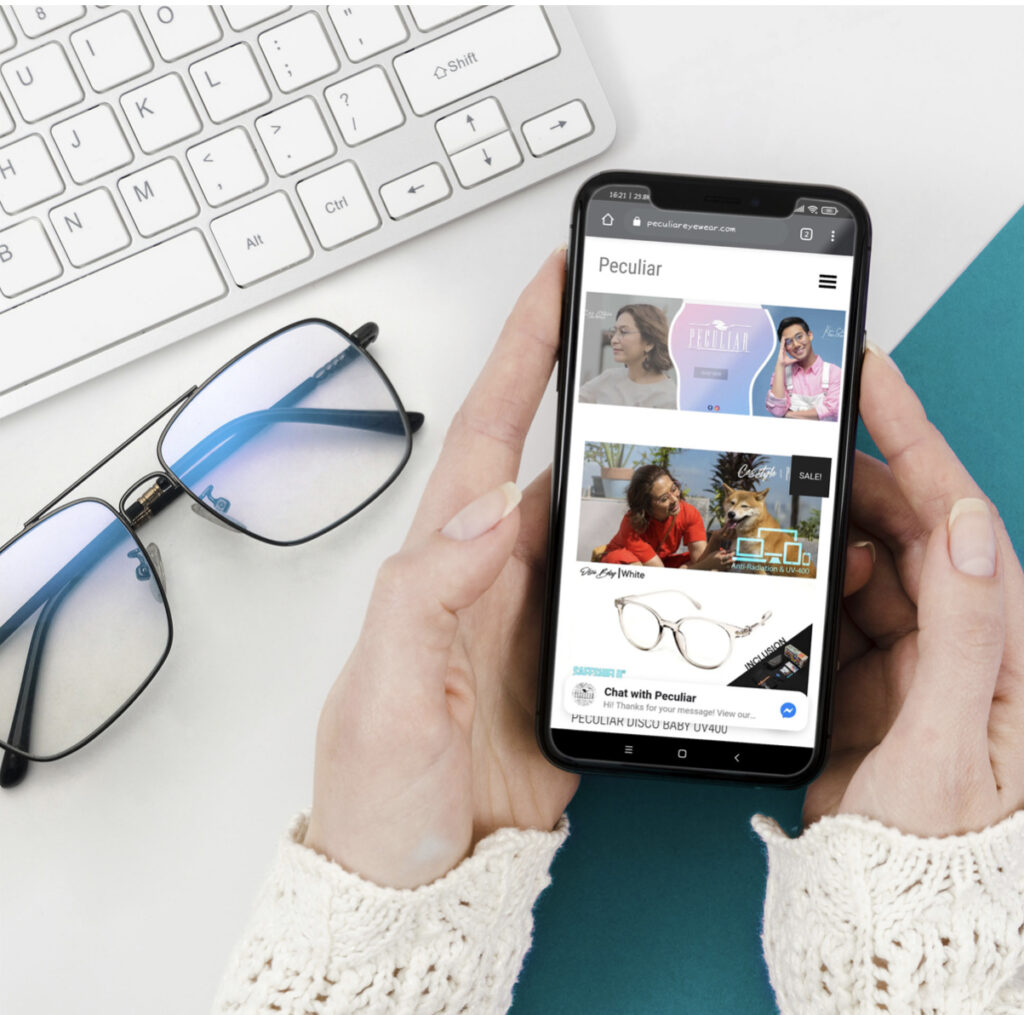 Having similar eye issues? Do not ignore the signs and worsen your problem. Digital eye strain results from prolonged exposure to computer screens without proper protection. The best way to eliminate these vision problems is a pair of blue-light-blocking glasses specialized by Peculiar Eyewear. Trusted by known celebrities, influencers, professional gamers, and doctors, this eyewear brand led by Chief Executive Officer, Isaac Saliendra pioneered affordable computer eyewear and optical frames since 2015.
Assembled in the Philippines, Peculiar Eyewear products passed the naked eye test three (3) times, UV400 and BlueLight machine test to ensure its quality and safety. In addition, each eyewear comes with a Certificate of Authenticity and harmful light tester that you can use to test the product on your own. The brand also claims that their lenses will help in reducing the risk of digital eye strain if worn every time, indoor and outdoor.
Aside from the full protection against harmful blue light, Peculiar eyewear is known for its sturdy and modern frame designs. The brand collaborated with award-winning broadcast journalist Ces Drilon and actor Ken Chan to feature a stylish computer eyewear collection catered to people of all ages. You can also wear their lenses even without a prescription but in case you need to have graded lenses with a blue light filter, you can get it with the help of a Peculiar partner optical, The Eye MD Ophthalmology Clinic.
Not everyone enjoys having constant eye problems while using your favorite gadget. It is better to go for computer glasses to work comfortably without any unnecessary eye strains. To purchase your pair of Peculiar blue light blocking glasses, visit www.peculiareyewear.com. You can also follow them on Facebook and Instagram pages at Peculiar Eyewear for more information.
Hits: 301