Hundreds Queue as Jollibee Opens First Store in West Malaysia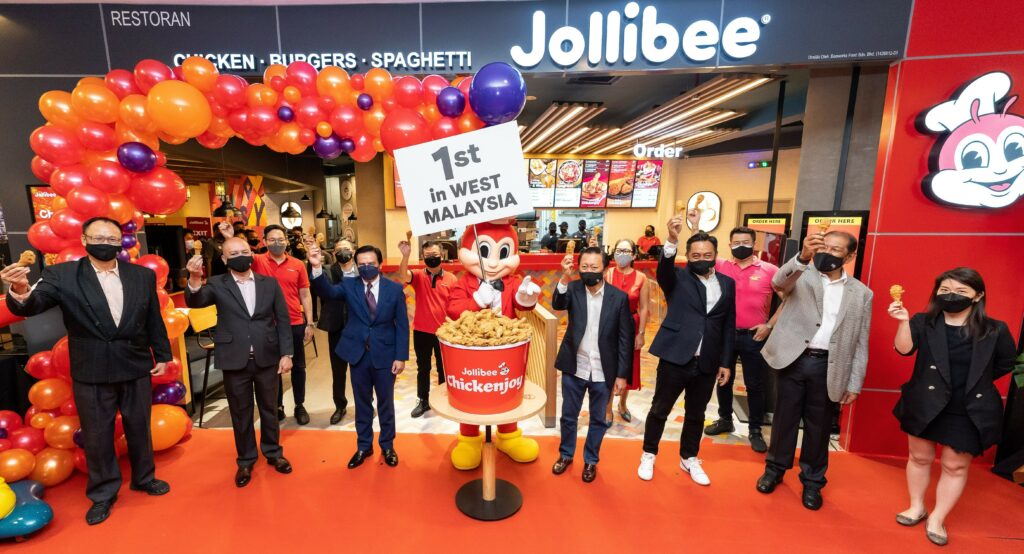 West Malaysians can finally get a taste of Jollibee bestsellers such as the world-famous Chickenjoy is hand-breaded with a thin delicate coating for extreme crispiness, cooked with precision for maximum juiciness, and marinated to the bone for next-level flavor. For those who love a hot kick to their fried chicken, Jollibee offers Spicy Chickenjoy which is coated with fiery breading and infused with a signature spicy marinade. Another crowd-pleaser is the Jolly Spaghetti, prepared with its signature sweet-style sauce, loaded with chunky slices of beef sausage and generously topped with cheese.
The Yumburger is Jollibee's version of the hamburger and a favorite that can be ordered with or without the cheese. For Malaysians craving for a food adventure, the brand will soon launch its Jollibee Spicy Chicken Sandwich – made with a chicken fillet marinated in a secret spicy recipe breaded to crunch perfection and then topped with its own special hot dressing. All the ingredients used are sourced from halal-certified vendors.
"We are overjoyed by the strong reception of our first store opening in West Malaysia," said Dennis Flores, President of Jollibee Europe, Middle East, Asia, and Australia (EMEAA). "We look forward to enticing even more locals to try out Jollibee with its delicious food, friendly prices, and warm service, just as we have done in neighboring Southeast Asian countries and many other countries globally.
Jollibee is a universally loved brand, and we are proud to be the chosen partner of Jollibee Foods Corporation. Their dedication towards putting the customers first has been a driving element in the global expansion and as a flagship market, we're excited to bring this unique experience to
Malaysia," said Alwyn Chong, Managing Director of Jollibee Malaysia. Jollibee's first restaurant in West Malaysia is located at Level LG2 of Sunway Pyramid's Blue Atrium and is open from 10 am to 10 pm daily. The restaurant can comfortably seat 62 people.