Singapore Sights and Sounds from Orchard Road and Chinatown
With the Vaccinated Travel Lane (VTL) now open between Singapore and the Philippines, vaccinated Filipinos can now enjoy easier and more convenient travel to Lion City. Uncover more of Singapore with these hidden gems hiding in plain sight.  From Design Orchard's wholesome locally made crafts, uniquely spicy beverages from No. 5 Bar, and an entire Museum of Ice Cream, all are found along with our favorite spots in Orchard Road or Chinatown.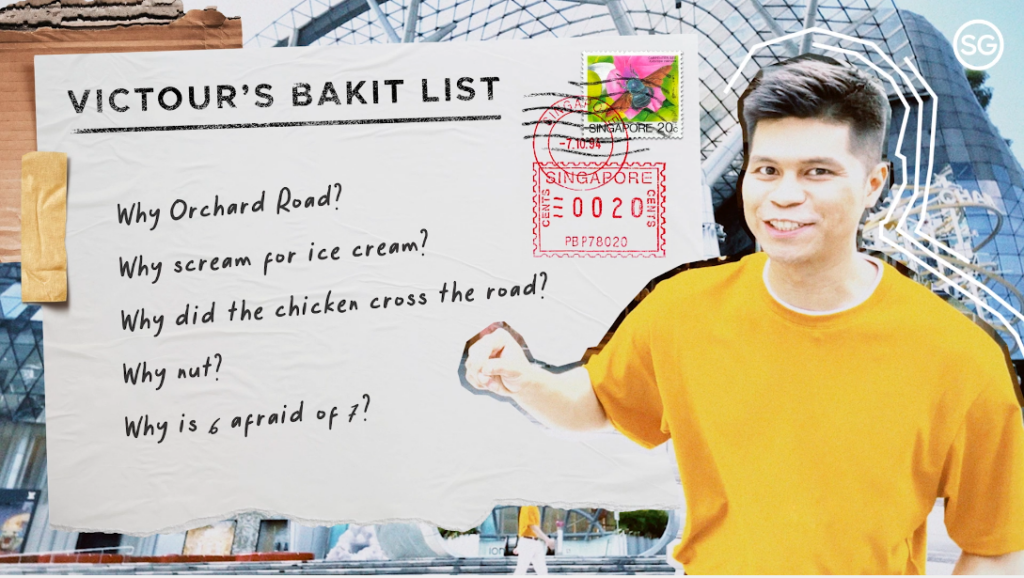 https://www.youtube.com/c/VisitSingapore
To help promote Lion City's hidden gems, Singapore Tourism Board released video series with comedian Victor Anastacio called "VicTour Singapore", where you can join Victor as he takes you around for hidden thrills in a travel guide like no other. Catch the series on YouTube, where each episode explores a different Singaporean neighborhood.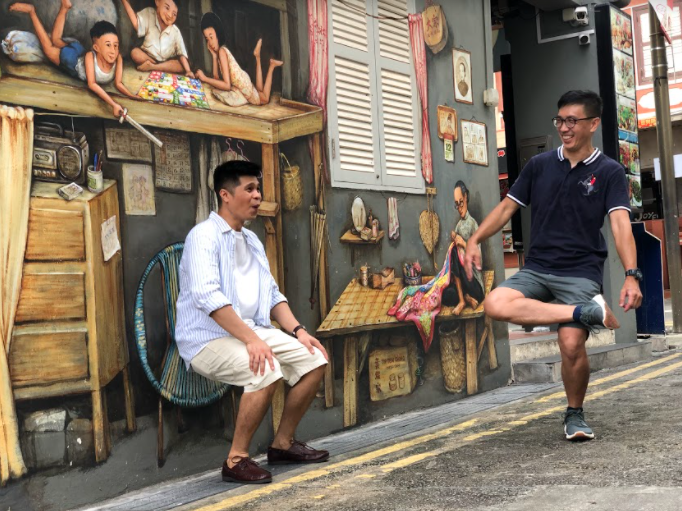 REIMAGINING ORCHARD ROAD
More than a spot for luxury shopping, Orchard Road is an innovation hub for priceless curated experiences, fueled by a determination to find the next game-changer. In Singapore, passion is a never-settling spirit that takes root, even with uncertain possibilities. New exciting attractions that have been opening await, even in just the past 3 years. Launching just last August with all the proper safety protocols in place, visitors of all ages can check out the Museum of Ice Cream to learn about the history of ice cream and play in its fun exhibits. More importantly, you can eat all the ice cream you want! Even in the places, you thought you knew best, there is always something new and unexpected to unravel here in Singapore.
As a melting pot of cultures, Singapore embraces its identity with the word Peranakan: a unique blend of Chinese, Malay, and other Southeast Asian cultures. Experience first-hand where passion and possibilities meet by tasting the flavors of Singapore and its rich history at Candlenut, the only Peranakan restaurant awarded a Michelin star. The reimagination does not stop there. If you are up for some spicy novelty, No. 5 Bar's 30-day infused original chili vodka is the concoction just for you.
OLD AND NEW FLAVORS OF CHINATOWN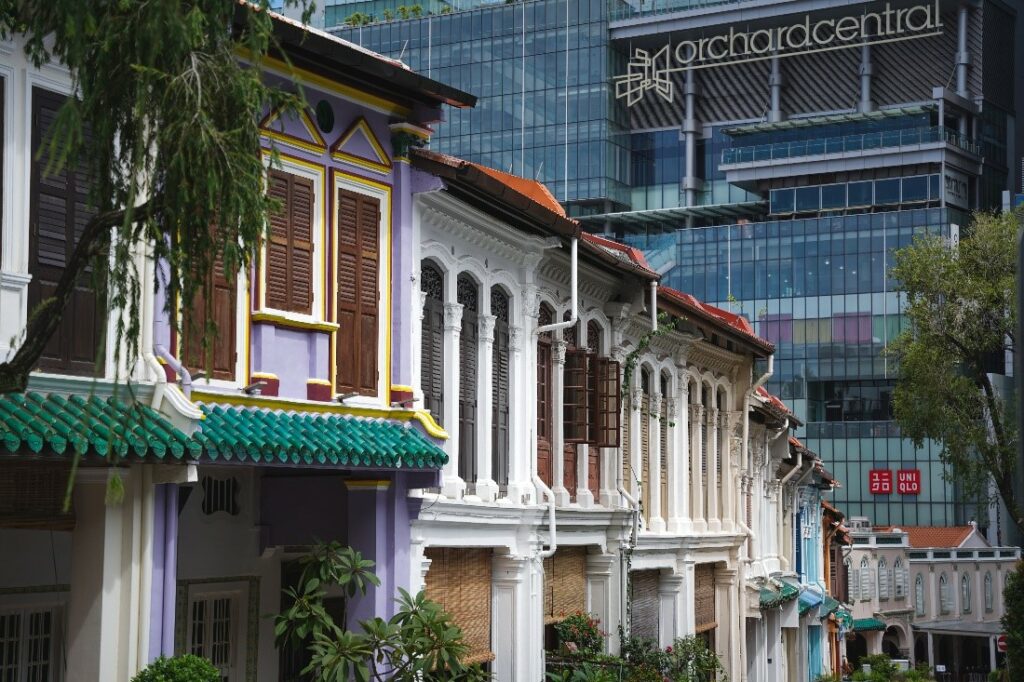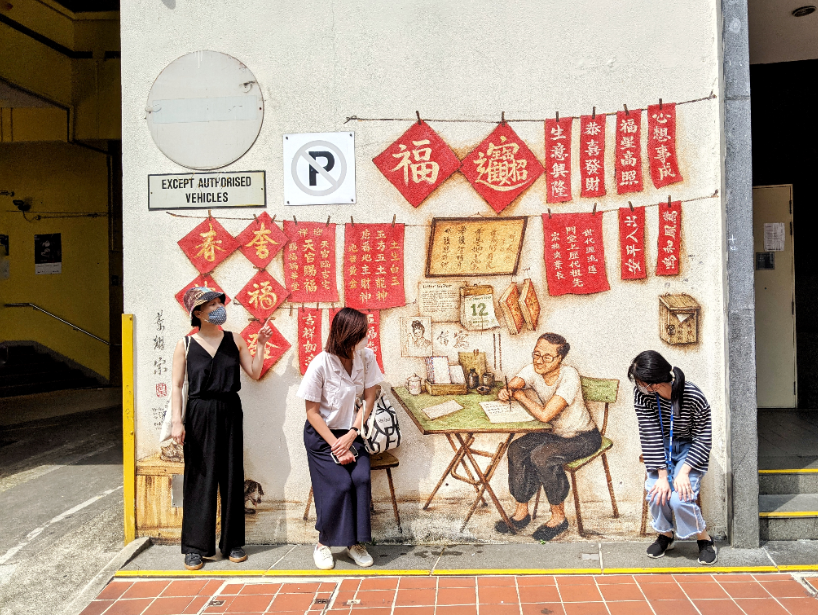 Singaporean's passion for the arts is very much embedded in the murals that line the streets wherever you go. Some of these include the celebrated masterpieces of Yip Yew Chong, that depict personal and authentic Singaporean sights.
A trip to Chinatown will never be the same again with an aesthetic tea party at the Sweetea Café. Itching for something new? Check out the socially conscious multi-concept store The Social Space. This boutique-café-nail salon has a wide range of sustainability goods to take home. They also practice inclusive employment, for an all-around positive impact on conscious living.
For some exciting nightlife, see where the night takes you by hitting up Native Bar, where locals and foreigners alike come to try homegrown ingredients in their cocktails and spirits. Make sure to order their uniquely Singaporean drink "The Peranakan", which Victor himself was able to try during his visit. The cocktail tells a story of Singapore that comes together through each of its native ingredients such as blue pea flowers, candlenut, laksa leaves, gula Melaka and more.
THE NEIGHBORHOODS OF SINGAPORE
Beyond Singapore's world-class attractions and bustling metropolis surrounded by lush greenery, there lies its rich history and collective pride and innovation. Singapore has so much to offer from each of its neighborhoods, famous and unexplored – where the locals hang out within art districts, and heritage sites, and are surrounded by unique architecture. From design, cuisine, performance, and more, Singapore's streets are filled with passion.
Whether your passion is shopping, food, arts & culture, or nightlife, there is a neighborhood waiting to be uncovered by you.
Hop on board with "VicTour Singapore" and watch our series on YouTube to see what else Singapore has to offer.
For comprehensive updates on Singapore travel, entry, as well as departure guidelines and requirements, visitors can refer to https://safetravel.ica.gov.sg/vtl/requirements-and-process
Rediscover Singapore at visitsingapore.com or http://www.facebook.com/VisitSingaporePH