NATEURAL….your natural European Choice!
Despite the heavy rain and traffic, it was an awesome experience where guests learned more about the Greek and Cypriot's culture through food and drinks.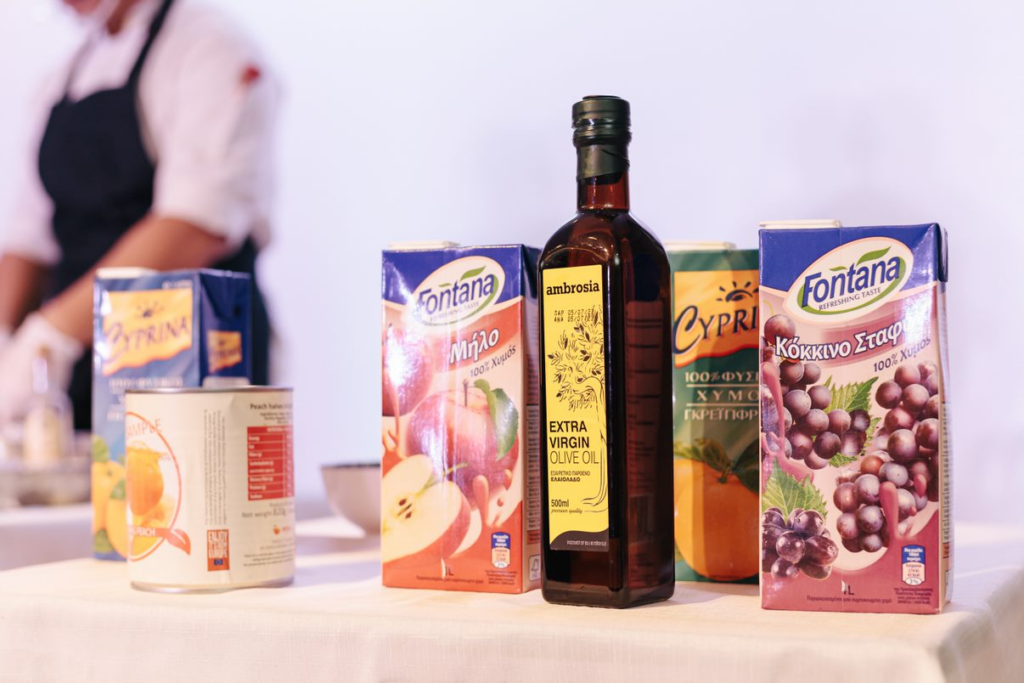 It was thrilling to know that the brand we drink at home, Fontana and Cyprina brand were originated in Cyprus. I just adore its richer taste than the sweeter ones in the local market. You can really feel its natural taste.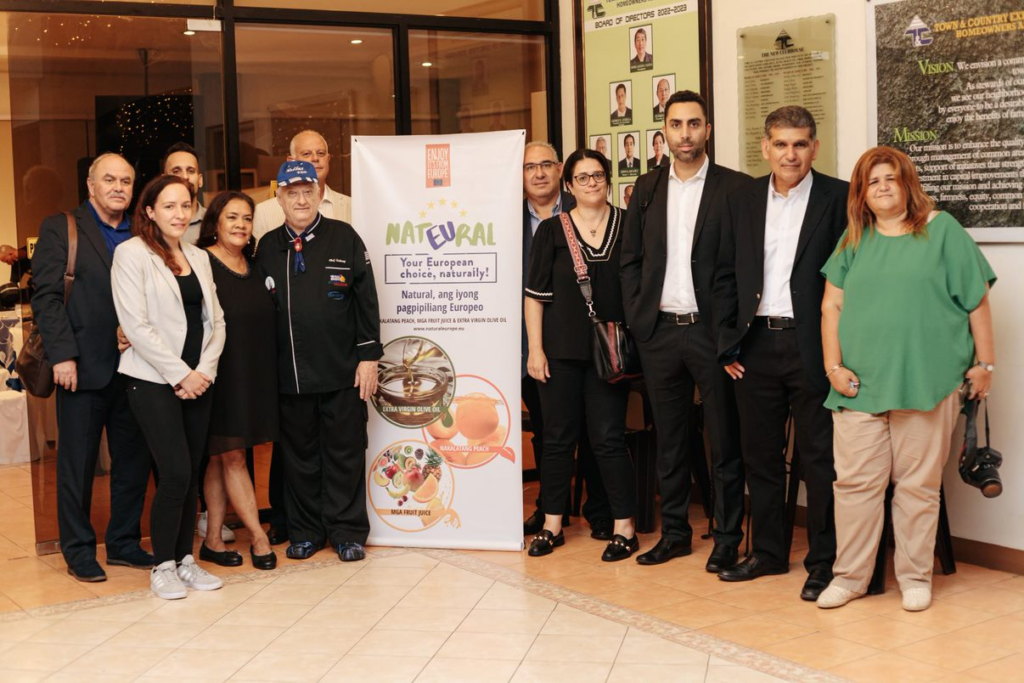 Having got to introduced to Ambrosia, where Chef Anthony emphasized how Olive Oil played in Mediterranean Diet. The oil that can keep us fit and can save us from going to doctors and
hospitals by just drinking 2 tablespoon first thing in the morning.
The highlights were the main course and the dessert. The lamb was so tender that it melted in our mouth. Well-seasoned and flavor of herbs are balanced and the gravy compliments well with the lamb. Marble potatoes were very tasty and flavorful and a perfect accompaniment with the lamb meat.
The peach stands out and compliments very well with mixed green salad and it's dressing which was very refreshing.
The dessert provided a flaming flair of Greek yoghurt and peaches flambe for finale was such a big entertainment.
Overall, the big joyous Greek and Cypriot spirit was contagious especially after hearing the various folks speak proudly about their culture.
Hits: 428