CONTI'S: 25 Years of Delight
In the late 90s, three women who would later come to be known as the "Conti Sisters" — Cecille, Carole, and Angie — started a humble food business from their garage.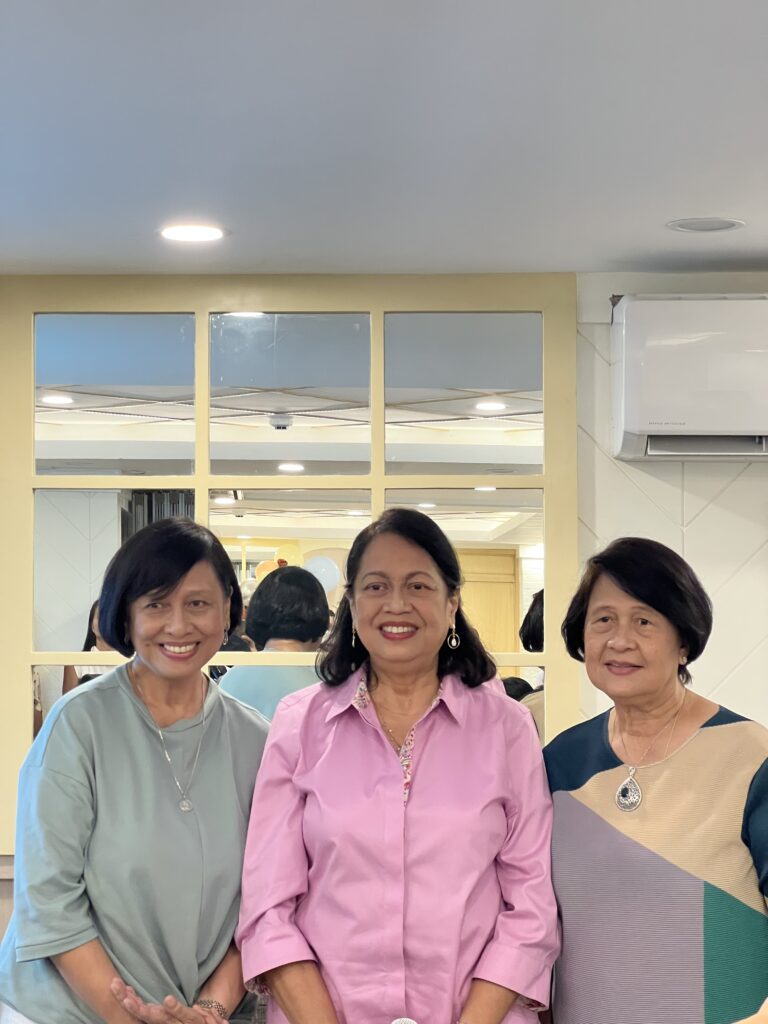 It's hard to believe now that they used to serve neighborhood favorites such as Baked Salmon, Garlic Sotanghon, and Ensaymada in a makeshift kitchen in Paranaque 25 years ago.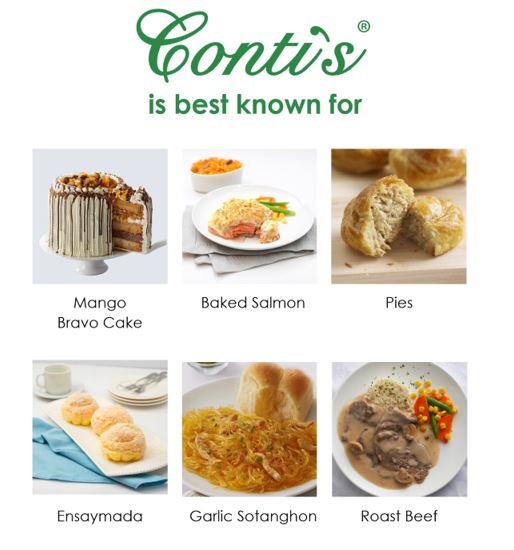 It turns out that their love for good food has roots that go much further back.
Their father was a public lawyer who frequently invited his colleagues to their home, so the sisters watched their parents entertain family and friends by cooking for them.
That's how Carole—the main foodie among the three sisters—became interested in cooking and entertaining at an early age.

Angie, the youngest of three sisters, says it was her Ate Carole who loved trying new food and was already planning to have a food business with her two sisters back then.
Carole lived in the United States in the 1990s, during which time she sharpened her cooking and baking skills.
She then moved back to the Philippines with a collection of cookware, and a few "hard-to-find" ingredients.
Finally, the 3 three sisters opened a business. Carole was the chef, while sisters Cecile and Angie served as the tasters and order-takers.

Looking back, all it took were some good recipes, a dream to continue bringing together good food and people, and their innate flair for hospitality to create a menu that satisfied the neighborhood's taste for delightful meals and delicacies.
Conti's is building upon a tradition passed down from the Conti sisters' parents.

Now celebrating its 25th anniversary, Conti's Bakeshop & Restaurant serves more than 150 delicacies to its guests from 71 stores nationwide.
It is poised to expand further, reaching more Filipinos with its homegrown brand of hospitality and culinary excellence.

Delicious Meals, Delightful Experience for 25 years

The smell of freshly baked cake or freshly served food has a way of instantly lifting one's spirits.
It takes us back to the happy times spent around the family table, and those memories are hard to forget.
Conti's story reflects the importance of family, tradition, and the love we feel for each other and our guests.
It's a 25-year-old tale of delightful food and service, resilience and perseverance through good and bad times, of the best of the modern-day Filipino family.
Conti's Bakeshop and Restaurant provides delicious food, whether you choose to dine in, take it out, drive through, have it delivered, or reserve a function room for your next event.
Hits: 314