Enjoy high-quality fresh produce and support local farmers at Landers Farmers' Market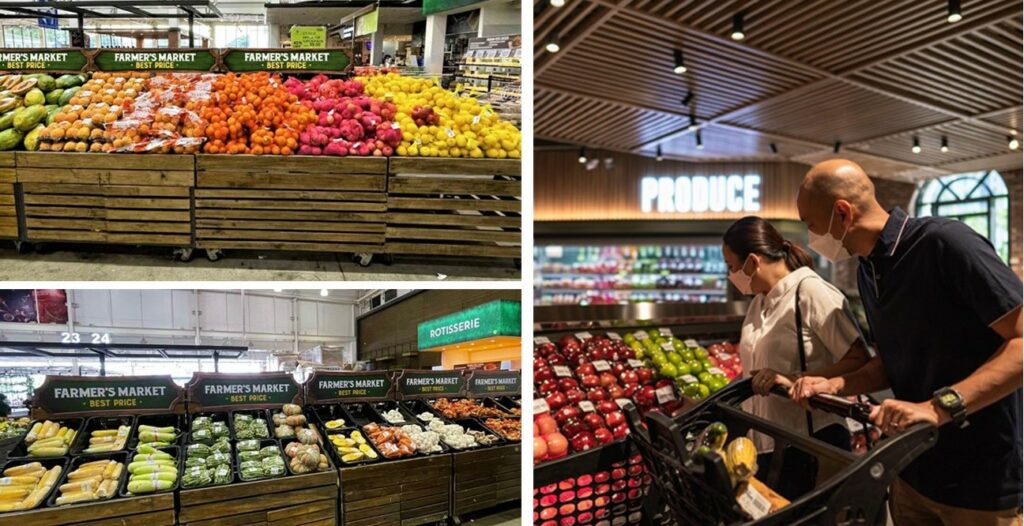 Looking for the freshest fruits and vegetables?
Maybe it's time to go local.
Buying local ensures you get freshly picked veggies and fruits while helping our farmers who worked hard to harvest and bring these nutritious food on your table.
Landers Superstore, the country's fastest-growing membership store, invites everyone to support local through its latest community project – the Farmer's Market.
Occupying a central space in all their stores' Fresh section, the Farmer's Market features an expansive selection of high-quality local produce sourced straight from farms across the country – from fresh strawberries and lettuce from the North to juicy pomelos and pineapples from the South.
Since its introduction in the stores, the initiative has helped countless of Landers' partner farms gain new consumers for their harvests, resulting in a steady, sustainable income especially at the height of the pandemic.
Landers believes that protecting the stability and success of these farms will greatly contribute in securing food stability for everyone in the years to come.
Of course, members also benefit from this arrangement because they can enjoy their favorite fruits and vegetables at a more affordable price.
Reducing the middlemen, traders, and retailers that these produce go through allows the store to price them reasonably and give fair compensation to the farmers at the same time.
Landers Superstore has long been on the forefront of creating community-based initiatives and disaster response efforts in the country.
Together with the Philippine Army, Landers organized donation drives during natural calamities such as typhoons and earthquakes, serving as a drop-off center for donations which received overwhelming support from its members and volunteers.
During the pandemic, Landers also launched the "Share the Hope" campaign to help small business owners sustain their businesses by giving them a space where they can sell their products at Landers Superstore branches.
So the next time you go for your grocery run, head to Landers Superstore and fill your shopping carts with fruits, veggies, and more from their Farmer's Market.
They're guaranteed to be fresh and of the best quality – but best of all, you'll also be championing the cause of local farmers.
Meanwhile, if you're a farmer looking to find a new market for your fresh produce, Landers Superstore is more than happy to partner with you.
You can get in touch with their team when you visit any Landers Superstore branches nationwide.
Landers' Farmer's Market will surely help you reach more premium consumers and business owners who are always on the look-out for fresh, high quality produce.
Here are Landers Superstore current branches: Landers Balintawak – 1240 EDSA Balintawak, Apolonio Samson, Quezon City; Landers Otis – 1890 Paz Guazon St., Paco, Manila; Landers Cebu – 23 Minore Park, Cardinal Rosales Ave. cor. Pope John Paul II Ave., Cebu; Landers Alabang West – Daang Hari Road, Almanza Dos, Las Piñas City; Landers ArcoVia City – 1604, 99 Eulogio Rodriguez Jr. Ave, Pasig or Landers Uptown Bonifacio – 1240 The Uptown Palazzo, 9th Ave. Cor. 36th St. Uptown Bonifacio, Taguig City.
Stores are open from 9AM to 9PM.
Shoppers can also buy fresh produce online at www.landers.ph.
For more information about Landers Superstore's exclusive offerings, visit http://landers.ph/.
Hits: 126