Celebrate summer sarap with Mang Inasal Extra Creamy Halo-Halo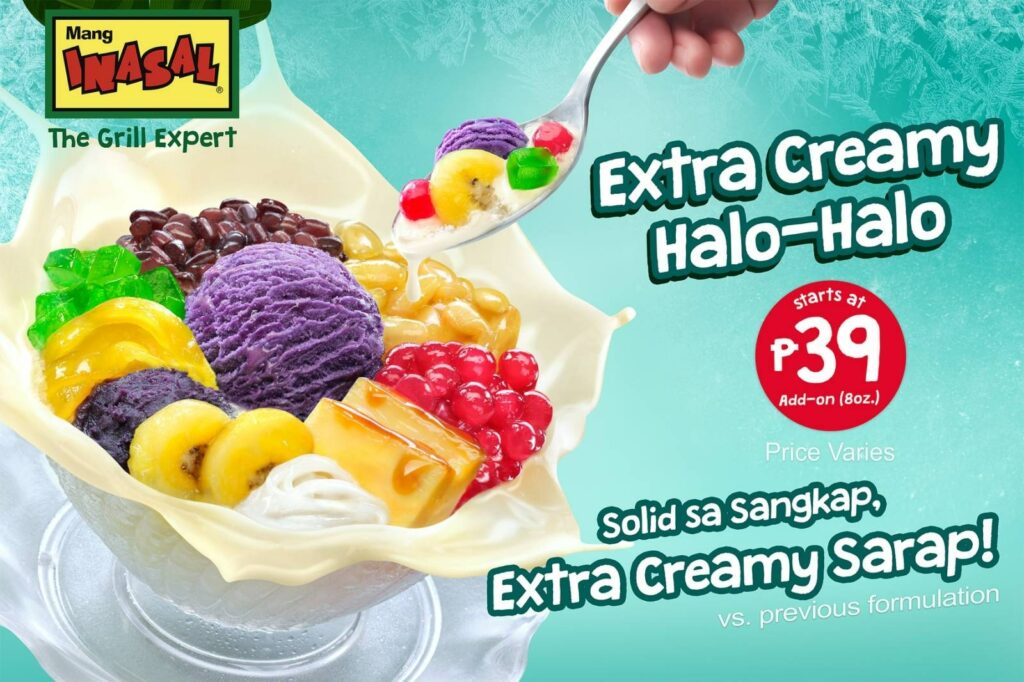 Mang Inasal, the country's Grill Expert, ushers in the summer season with its best-selling Extra Creamy Halo-Halo.
Jumpstarting the "Summer Sarap" campaign is a TV commercial that features Mang Inasal brand ambassador Dimples Romana enjoying the Mang Inasal Extra Creamy Halo-Halo while dancing to the tune of "Mas Macrema" — a fun twist to the 90s hit song Macarena.
The song emphasizes the extra creamy milk that makes the Mang Inasal dessert's blend of ingredients even more delicious.
"Halo-Halo is truly every Filipino's favorite especially during summer. This is why we're excited to celebrate summer offering our customers the Solid sa Sangkap, Extra Creamy Sarap Halo-Halo," said Mang Inasal business unit head Mike V. Castro.
"This forms part of our 20th anniversary celebration which highlights the commitment of Mang Inasal to continuously provide food superiority and the best value for money to our customers."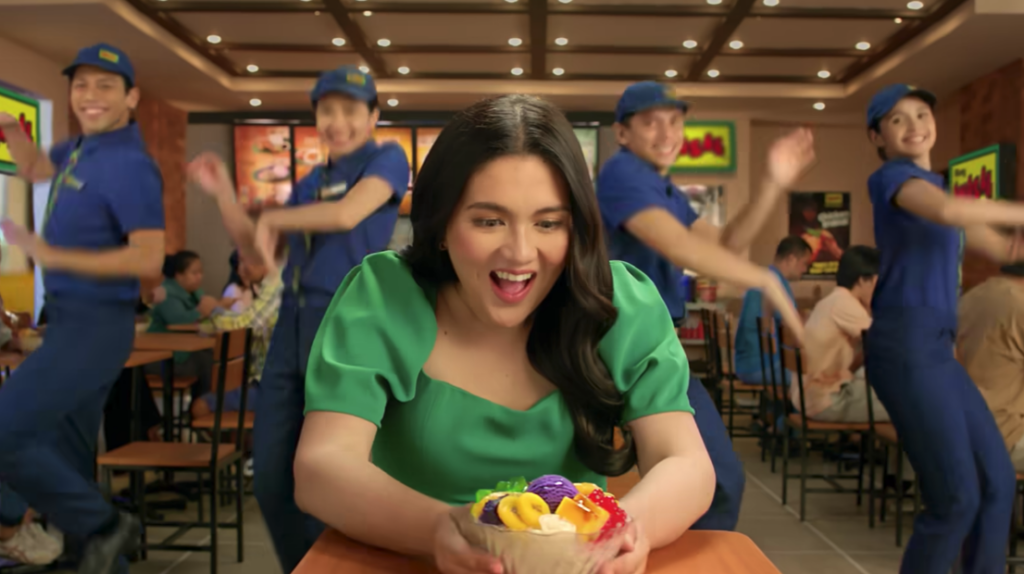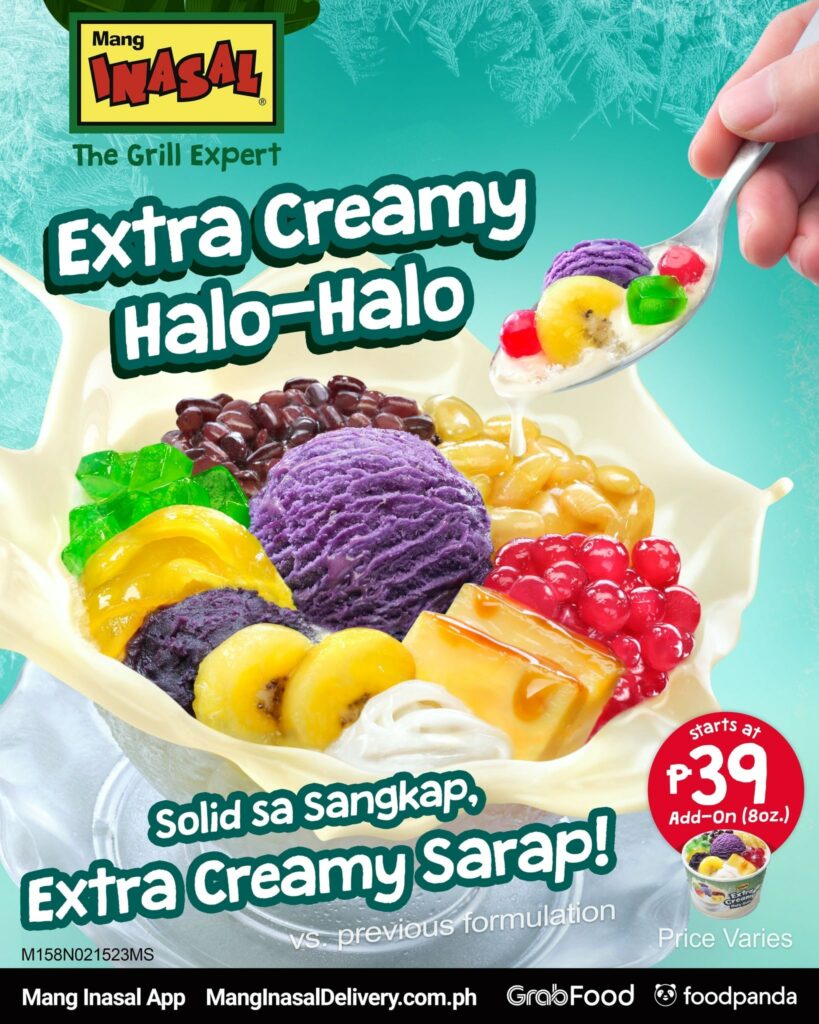 See it here on: https://fb.watch/i-NPd_fDkN/
Customers can enjoy Extra Creamy Halo-Halo and Crema de Leche Halo-Halo starting at P39 with the new 8 oz. add-on to complete their Ihaw-Sarap meals.
Classic favorites Small and Regular Halo-Halo are also available for dessert and as snack treats.
All Halo-Halo sizes can be ordered for dine-in, takeout, and delivery.
Want more Mang Inasal exclusives NOW?
Visit www.manginasal.com for the latest updates, https://manginasaldelivery.com.ph for delivery deals, and follow Mang Inasal on social media.
Hits: 187