Choosing a New POS for Your Restaurant:  5 Things to Consider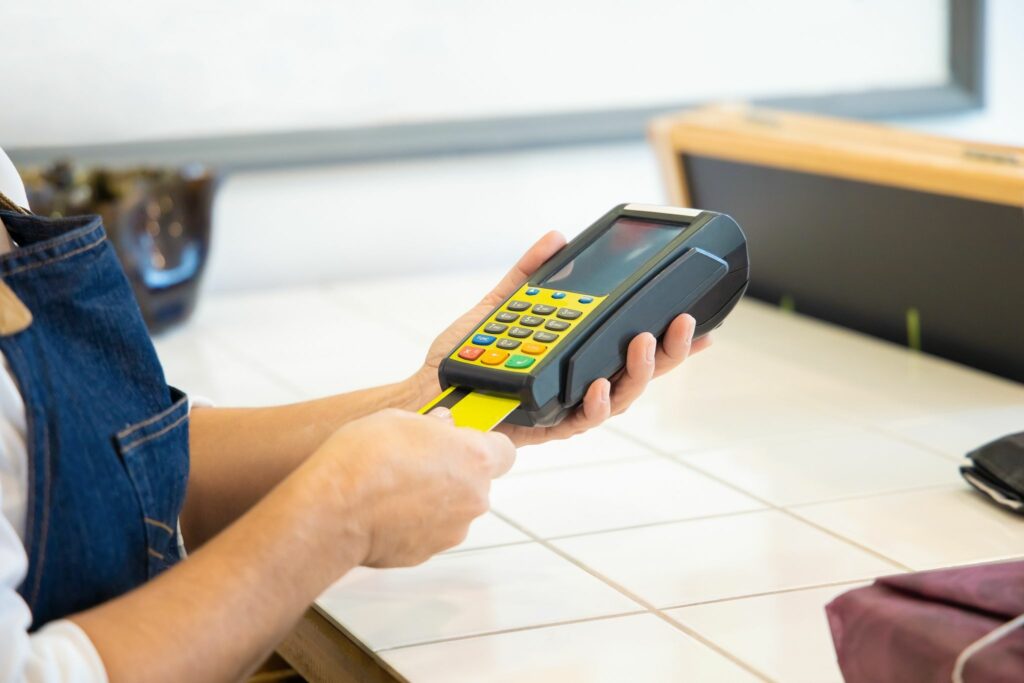 Keeping up with the preferences and expectations of modern diners is challenging, but it's crucial for the success of a restaurant.
With the advent of smartphones and associated digital technologies, customers now desire to interact with food service businesses in a way that fits seamlessly into their lives.
As such, embracing innovation has become a top priority for many restaurant owners.
By incorporating modern business solutions into their processes, restaurants can streamline their operations, enhance their customer relationship, and remain relevant in a competitive industry.
Among the innovative restaurant solutions restaurant owners such as yourself can choose from, a new POS system is one you should definitely get.
A modern POS (point of sale) system does more than process payments; it can also act as a central hub for managing orders, tracking inventory, and analyzing sales data.
However, not all POS systems work the same or come with the same features. Some systems offer third-party plugin or app integrations, for example.
That being said, careful consideration is crucial when it comes to choosing a new POS system for your restaurant.
A well-selected POS system can significantly impact your business's efficiency, customer experience, and overall success.
Whether you're looking for POS software or a POS terminal Philippines' restaurant owners can vouch for, here are some key factors to keep in mind during your selection process:
Ease-of-Use
It's essential to adopt a POS system that's convenient to use so that the learning curve for both your staff and customers will not be too steep.
A user-friendly POS also minimizes errors during order taking and payment processing, ensuring smoother operations even during peak hours.
As such, when searching for the right POS vendor, Philippines restaurant owners should make sure to familiarize themselves with the value propositions of their prospective solutions.'
For example, if you're looking for a new portable POS terminal, consider learning more about the Maya Terminal and Maya Terminal Lite POS devices offered by Maya Business. 
These POS terminals are designed to make the payment process faster and more flexible, thanks to their portability and ability to accept many forms of digital payments, including QR Ph codes, e-wallets, and debit and credit cards.
These terminals have a user-friendly interface and straightforward controls, allowing you to do business anytime, anywhere.
Set of Features
Every restaurant has its own unique needs, so using a POS system that has features tailored to your specific requirements can ensure that the upgrade can improve your business operations.
As mentioned before, not all POS systems offer the same features, so be sure to check the set of features offered by each one of the POS systems you're reviewing.
If you're looking for a solution that can improve your business operations and help boost your sales, here are some features you should look for:
● Reporting and Analytics. A POS system with robust reporting and analytics features can help you make informed business decisions based on sales trends, inventory performance, and customer behavior.
● Third-Party Integration. Modern restaurants rely on various third-party software solutions, from reservation platforms and accounting software, to cover the many aspects of their business. As such, a POS system with robust integration capabilities can help your business streamline data collection, reduce manual entry errors, and get a cohesive view of your restaurant's operations.
● Offline Functionality. Internet connectivity issues can disrupt operations. Choosing a POS system with offline functionality ensures that your restaurant can continue processing transactions even during connectivity outages.
● Hardware Compatibility. Ensure that the POS software is compatible with your existing hardware or any new devices you plan to integrate. Compatibility issues can lead to operational hiccups and additional costs.
● Seamless Scalability. Your restaurant's success may lead to expansion, whether it's opening new locations or catering to a more extensive customer base. Using a POS system that can seamlessly scale with your growth is essential to avoid disruptions and ensure consistent operations across all outlets.
Customer Support
Behind a well-designed POS system is a strong customer support team you can rely on 24/7.
Being able to access your POS vendor's robust after-sales services anytime can ensure that your restaurant can resolve any system issue quickly, minimizing downtimes.
When inquiring about a POS provider's customer support service, ask them about their response time, their experience working with clients in the restaurant business, and the different ways you can reach them (e.g. email, call, or direct message).
This way, you'll know that you'll be working with a customer support team that understands your restaurant's needs.
Security and Compliance
Handling customer payment information requires the highest level of security.
That's why it's in your best interest to use a POS system that adheres to the highest security standards and employs encryption to safeguard your customers' data.
After all, security issues are also sure to affect your restaurant's reputation.
To that end, make sure to get a POS system that complies with the Payment Card Industry Data Security Standard (PCI-DSS).
Cost Structure and Total Ownership
The cost of a POS system doesn't end once you've received the piece of hardware or installed the software.
You also have to consider the POS's monthly fees and transaction charges.
As such, it's a good idea to get a clear understanding of your prospective solution's cost of upkeep so that you can choose a system that fits your budget.
There's no question that a modern POS system can help streamline the financial operations of your restaurant business.
However, to make the most of this technology, you have to adopt the right solution.
By considering the factors stated above, you'll have an easier time finding a POS provider and selecting a POS system that suits your restaurant's needs.
Hits: 30