Get stoked and sizzle: Cebu Pacific's guide to a summer adventure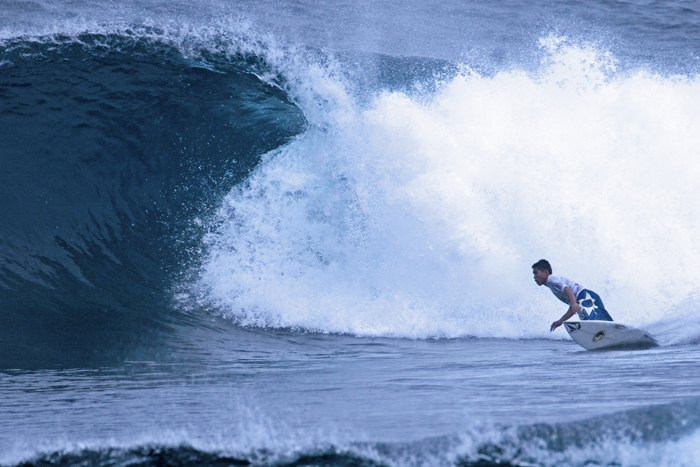 With diverse geological and natural attractions, the Philippine islands are prime spots for surfing, rock climbing, hiking, wakeboarding, kiteboarding, and other summer sports. The country, in fact, has played host to international events for pro-athletes in these fields. While the usual swim-tan-eat-drink vacation at the beach may be the relaxing summer break of choice for many, there are more exciting activities that await the relatively fit, willing, and adventurous.
The search for waves
While local and international surfers continue to flock to Surigao del Norte for a chance to ride Siargao's famous Cloud 9, there are many other spots for beginners and advanced surfers.
North of Manila, about an hour-long Cebu Pacific flight to Laoag, plus a bus ride, are the white sands of Pagudpud, where the surf is in season almost the whole year. Those who wish to try surfing can go to Blue Lagoon and inquire at the resorts there (Kapuluan Vista Resort is well-recommended). The area is not that crowded so adventurers have nearly all the waves to themselves. Another bonus is the famous Ilocano cuisine that one can enjoy after their sessions.
Also less crowded are Gubat Bay in Sorsogon and Puraran Beach in Catanduanes. After a Cebu Pacific flight to Legazpi, take a van to Sorsogon City, then a jeep to Gubat. With its sandy beach and waves throughout the year, Gubat Bay is good for beginners. Advanced surfers venture farther out to enjoy 6-foot swells.
The fastest way to Puraran Beach in Baras, Catanduanes is a Cebu Pacific flight to Virac, then a jeep or bus to Baras, followed by a tricycle ride to the beach itself. Summer is the perfect season for newbie surfers here, while pro-surfers prefer the majestic swells come July. Light brown sand and a mini-lagoon make it perfect for relaxation, too. Surfing lessons in these destinations should cost around P400 an hour, board and instructor included.
Explore the terrain
For those whose style is more of having fun on land, they can enjoy amazing views while following hiking trails or holding on to rock faces many meters up. Destinations like Bukidnon and Palawan let explorers satisfy their wanderlust and enjoy new outdoor hobbies at the same time.
The Blue Water Cave in Bukidnon, Mindanao offers hiking, rock climbing, and some swimming, too. A short trek on a narrow trail shows an imposing white rock cliff frequented by climbers. Rock climbing here is operated by the local government and the Kiokong Climbing Society. Beginners are taught the ropes and advised to ascend no more than 30 feet. The cave itself contains an invitingly clear and blue underground river that you can plunge into. Bukidnon is also home to some of the highest peaks in the country, as well as plenty of easier day climbs for first-time hikers. Experienced trekkers can traverse Mt. Kitanglad and Mt. Dulang-Dulang in a day, and enjoy the lush greenery. Day hikers can go to Mt. Capistrano and see peak views of Malaybalay's rice fields, or go up Mt. Palaopao in Sumilao. Bukidnon can be reached from Cagayan de Oro or Davao via bus.
While the pristine beaches of Coron, Palawan are popular must-visit sites, its peaks are also a sight to behold and an awesome adventure to experience. Mt. Darala is the highest mountain in the Calamianes islands and provides a pleasant three to four-hour day-hike experience. Summer is the perfect time to scale the mountain and enjoy a 360-degree panorama of the whole island, neighboring Calauit and Culion islands, and surrounding islets. Also in Coron, Mt. Tapyas offers a beautiful sunset view of the town to those who can take the 700-plus step climb. The ascent is easy since the steps are concrete and there are handrails. Going to Kayangan Lake is a shorter yet steeper climb, but the view of the "cleanest lake in the Philippines" is worth it. Descend down to the water and take a dip to refresh yourself. The Coron town proper is about a 30 to 45-minute land trip from the Busuanga airport, where Cebu Pacific flies to up to four times daily.
More fun for active travelers
The more athletically inclined may try more challenging summer sports. Deca Wake Park in Davao and the CamSur Watersports Complex in Camarines Sur (accessible via Naga or Legazpi) offer affordable wakeboarding lessons (around P200 per session) and accommodations (from P700 per person). They are also near beautiful beaches and hiking spots.
Meanwhile, kiteboarding schools offering international-caliber instruction (around P3,000 trial session for first-timers) can be found in Boracay's Bulabog beach and Camarines Norte's Bagasbas beach. Those who want to feel the raging power of rivers can try white water rafting if they find themselves in Cagayan de Oro or Davao.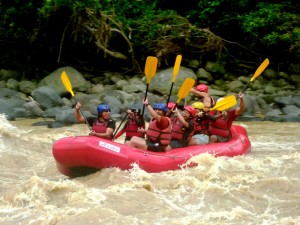 Make the most of your escape from the city grind by challenging yourself to do something you've never done before. Visit these easy and affordable destinations and surf, trek, and climb to reinvigorate your senses and renew your sense of self.
Cebu Pacific offers the widest network of flights around the Philippines, giving travelers convenient access to exciting activities in Ilocos Norte, Siargao, Bicol, Catanduanes, Palawan, Davao, and Boracay on its trademark lowest fares. Book your flights via www.cebupacificair.com now to get best deals and make incredible memories this summer. Lowest domestic year-round fares start from P688.
Hits: 41