The Freshest Catch from Pacific Bay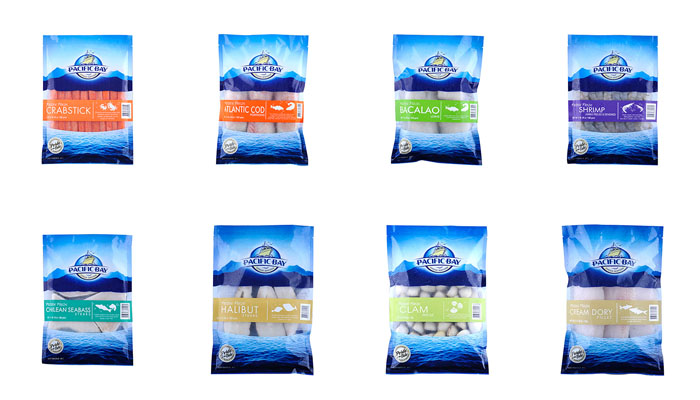 The recent surge in the culinary landscape has resulted in an increased interest in cooking, encouraging many to experiment in their own kitchens. With Pacific Bay, sourcing ingredients is not a problem. The seafood specialist makes it easy to duplicate dishes served at restaurants or seen on television with its wide range of frozen fresh products harvested from the seven seas.
Pacific Bay carries Chilean seabass from the Antarctic, Salmon from Norway, and Halibut from Greenland. The brand also offers Atlantic Cod and Bacalao from Iceland and Black cod or Gindara caught in Alaska. Vietnam is where Pacific Bay gets its Cream Dory, clams and squid rings. Crab sticks are obtained from Thailand and scallop meat is from the US. Tuna and shrimps are gathered from local territory as well as nearby Indonesia. Soft shell crabs are from Indonesia too.
Every item released to the market is carefully selected. "We only buy from certified plants," reveals Enrique Valles, President of Pacific Bay. The company works very closely with the Food and Drug Assocation and runs its own facility which strictly abides by mandated manufacturing practices. Quality inspections of equipment and personnel for food handling and safety are done regularly. "
A cold chain is strictly followed when handling and transporting the products so quality is maintained and natural seafood texture is retained. The taste and freshness are locked into each double-packed bag. Pacific Bay monitors its products up to the selling points. "We have on site merchandisers that monitor and take care of the products at the supermarkets," assures Valles.
Pacific Bay products are available at Rustan's, S&R, Puregold, Shopwise and other leading supermarkets nationwide.
Pacific Bay is the retail brand of Mida Food, which has been in the business of importing and distributing seafood products for almost two decades. It is under the umbrella of the 25-year old Mida Trade.
For more information, log on to www.midafood.com, like pacificbayph on Facebook and follow @pacificbayph on Instagram.
Hits: 133