Timeless Treats for Dad at Richmonde Hotel Ortigas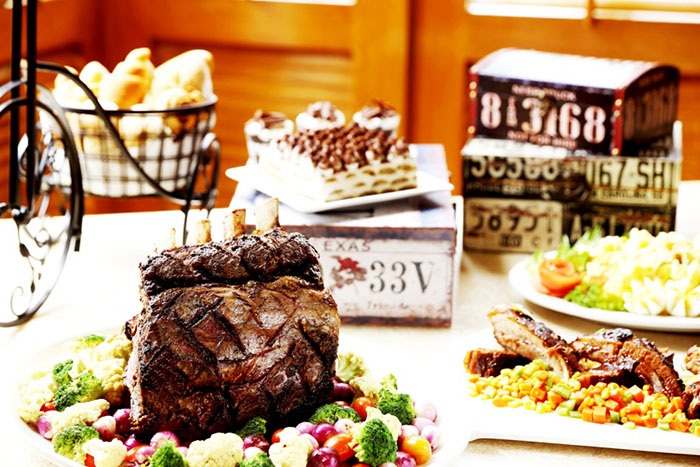 From our first bicycle ride to our first road trip to the countryside, dad has always been our go-to guy for adventures. With him, life's journey is easier with the unending protection and care he provides his brood. In honor of his timeless and tireless support, why not treat him to a different kind of expedition at Richmonde Hotel Ortigas this Father's Day, where he can indulge in exciting cuisine and a relaxing staycation?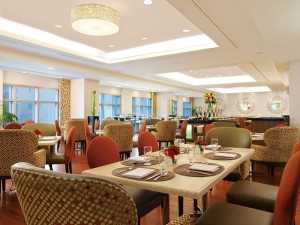 At the Richmonde Café on June 21st, get to relive unforgettable stories and fond memories that are "Classic Dad" as you savor the Father's Day Lunch Buffet priced at only PhP 998nett per person, and with an amazing 4+1 deal just for our #1 man. So, for every four guests paying the regular rate, Dad gets to indulge in the gourmet feast for FREE!
Voyage into a world of exquisite tastes, from The Americas, to Europe and Asia, and take your taste buds to a nirvana of gastronomic fare at this special luncheon. Nothing says "yum!" better than unlimited servings of dishes such as Tri-color Fussilli Salad in Greek Dressing, Minestrone Verde, BBQ Pork Ribs, Meat Lasagna, Seafood Paella, Roasted Prime Rib with Au jus and Horseradish Cream, Whisky-glazed Flat-iron Steak, Sautéed Potato Pockets with Jalapeno and Cream Cheese and a spread of favorites like Onion Strings, Buffalo Wings, Tapas, Fajitas and Quesadillas. And if those were not enough to make your mouth water and your stomach grumble, then get set for more gourmet globetrotting exploits with sweet spoonfuls of Boston Cream Pie, Turtle Cheesecake, Espresso Tiramisu, and a generous helping of Double Chocolate Indulgence, a dessert creation made of chocolate and walnut brownie squares with caramel syrup, and served with chocolate ice cream and fresh whipped cream.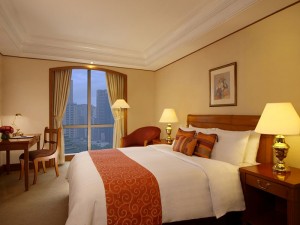 To many, Dad wears many hats. He's the funny prankster, the kind spoiler, the heroic defender, the enthusiastic cheerleader and always your #1 fan. For being our staunch supporter, he deserves some good ol' pampering and an entire day to lounge around a posh haven in the metro. Celebrate the many ways Dad shows his "old-fashioned love" with a relaxing family staycation. Book the Father's Day Room Package from June 19 to 21, 2015, for only PhP 4,500 nett, and get an overnight stay in Richmonde's cozy Deluxe room, prepped with all that Dad needs for a truly blissful stay – buffet breakfast for two, Wi-Fi access, complimentary use of the Health Club facilities (gym, indoor heated pool, and steam and sauna rooms) and a Father's Day Chocolate Cake on the house.
For inquiries and reservations, call 638-7777. Richmonde Hotel Ortigas is located at 21 San Miguel Avenue, Ortigas Center, Pasig City. For more information, send an email to rho@richmondehotel.com.ph or log on to www.richmondehotels.com.ph.  For the freshest updates on hotel promotions, connect at www.facebook.com/RichmondeHotelOrtigas, www.twitter.com/Richmonde_RHO, and www.instagram.com.Richmonde_RHO.