WHISKY WITH THE MASTER AT DIAMOND HOTEL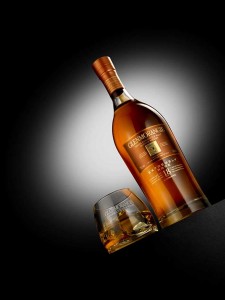 Diamond Hotel Philippines combines the fine art of Japanese cuisine and the captivating taste of single malt whisky with WHISKY WITH THE MASTER, a whisky dinner event that will be held at the Yurakuen Japanese restaurant.  The hotel has invited the seasoned Mr. Gerald Savigny to share his vast knowledge on the world of wines and spirits, whisky in particularly, on August 13, 2015 at 6:30pm.
This special night of whisky paired with exquisitely prepared dishes for dinner will be led by Mr. Gerald Savigny, a wine trainer and consultant for various hotels, restaurants, colleges (Middle East and Asia), and has organized many wine presentations and dinners for royalties, ambassadors and corporate companies. The whisky that's the star of the occasion is the Glenmorangie Cocktail and an 8-course set menu from the Japanese restaurant. The brand's 10 and 18 years old, Lasanta, Quinta Ruban and Nectar D'or will be featured in the whisky dinner.  The eight course dinner is a Japanese Kaiseki menu that includes an appetizer, agemono, soup, sashimi, teppanyaki, sushimono, sunumuno and dessert is priced at Php 2,950 nett per person. There will only be limited seats available and as such, advanced purchase of ticket/s is highly recommended.
The Whisky with the Master, a Yurakuen special event is in partnership with Moet Hennessy Philippines Inc. For reservations call (632) 528-3000 ext. 1121.