Made from 100% Pure Tuna: Century Tuna reveals the secret to a perfect body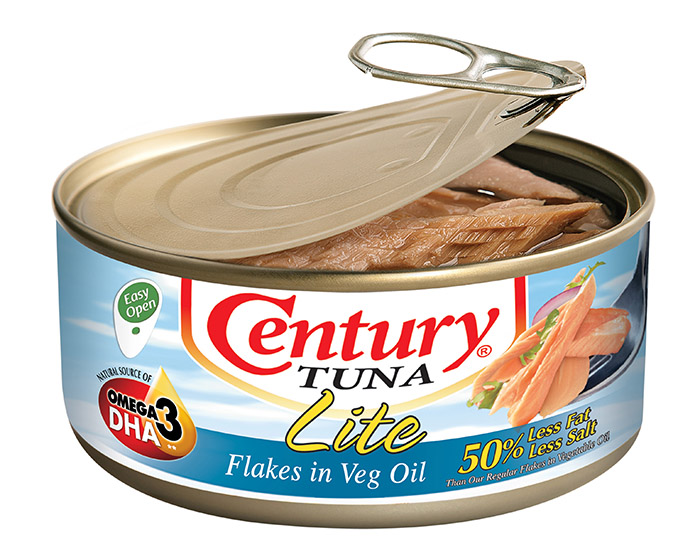 A lot of people think that a perfect physique solely depends on workout, making many hopefuls say, "Ang hirap naman magpa-sexy!" Now, there's no need to fret as Century Tuna, together with the face of its newest campaign Derek Ramsay, reveals the right figures to live by in achieving 100% abs.
"Century Tuna has always been with you on your road to fitness and we are very happy to share with you the right combination in achieving a healthier and sexier body," says Greg Banzon, General Manager of Century Pacific Food Corporation.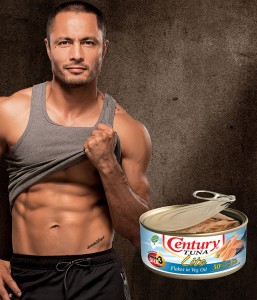 "We hope we can inspire more people out there, too, to start living a healthy lifestyle as we gladly feature the return of our ever fit endorser Derek," he added.
Standing at five feet, ten and a half inches and weighing 175 pounds, Derek is ripped. Tagged one of the hottest celebrities in the local entertainment industry, the actor maintains perfectly defined abs, strong, sculpted shoulders, and toned arms and legs. However, one might be surprised to know that Derek does not only engage in extreme workout to achieve this chiselled state.
"I learned that achieving a 100% fit body is 30% exercise and 70% diet," Derek shared. "That's why it is important for me to find a source of protein that has less fat, less salt, and made from 100% pure tuna," he added.
Century Tuna Lite has 50% less fat and 50% less salt versus other regular flakes in oil. Aside from protein, tuna is an excellent source of important nutrients such as the minerals selenium, magnesium, and potassium; not to mention vitamin B complex and omega-3 essential fatty acids. Omega 3 DHA is not only good for the heart; it also helps burn body fat, shrink abdominal fat cells and stop certain genes that trigger inflammation on belly fat.
Above all, Century Tuna Lite is made from 100% pure tuna, no extenders, making it a perfectly delicious and healthy meal. While one can conveniently enjoy it straight from the can, Century Tuna chefs also share a line of deliciously healthy recipes that are low-calorie yet rich in nutrients.
Resisting unhealthy food may be difficult, but Derek reminds everyone that "Every goal requires 100% dedication, so don't give up! If I can do it, then you can do it too!"
Derek is with other Century Tuna endorsers Anne Curtis, James Reid, Jessy Mendiola, Paulo Avelino and Elmo Magalona, in supporting everyone when it comes to living a healthier, happier lifestyle. Their stories also remind us that transformation is never impossible and anyone can succeed in their journey to a fit and sexy body. For more diet and exercise tips, visit http://www.centurytuna.ph/.
Hits: 463