Chef Baba Ibazeta-Benedicto and the journey to Nono's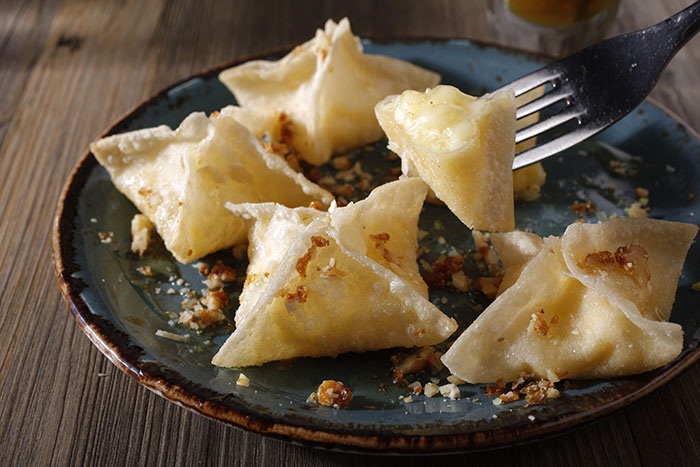 Chef Baba Ibazeta-Benedicto has built a loyal following over the years, following the success of the desserts at Classic Confections. With her "classic with a twist" philosophy in the kitchen, she takes the simple, classic, and familiar, makes them with the best ingredients, and then adds her personal creative twist.
But before she became a popular patissier, Chef Baba Ibazeta-Benedicto was a kid with a flavorful childhood.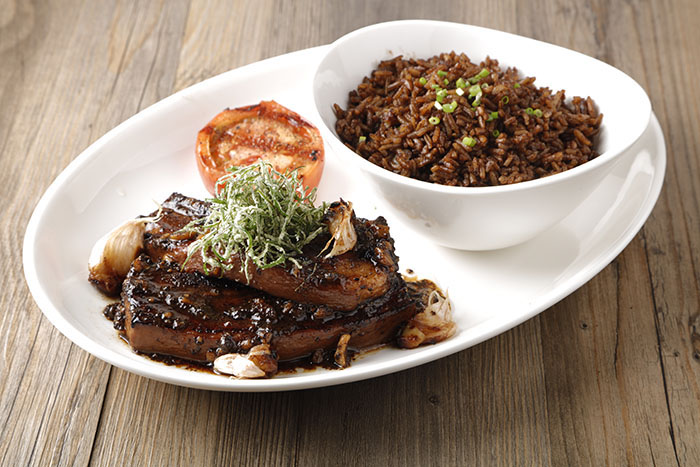 While most youngsters her age got their hands dirty from playing in the streets, young Baba made the kitchen her playground—a place where her hands rolled in flour and her clothes were stained with colorful frosting. Here, she found her true calling.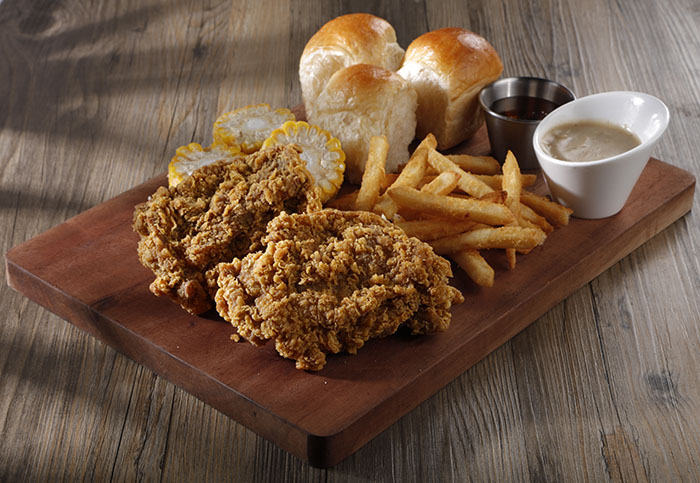 She owes her fondness of cooking to their family cook, Warlita. Baba recalls spending afternoons with Warlita baking cookies, brownies, and cupcakes. Baba's mom, Sylvia, encouraged Baba by  enrolling her in summer baking programs that honed her skills at such a tender age.  After college, Baba decided to delve into the culinary arts seriously, so she studied at the California Culinary Academy in San Francisco, California.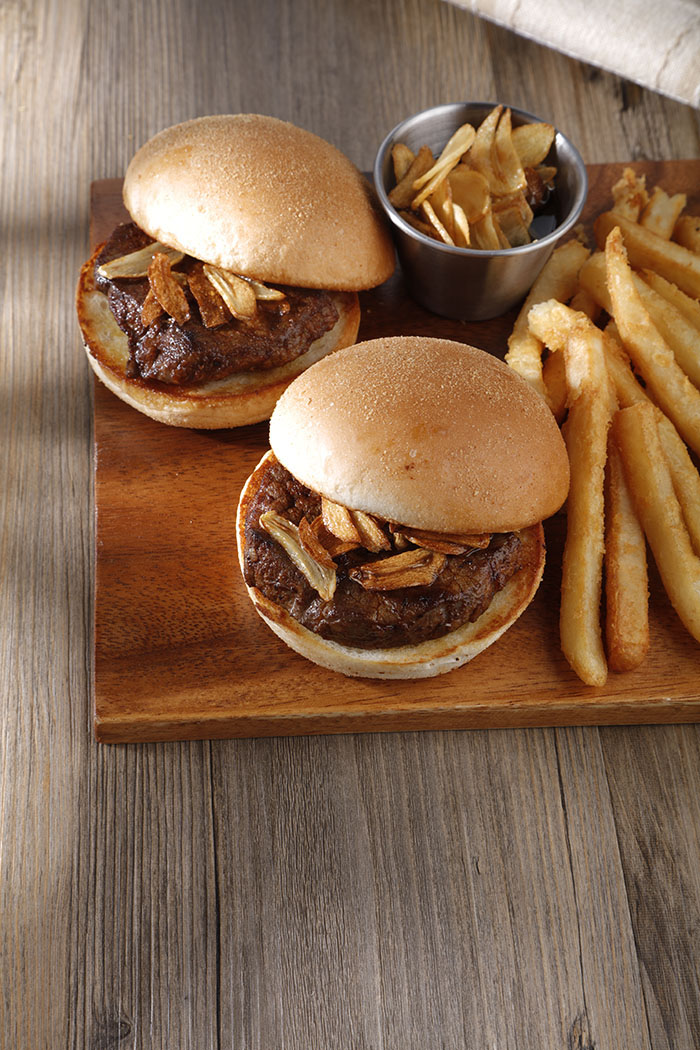 Following her return to the Philippines and her success in the local pastry scene, Chef Baba felt that she was ready to move a step forward. But this time, she's doing it by looking back.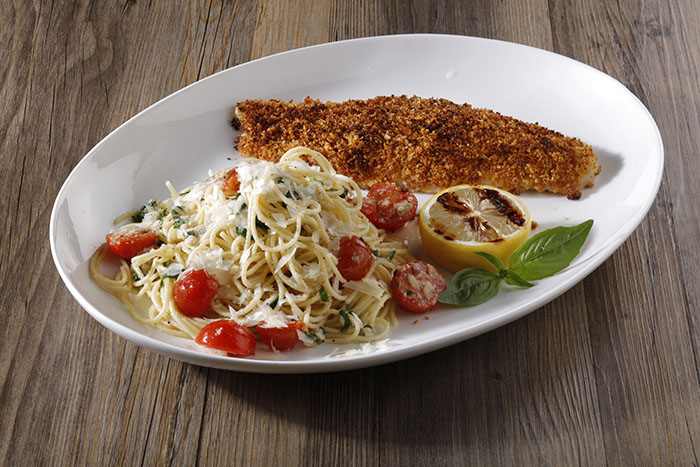 Nono's and the recipes from the good old days
With meals worth craving for, amidst inviting, pastel interiors that have the warmth of family diners, Nono's is definitely the go-to place of people who constantly seek the tasty comfort that comes from the dishes of their young and carefree days.
Located at the U.P Town Center, Nono's was named after Chef Baba's father and offers dishes that hark back to her childhood.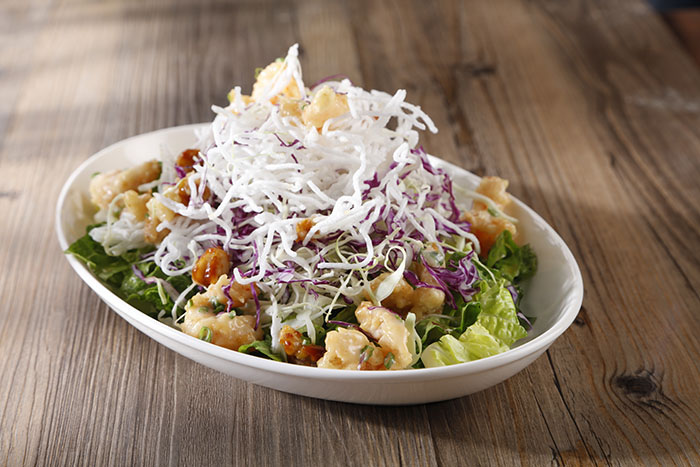 "Nono's is a personal journey into my childhood and home. As I began to dream of a restaurant and what type of food I would want to create, I was deeply drawn to—and inspired by—my favorite home-cooked childhood meals and snacks. To me, those meals are my comfort food and were the inspiration jumping point to establishing Nono's. Comfort food is simple. It is heartwarming. It is nourishing. It is home –Nono's  is home." Chef Baba shares.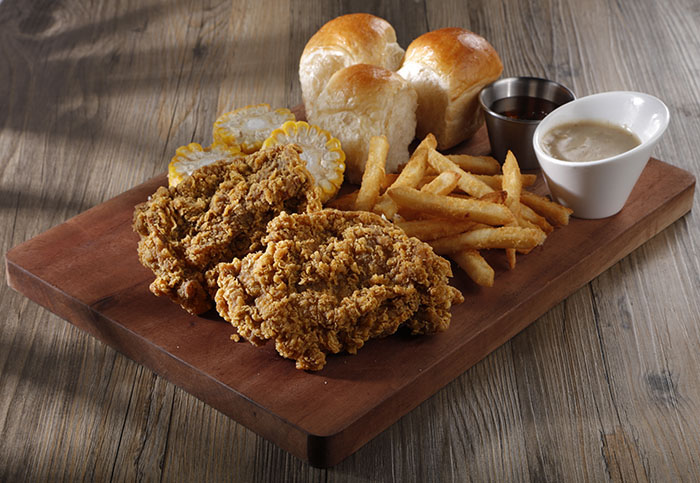 For Chef Baba, nothing brings her back to the fond memories of family celebrations like the Spaghetti Bolognese. Made using Warlita's tried and tested recipe, it has a meaty goodness that's called for during special occasions, or for when you're just craving something good and hearty.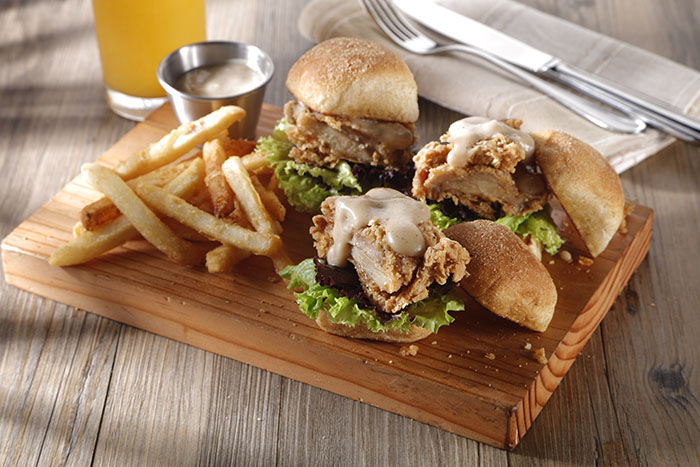 Nono's also stays true to the classics with its Mac & Cheese that Chef Baba refers to as one of the dishes she first learned to cook as a child. It's rich, creamy, and has a cheesy kick that reminds you of after-school merienda.
And while on the nostalgia train, one can't help but savor the flashbacks of juvenile happiness as you bite into the crispiness and savor the tender goodness of Nono's Homestyle Fried Chicken. According to Chef Baba, her team took least 20 trials just to perfect their Fried Chicken recipe–it's definitely a must-try!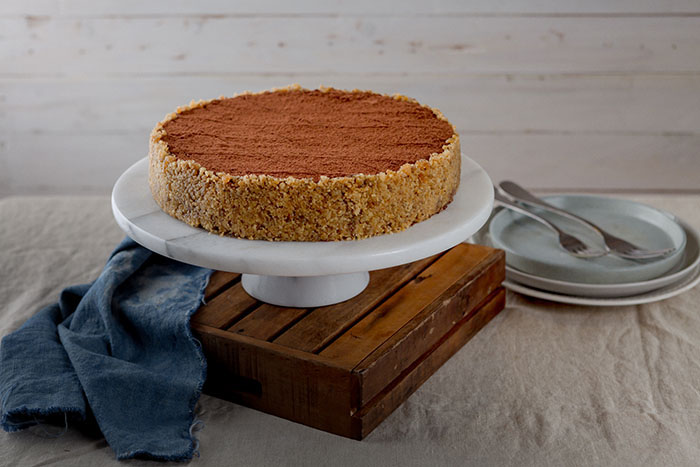 Comfort Food Done Right
Following a personal philosophy of classics with a twist is another specialty at Nono's. Baba enjoys taking the simple, classic, and familiar, making them with the best ingredients, and then adding her personal creative twist.
Innovating on familiar flavors also works with Nono's just as well as it did with Classic Confections. Chef Baba shares while they serve food that are familiar to the Filipino palate, they usually replace a common ingredient with a more premium choice.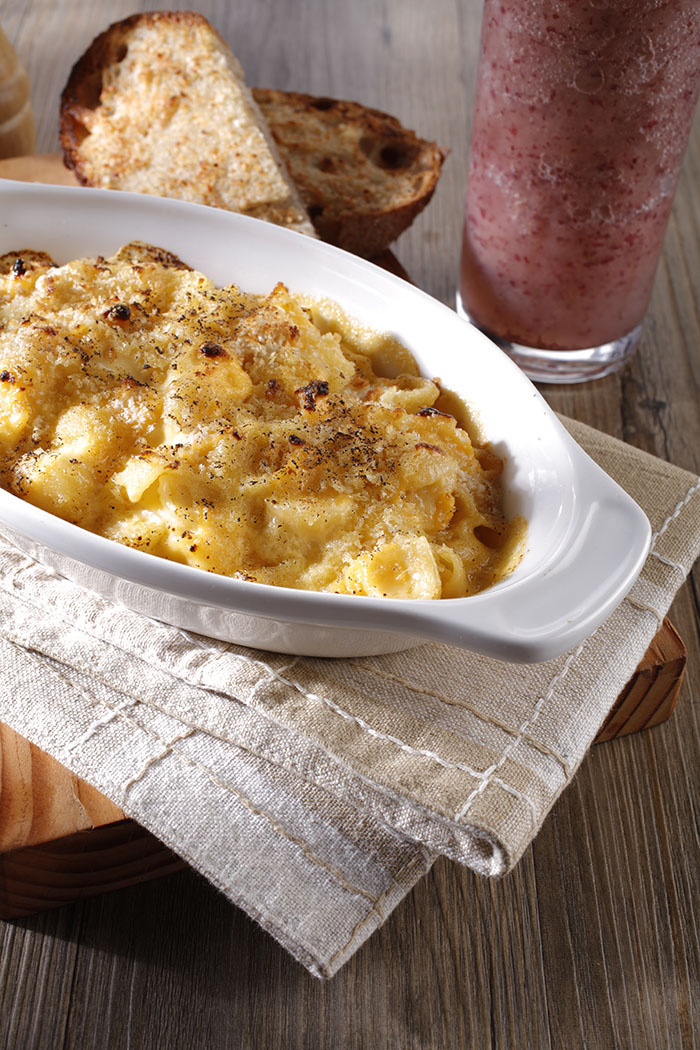 For instance, Pork Belly Balsamic Adobo is a new take on the staple Filipino dish. Instead of using the regular vinegar, the pork was slow-cooked in soy sauce and balsamic vinegar for an hour, giving the meat a sweeter and less acidic character.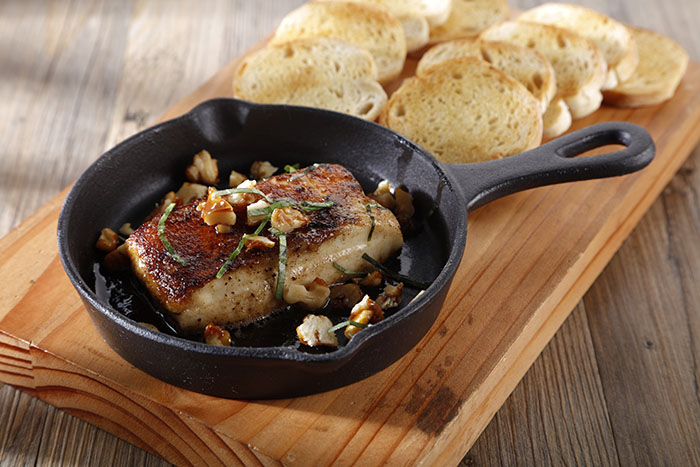 Missing those classic gooey cheese sticks? Nono's takes them to different level with their Truffle Cheese Wontons. This  starter uses parmesan and mozzarella, and further elevates their flavors with drizzles of honey and earthy truffle oil.
Their French Onion Soup is crowned with a beautifully cheesy mess of gruyere, parmesan, and melted mozzarella artfully overflowing on the edges of the bowl. As you dig through molten cheese, the crunch of onions greets your spoon, while warm beef broth beckons you to dunk your sourdough bread.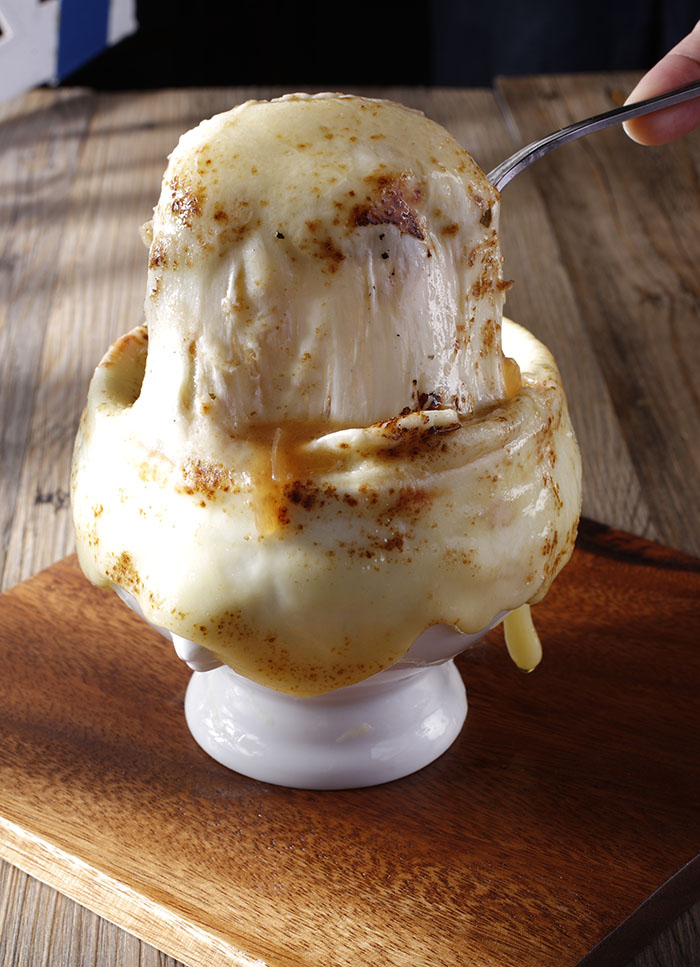 The Sweet finish 
Any meal this hearty deserves a sweet finish. Aside from serving a great selection of comfort food, Nono's is also home to a wide variety of cakes and pastries.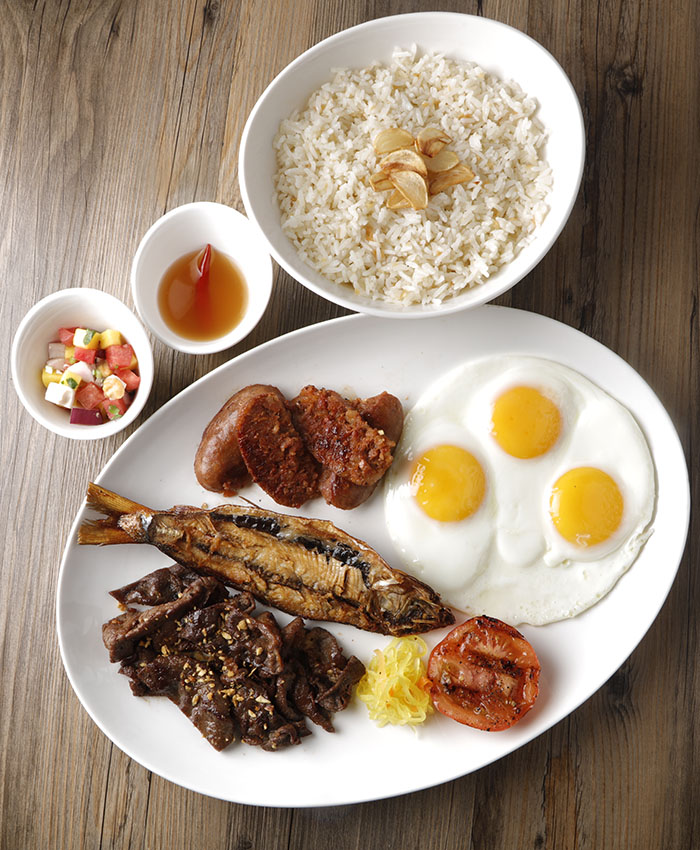 There is Chef Baba's well-acclaimed Nono's Chocolate Oblivion, which was hailed by critics as one of Manila's finest. You'll also find classic desserts such as Red Velvet Cake, Meline's Chocolate Cake, and Honey Crunch Cake. But if you prefer something fruity, your palate will be just fine with the familiar flavor of Lemon Torte, Banana Cream Pie, Calamansi Bars, and Sylvia's Strawberry Shortcake.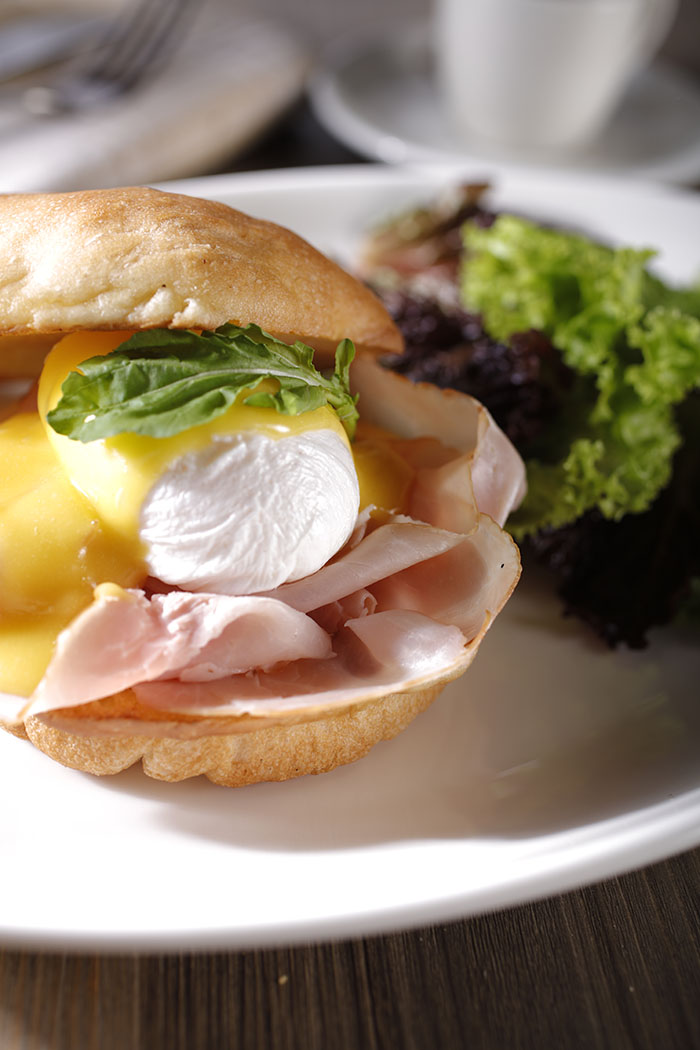 Nono's also serves Cookie Skillet a la mode. Here, you have a choice between chocolate chip or brownie cookie that is freshly baked and topped with Vanilla iced cream, salted caramel, and chocolate fudge sauce.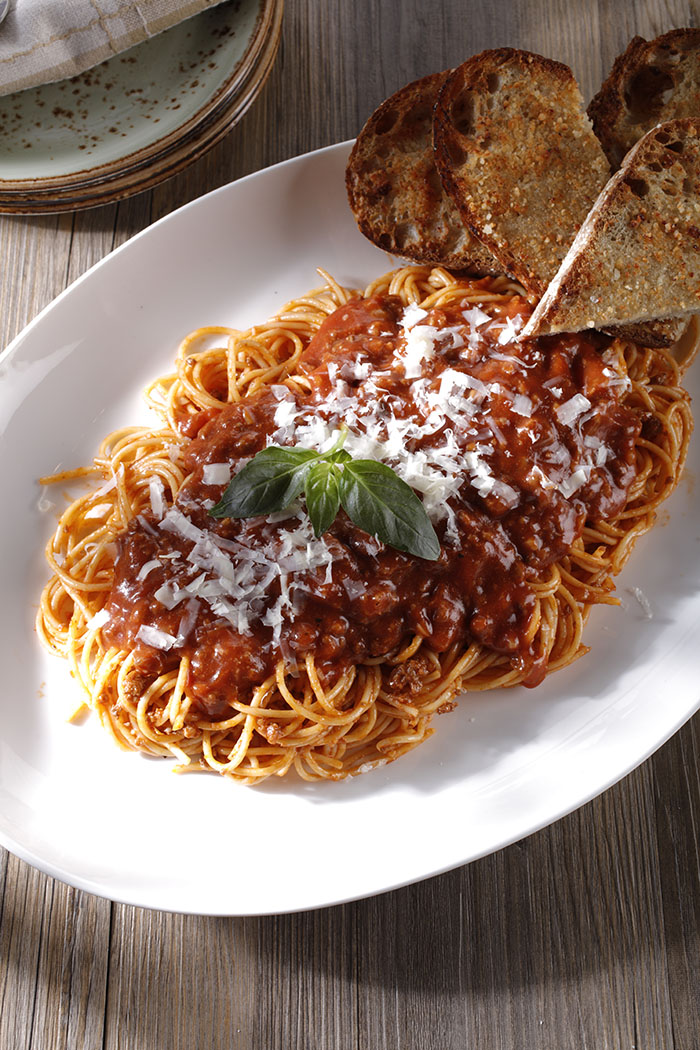 The restaurant also sells whole cakes, freshly baked breads, and cookies for customers to enjoy at home.
Great memories make great meals and great meals make more memories. For Chef Baba, while it takes a lot of patience and hard work to get a cake or dish right, the recipe to her success as a chef comes from looking back and paying homage to experiences that shaped her childhood.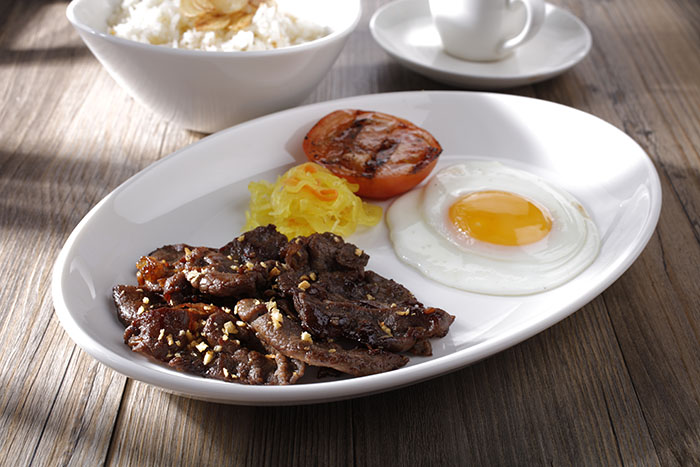 Hits: 314