Experience the natural health-boosting power of mushroom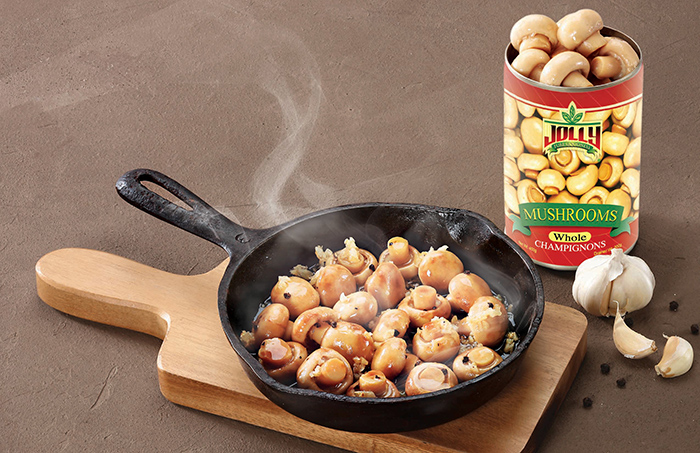 Mushroom's connection to boosting human health dates back many thousand years across many continents.  In ancient Chinese history for instance, its natural healing aspects have been greatly revered in traditional herbal medicine.
Fast forward to this modern day and age, most mushroom varieties are commonly appreciated as staple vegetarian food and as a versatile ingredient in many cuisines. Commercially, they are cooked and partaken in many delicious ways — skewered and grilled, or as garnishing to dishes like pizzas, soups, and sauces.
But recent scientific studies have again underscored the more essential role of mushrooms in today's daily diets — that they are indeed one of the Earth's greatest healing and nutritional "superfood" to man.
Research conducted by leading institutions abroad revealed that mushrooms contain vast amounts of health-boosting properties like Vitamins B, C, and D; chitin and beta-glucan (fibers that lower cholesterol, improve cardiovascular health, and boost the body's immune system); and minerals like germanium and selenium (which prevents against damaging effects of free radicals), iron, niacin, potassium and phosphorus.
But most importantly, mushrooms are found to have L-Ergothioneine, a powerful antioxidant.  Through the years, scientists have underscored the importance of antioxidants as these protect the cells from within, thus boosting one's immune system and helping prevent future diseases such as cancers.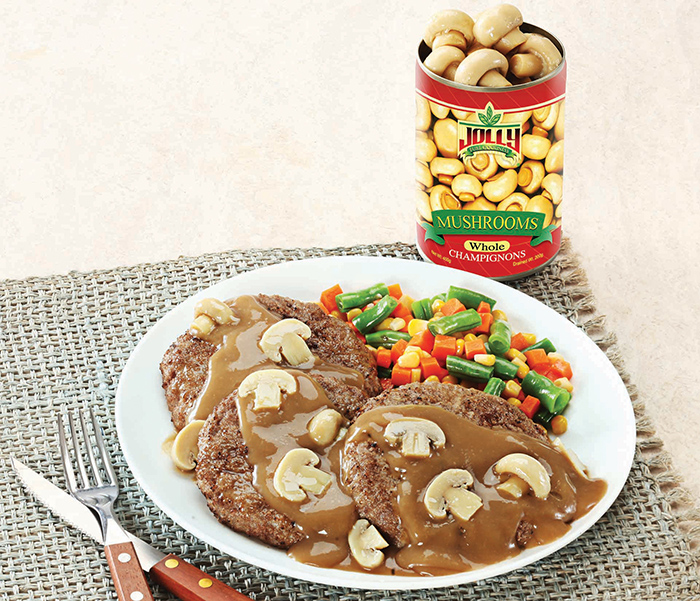 Mushrooms are a rich source of antioxidants, as confirmed by laboratory analysis. In one study of 30 common vegetables, mushrooms were placed in the top 5 highest antioxidant levels when compared to vegetables.
"L-Ergothioneine is found in very few vegetables or fruit. In fact, our body is not capable of producing ergothioneine so it can only be obtained from the diet," said Prof. Luchie Callanta, RND, MSN, who is a culinary arts instructor and book author specializing in nutrition.
"Studies and renowned experts from all over the world all agree that mushrooms abound with incredible amounts of vitamins and health-boosting properties which are truly valuable to human health and nutrition," she added.
In the Philippines, the leading canned mushroom brand Jolly, makes getting all these nutritional benefits as enjoyably easy for many Filipino consumers.  Leading the way towards healthier eating habits and balanced diets, Jolly Mushroom are composed of choice quality, fresh mushrooms sealed via advanced canning processes and controlled standards.  Jolly Mushrooms do not contain artificial preservatives as its contents are just mushrooms, water, salt and citric acid.
And per tests of SGS, a leading inspection, verification, testing and certification company, "Jolly Mushrooms contain an impressive 14 mg of L-ergothioneine per 400g can.  Jolly Mushroom is available in the following variants: Whole Mushrooms, Pieces and Stems, Premium Sliced Mushrooms, and Shiitake Mushrooms.
Now with the mushroom earning back its historically-renowned esteem as the world's new "superfood", Jolly commits to elevate this simple ingredient by ensuring top-grade quality canned mushroom products to Filipino consumers.
"What's even better about it is that the level of L-Ergothioneine in mushrooms is the same for fresh and canned ones," Prof. Callanta said.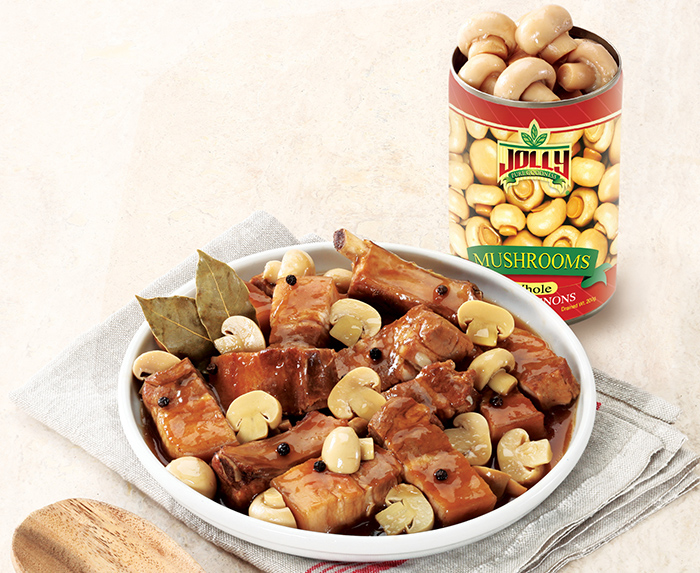 "It's high time that Filipinos start making the wise nutritional choice, which is to incorporate mushrooms in their daily diet. Mushrooms deserve a place in our table not only because they make our dishes more flavorful. They should eat more mushrooms because of the many benefits it offers, besides being a very versatile, low-calorie and low-fat food," she concluded.
Jolly is the number one mushroom brand in the country. Jolly Mushrooms do not contain artificial preservatives. It has L-Ergothioneine, an antioxidant that is uniquely found in mushrooms. Jolly is imported and distributed by Fly Ace Corporation. Jolly Mushroom is available in leading supermarkets nationwide.
To know more ways on how to incorporate mushrooms in your daily menu, recipes are available at Jolly's official website www.jolly.com.ph and FB page: Jolly Eats.